September 26-30 is Start with Hello week at Cory-Rawson! Start with Hello week is the kickoff to teaching our students the skills needed to create a culture of kindness and connectedness while encouraging them to reach out to and include others. #hopeful hornets

We celebrated students who completed the summer reading program with a hayride and special lunch Friday. Congratulations to Trent Walters, Elyse Frost, Cole Hoffman, Linwood Lawson, Abby Reese, Opal Schilling, William Basinger, Charlotte Hagemeyer, Carley Lehman, Robbie Snavley, Jacob Deeds, Yugi Elwood, Marshall Lawson, Andrew Reese, and Lena Rhiel! Thanks to Dave Jones and CRHS FFA. #HornetStrong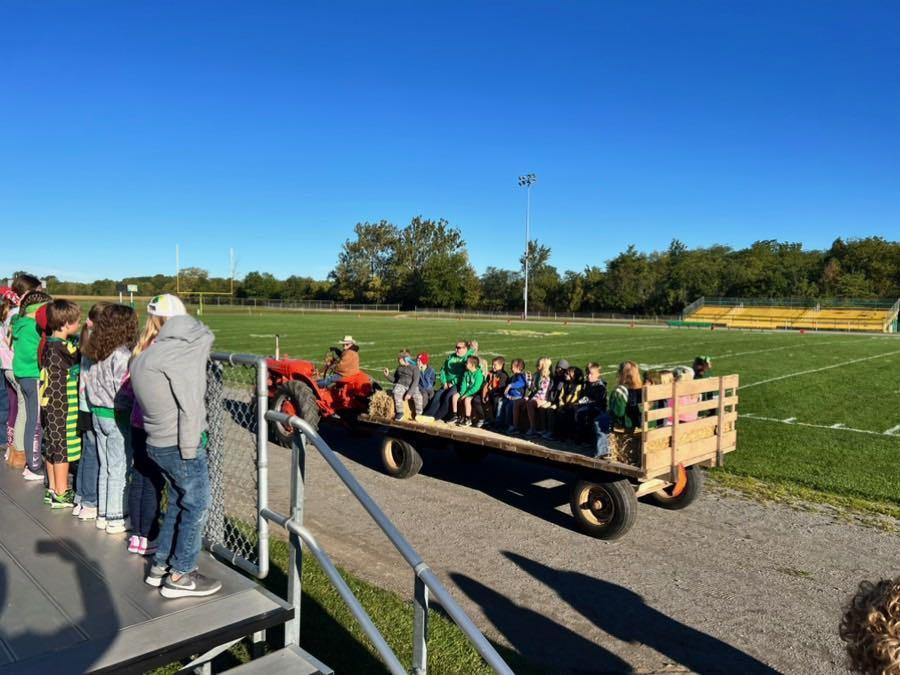 Congratulations to our 2022 King and Queen, Tedo Jgushia and Makayla Gillfillan!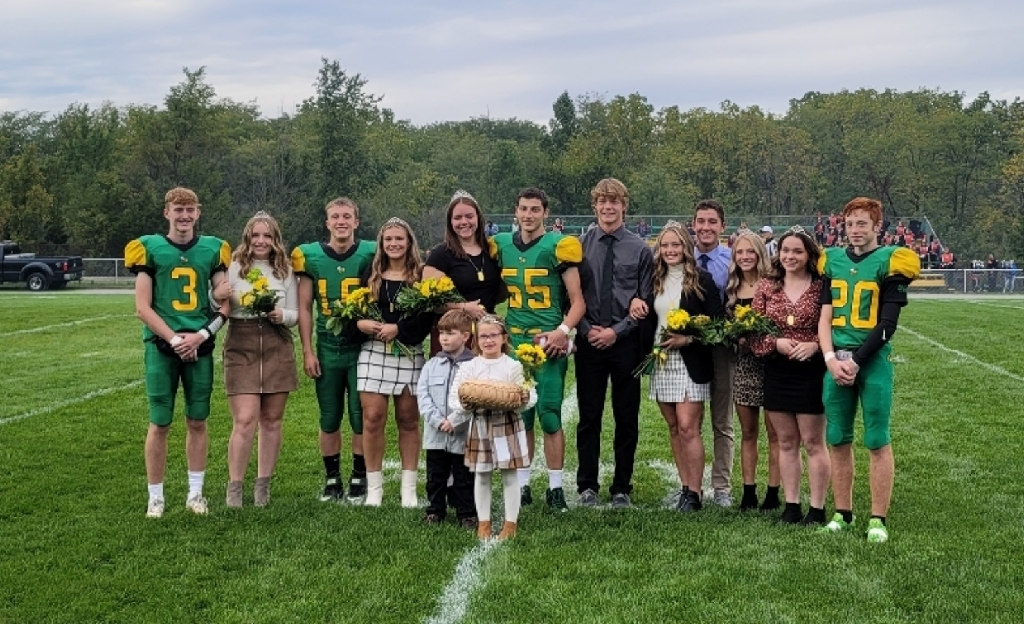 We've had a blast this week, showing our school spirit! Homecoming Week continues at Cory-Rawson with tonight's game against North Baltimore, the crowning of the king and queen and the dance tomorrow. #HornetStrong

As the weather has started to reflect autumn, it's been a great week at Cory-Rawson! Be safe this weekend and GO HORNETS!!! #HornetStrong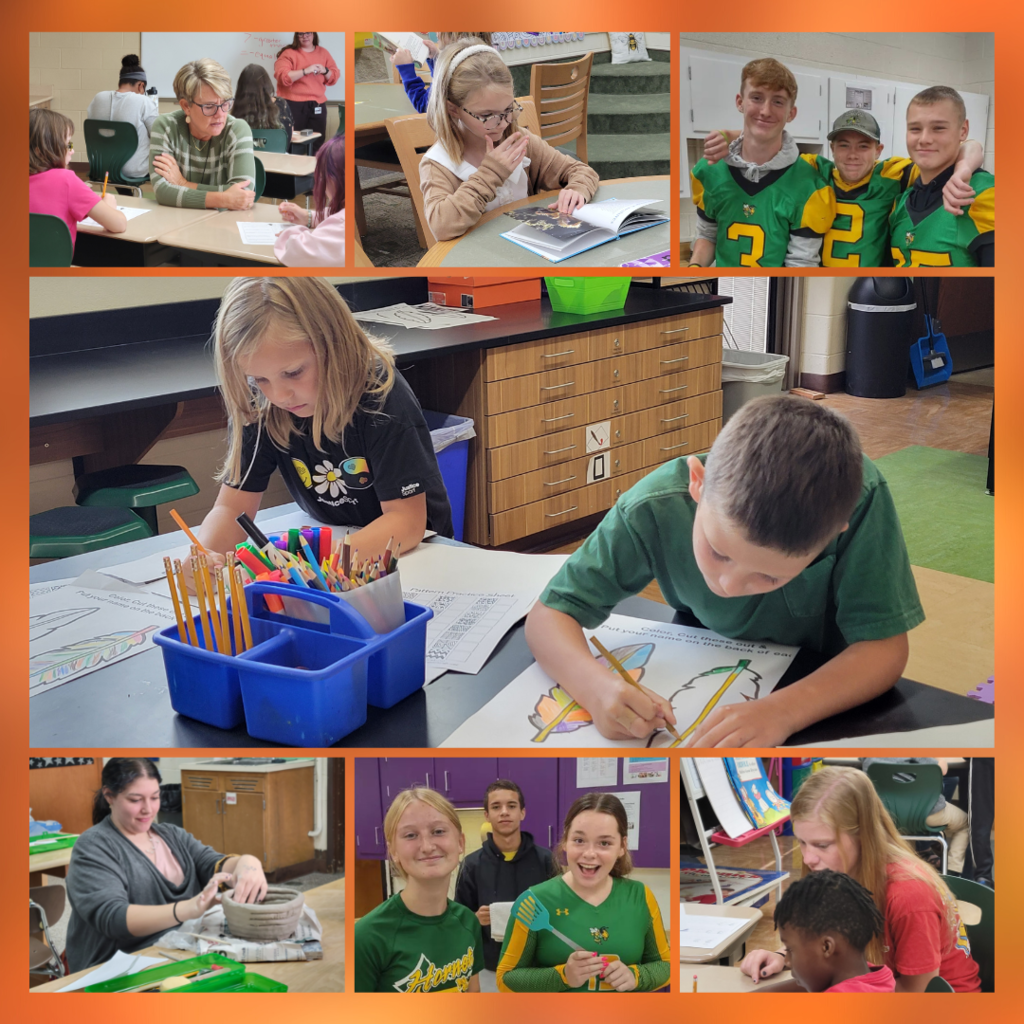 History came alive today for our fourth graders at Litzenberg Memorial Woods! #HornetStrong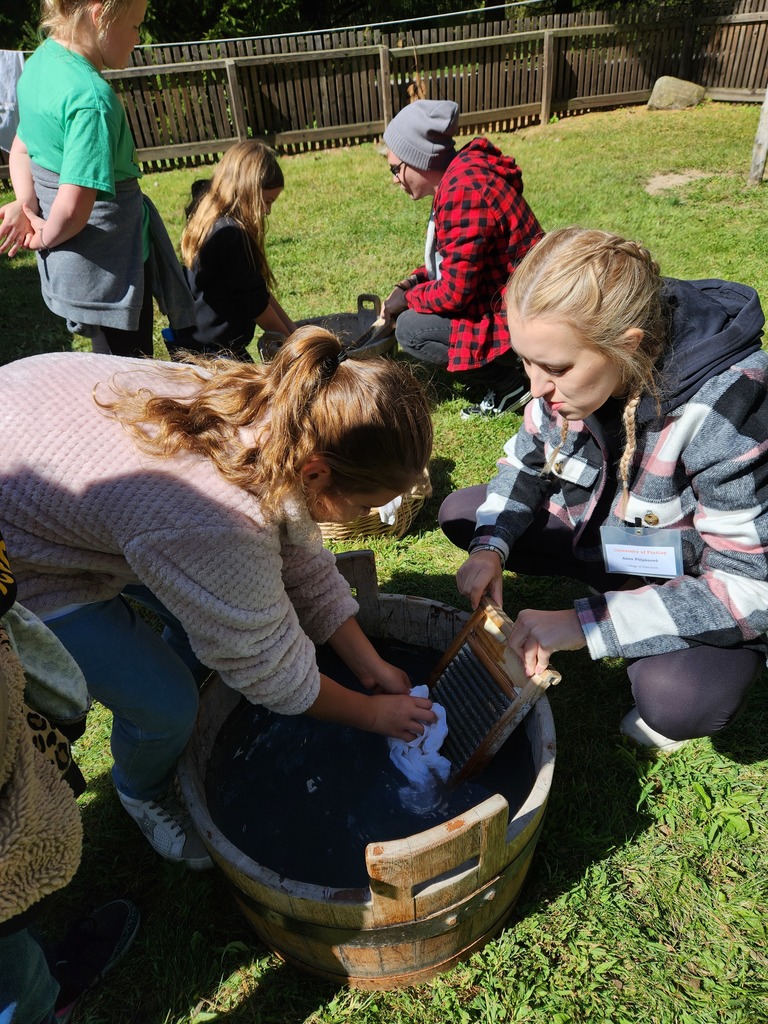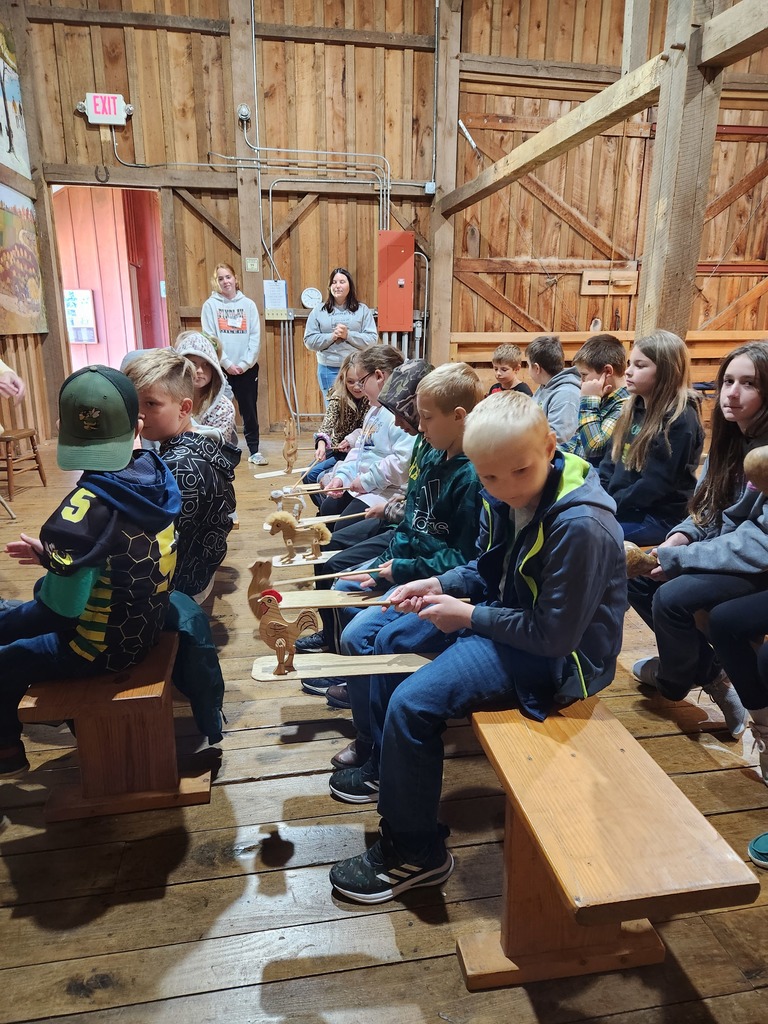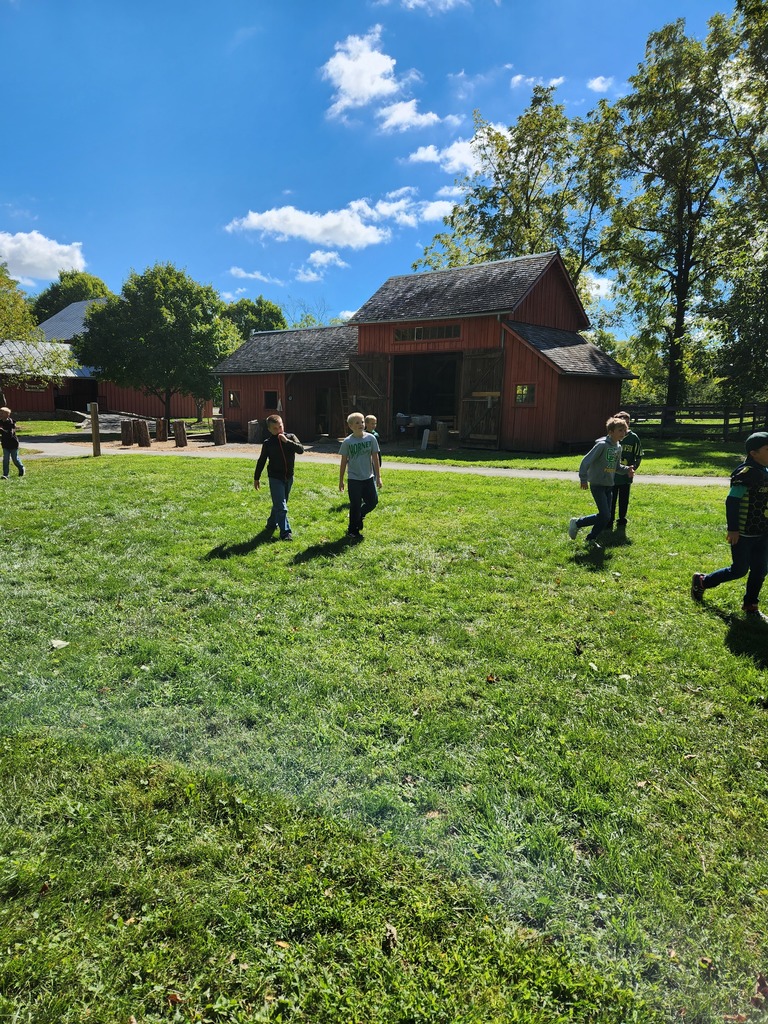 Our Homecoming Court enjoyed looking at all of the amazing color pages by our elementary student artists today and picked out the designs that had great Hornet Spirit! #HornetStrong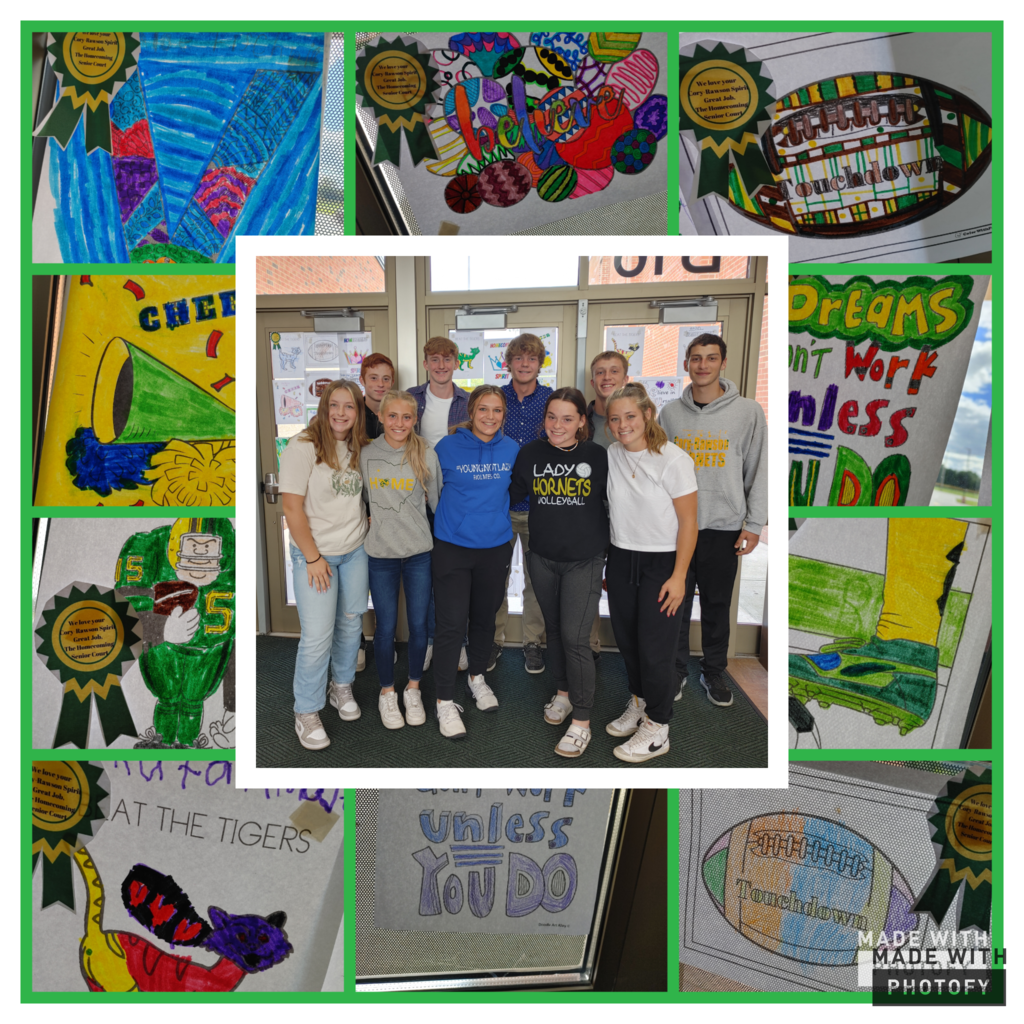 During EMPIRE, our 9-12 grade students heard from a number of future-focused guests. Thanks to DNC Hydraulics, Southwestern Hancock Joint Fire District, Rhodes State College, The Ohio State University, Charles Construction Services, and representatives from the social work and ministry career fields. #HornetStrong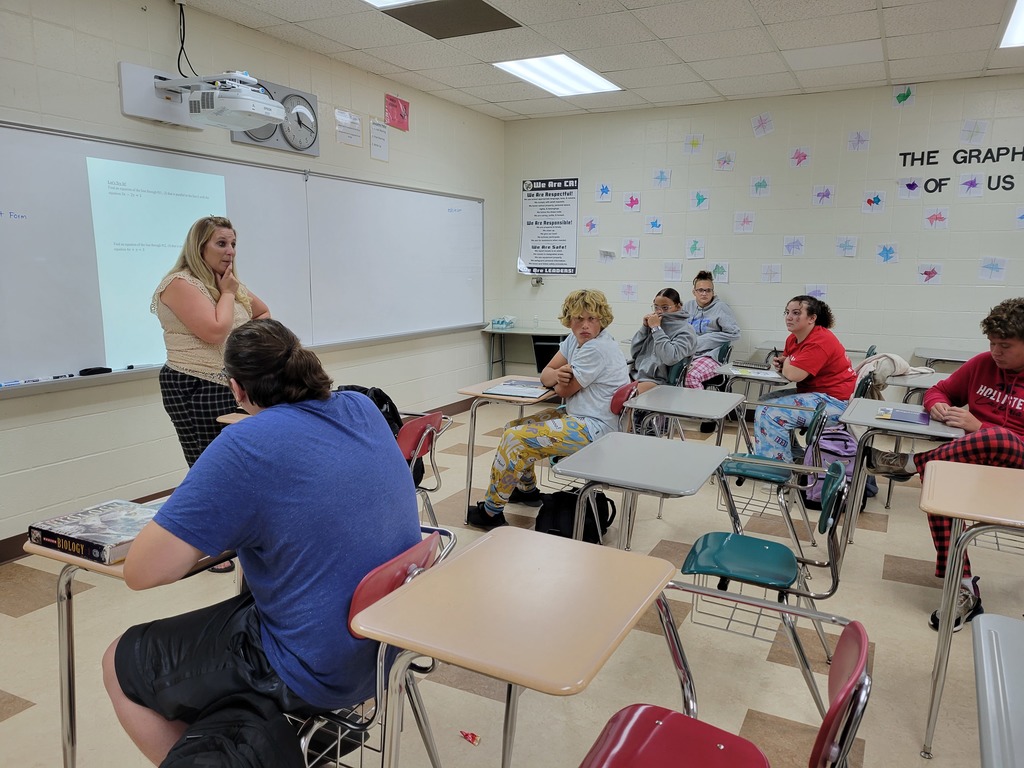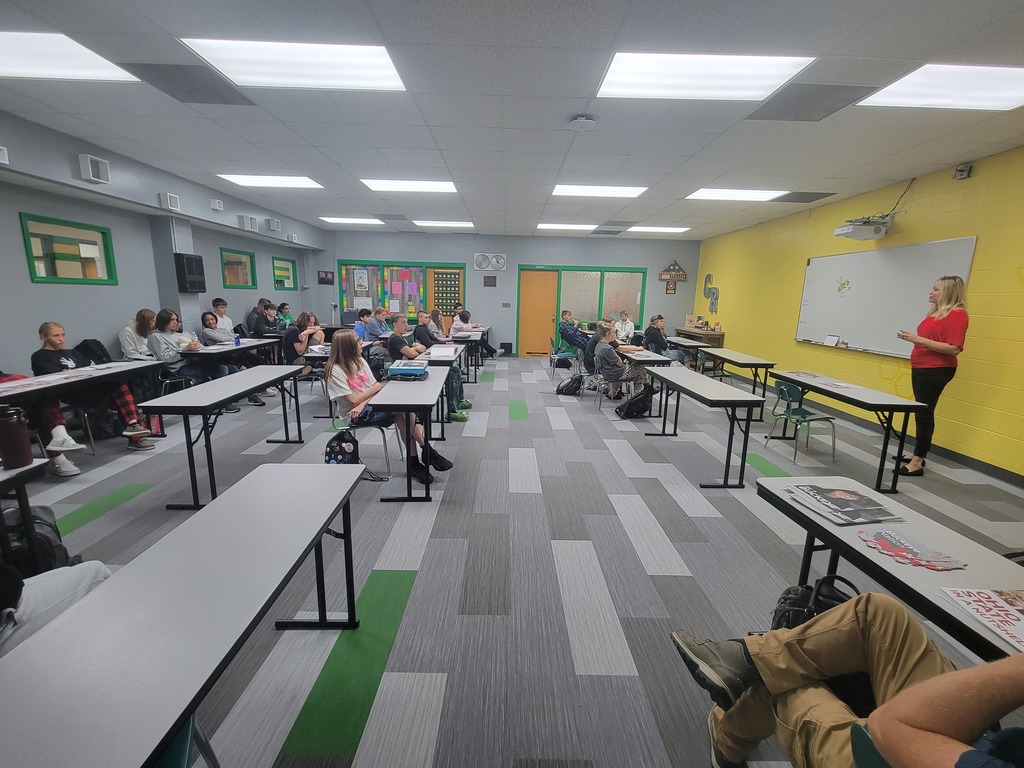 Practicing an "attitude of gratitude", here are a few of the thank-you notes our fifth graders wrote SOS for providing school supplies this year. #HornetStrong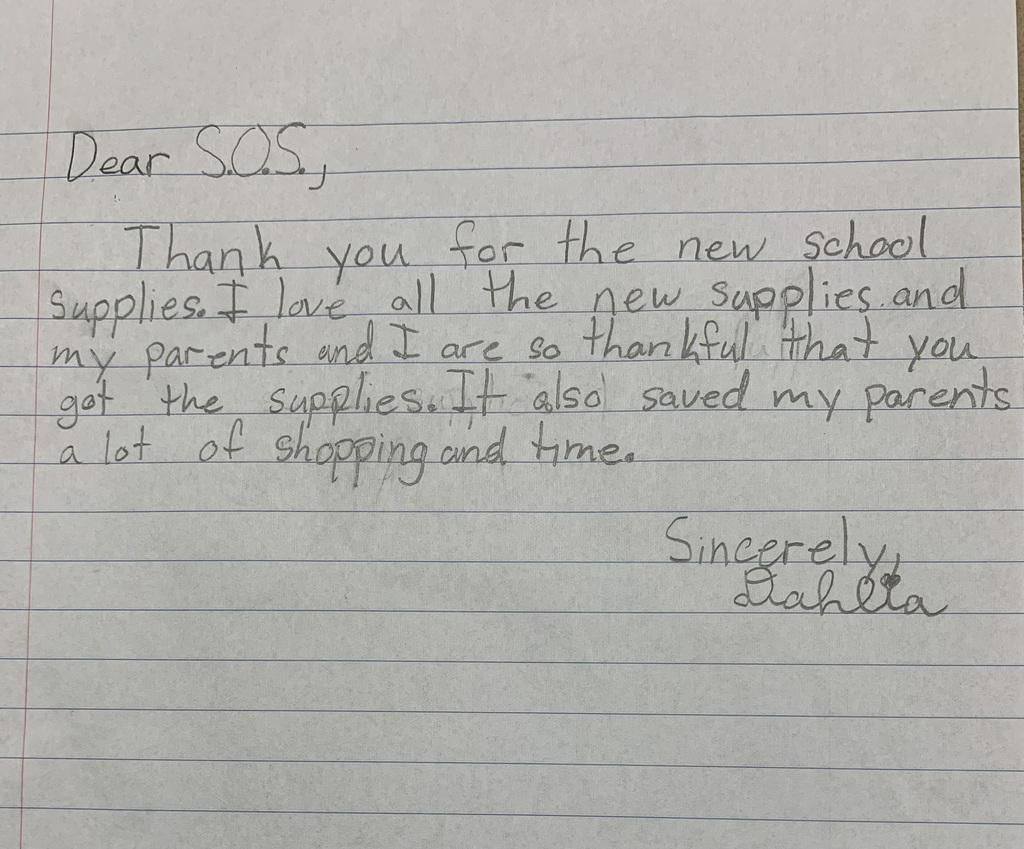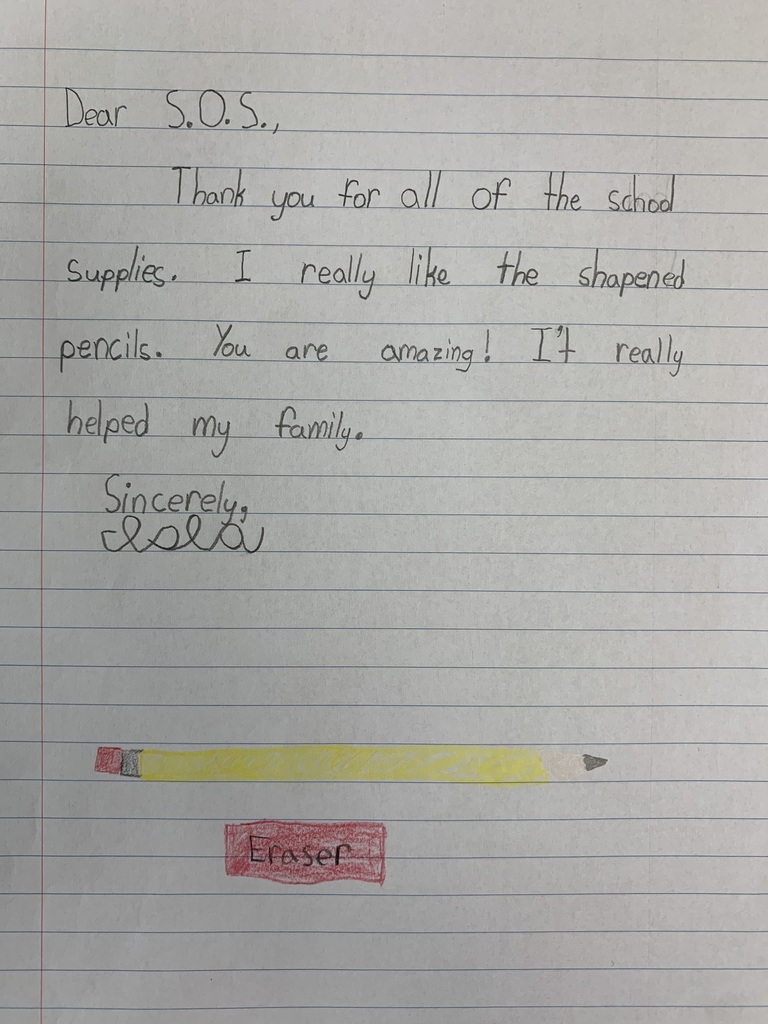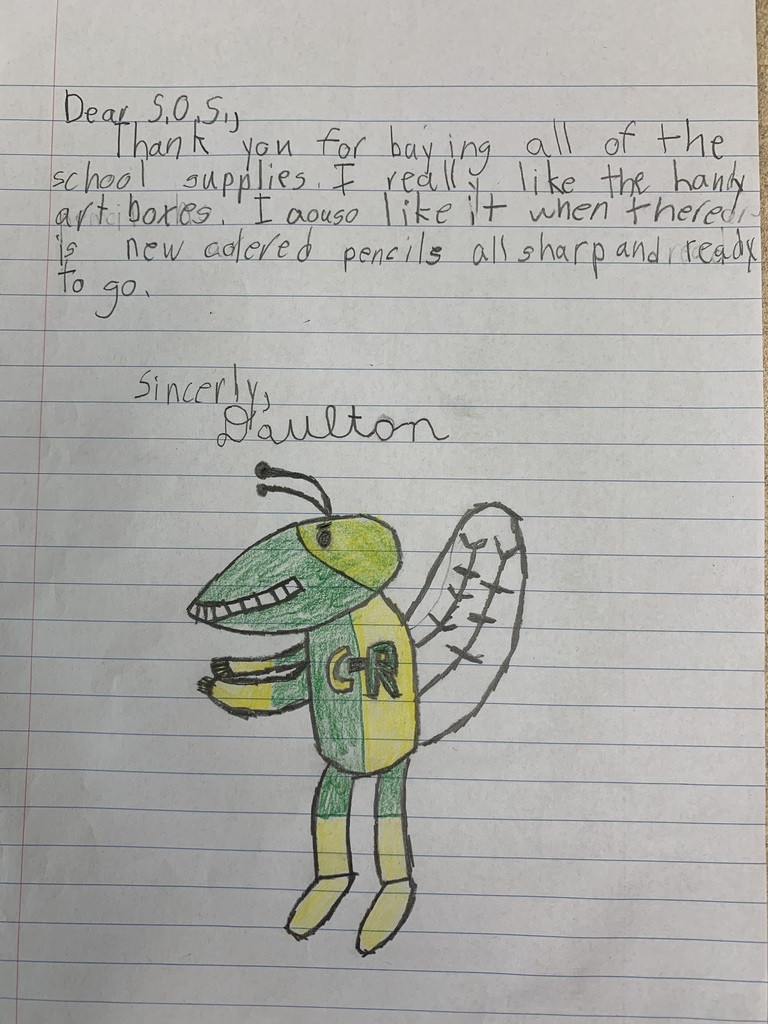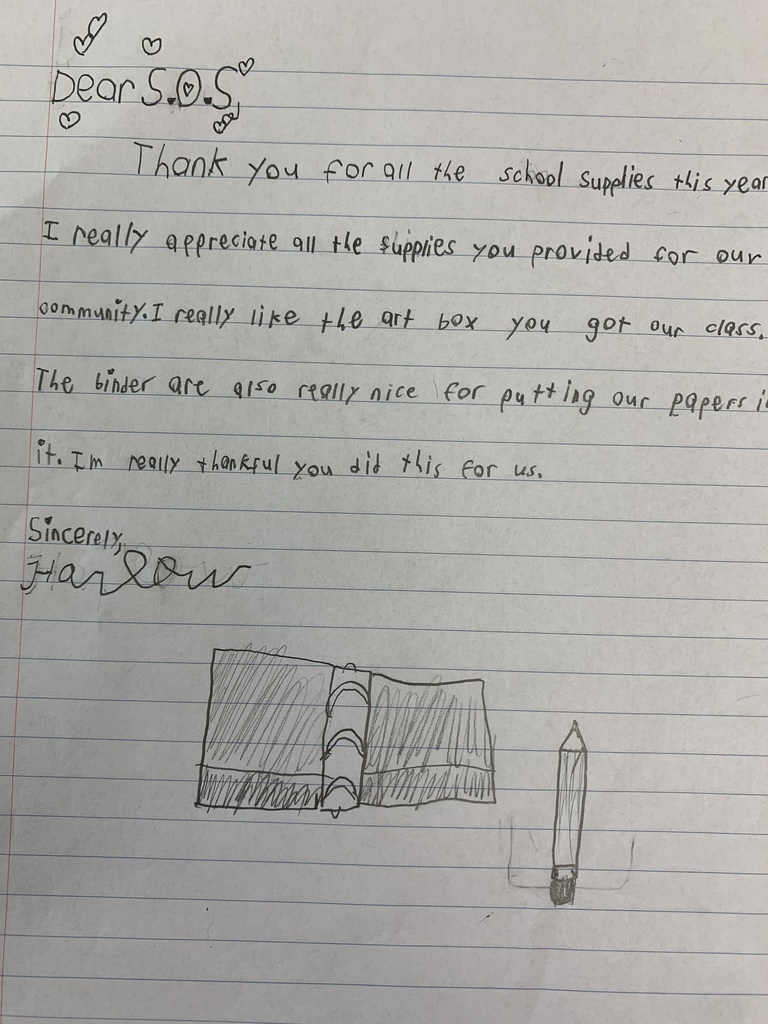 Congratulations to our 2022 Homecoming Court! Freshmen - Katelyn Duffman and Dakota Peckham Sophomores - Morgan McVetta and Preston Stump Juniors - Lanie Kempf and Tobey Wittenmyer Seniors - Makayla Gillfillan, Paige McVetta, Brynn Reese, Michael Bixler, Eric Davis, Tedo Jgushia Kindergartners - Mackenzi Nonnamaker and Darren Greer #HornetStrong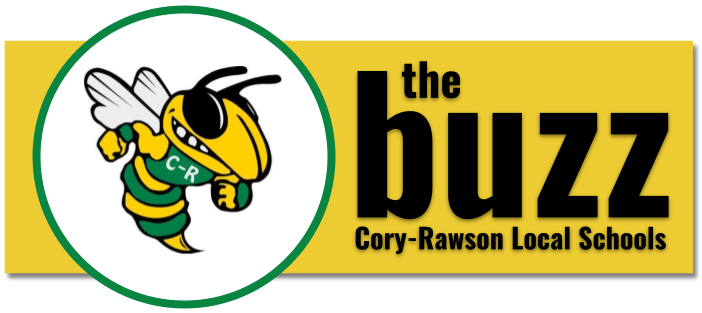 Great parade to kick off the Mount Cory Sesquicentennial celebration today! #HornetStrong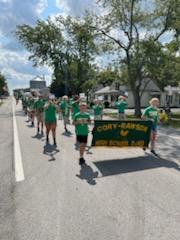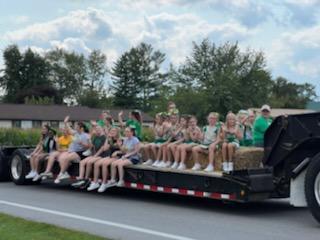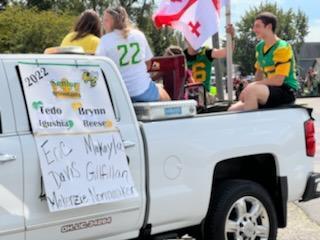 Have a safe weekend, Hornets!!! #HornetStrong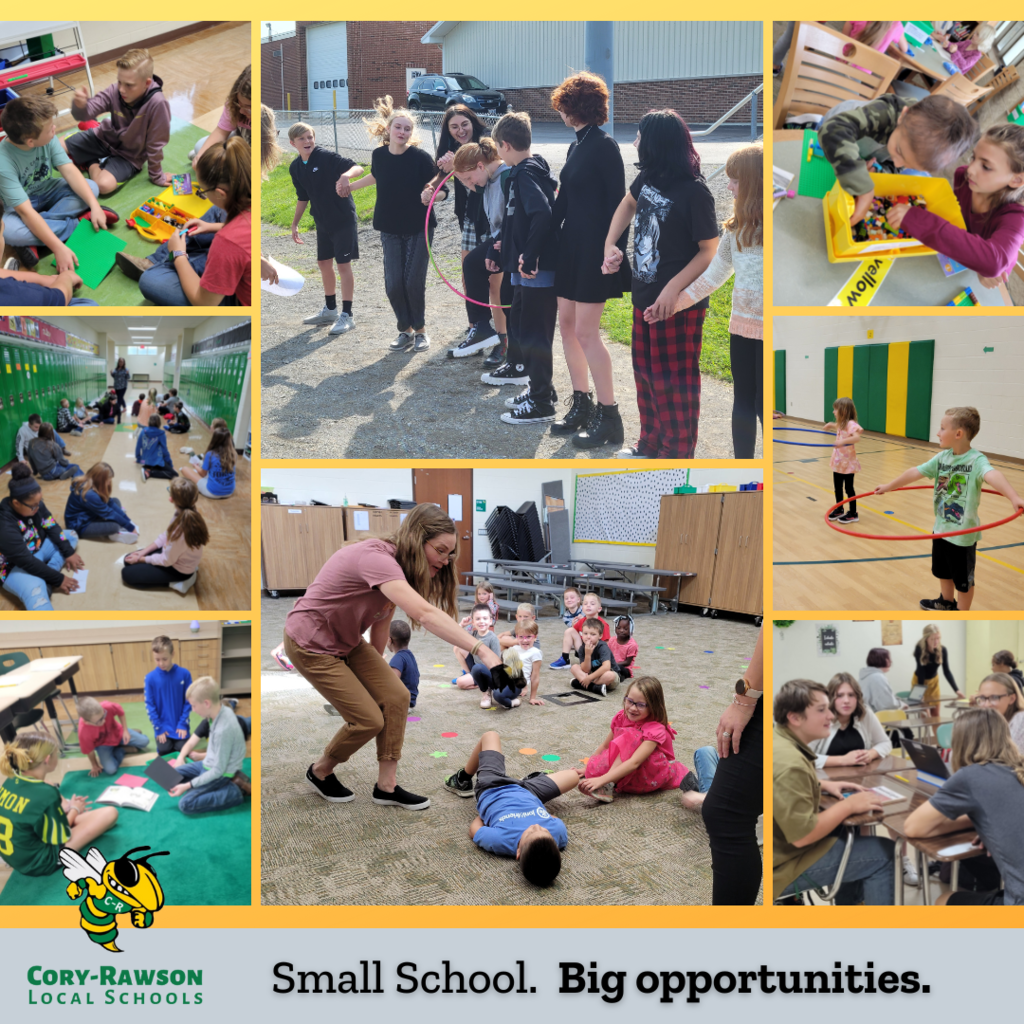 Join the village of Mount Cory as they celebrate their sesquicentennial this Saturday, September 17, 2022 at the village park! Schedule of Events: Parade 2:00 pm Raffle prizes in Park Building (drawing at 6:45 pm) Food Trucks 3-7pm Kids Games 3-7pm Touch-a-Truck 3-7pm Romick's Railway train rides 3-5pm Bounce house 3-7pm T-shirt sales/orders 3-7pm Hancock County K-9 Demonstration 3:30pm Chicken Barbeque 4-6pm Air ambulance Landing 4:30pm 50/50 drawing 6:30pm Live Music featuring MISKellaneous 4-7pm Opening of Time Capsule 7pm

During EMPIRE Wednesday, our junior high classes put their teamwork skills to the test while enjoying a beautiful morning. #HornetStrong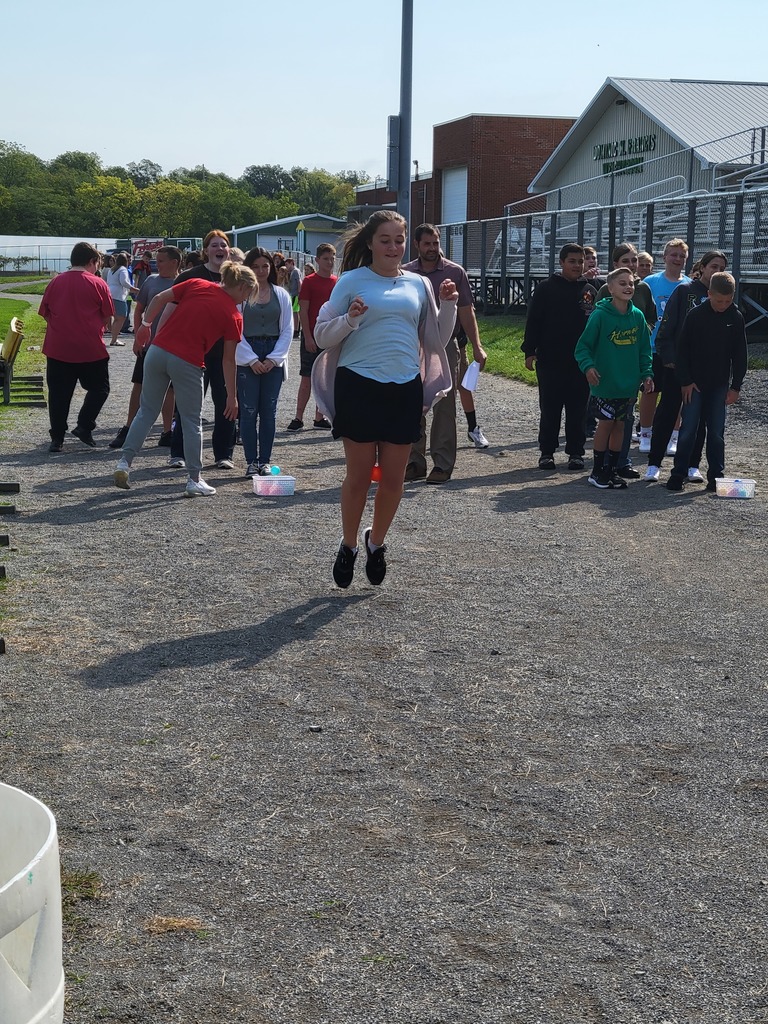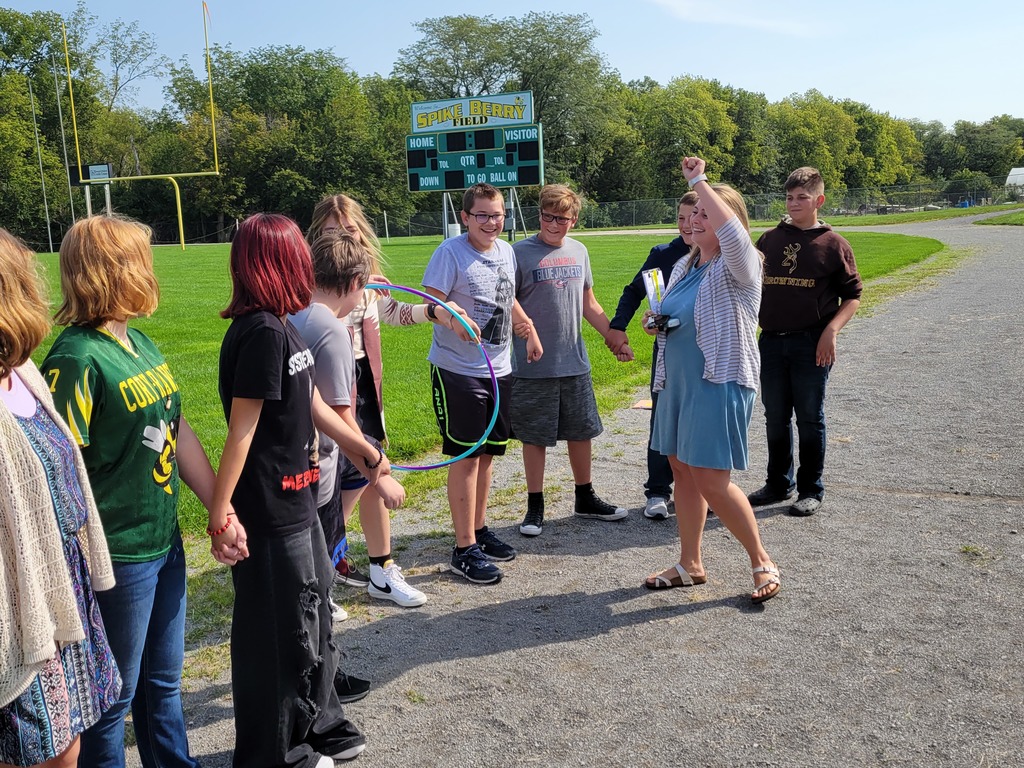 Today is our kindergarteners' first day and they've worked up an appetite!!! Welcome to the Cory-Rawson Class of 2035! #HornetStrong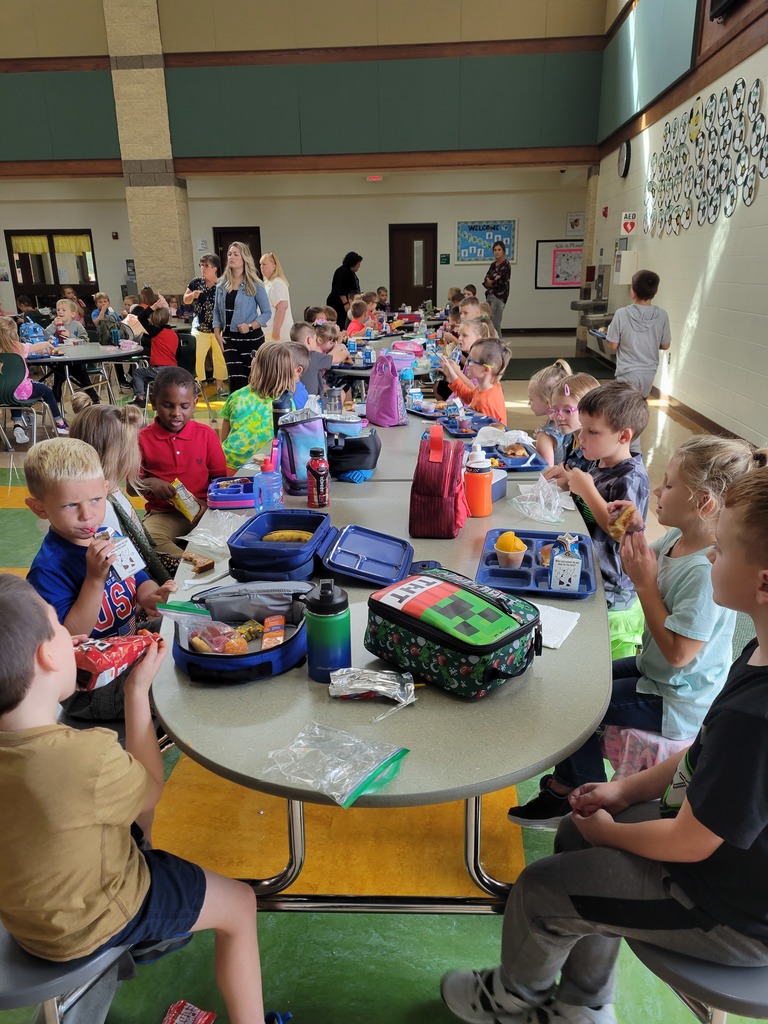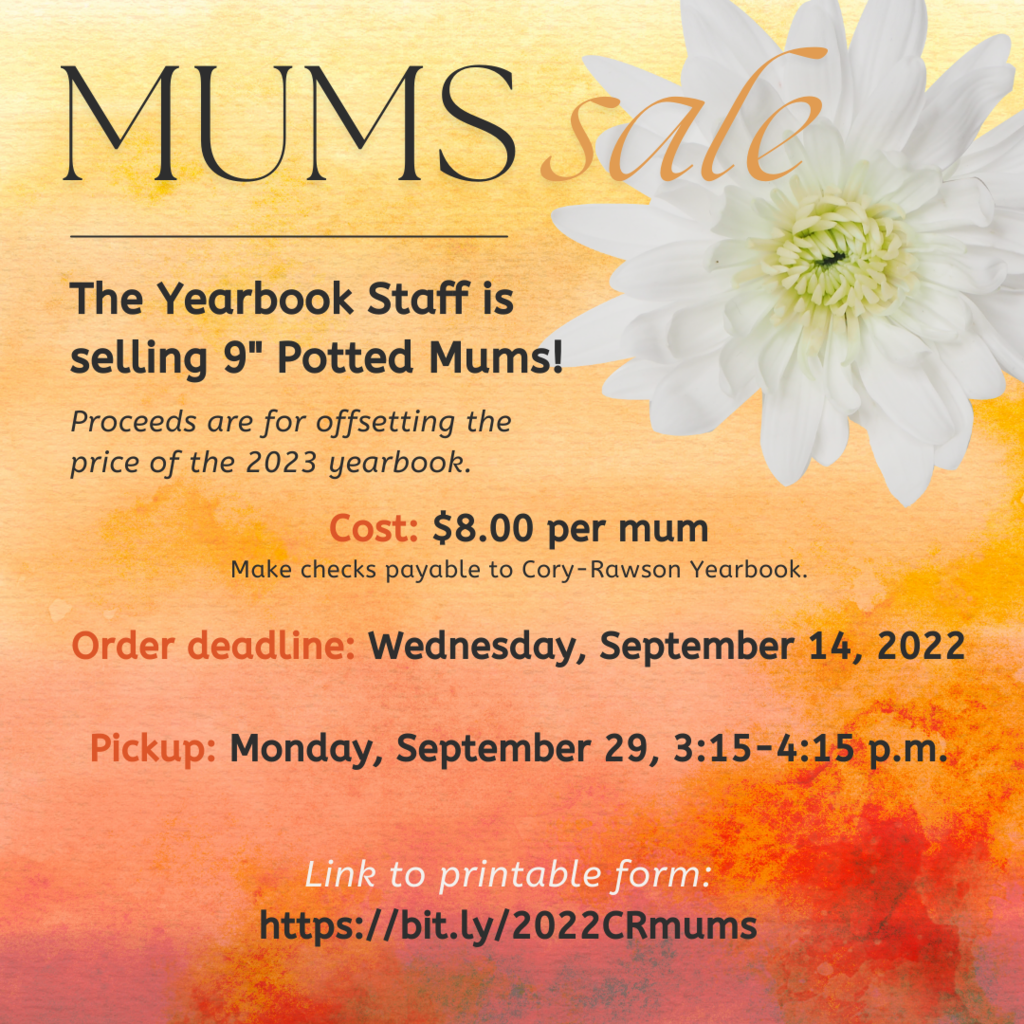 Today, we remember the courage of the patriots all around us and those who responded on 9/11/01. #HornetStrong

Thank you for your past and continued support of our recycling projects. Beverage can tabs and plastic bottle caps can be sent to school with students at any time. Beverage can tabs can be taken to Mrs. Wilson's classroom and bottle caps can be placed in the black container outside of the elementary office. Our tabs benefit Ronald McDonald House and the caps go to a local 4H group to make into benches. Below is bottle cap information... ACCEPTED CAPS: Small caps from food grade containers, household items. Snap-on (butter tub, coffee can, yogurt lids), small twist-off (medicine, drink bottle, milk caps), large twist (detergent caps), spout (squirt condiment caps), flip top (ketchup caps etc.) NOT ACCEPTABLE CAPS: Any cap with metal pumps with metal spring inside - as on lotions, fast-food drink caps, lids or caps over 8" in diameter, or medical supplies If you have questions please contact Becky Warren (
warren@cory-rawson.org
).