Make it an amazing weekend, Hornets! #HornetStrong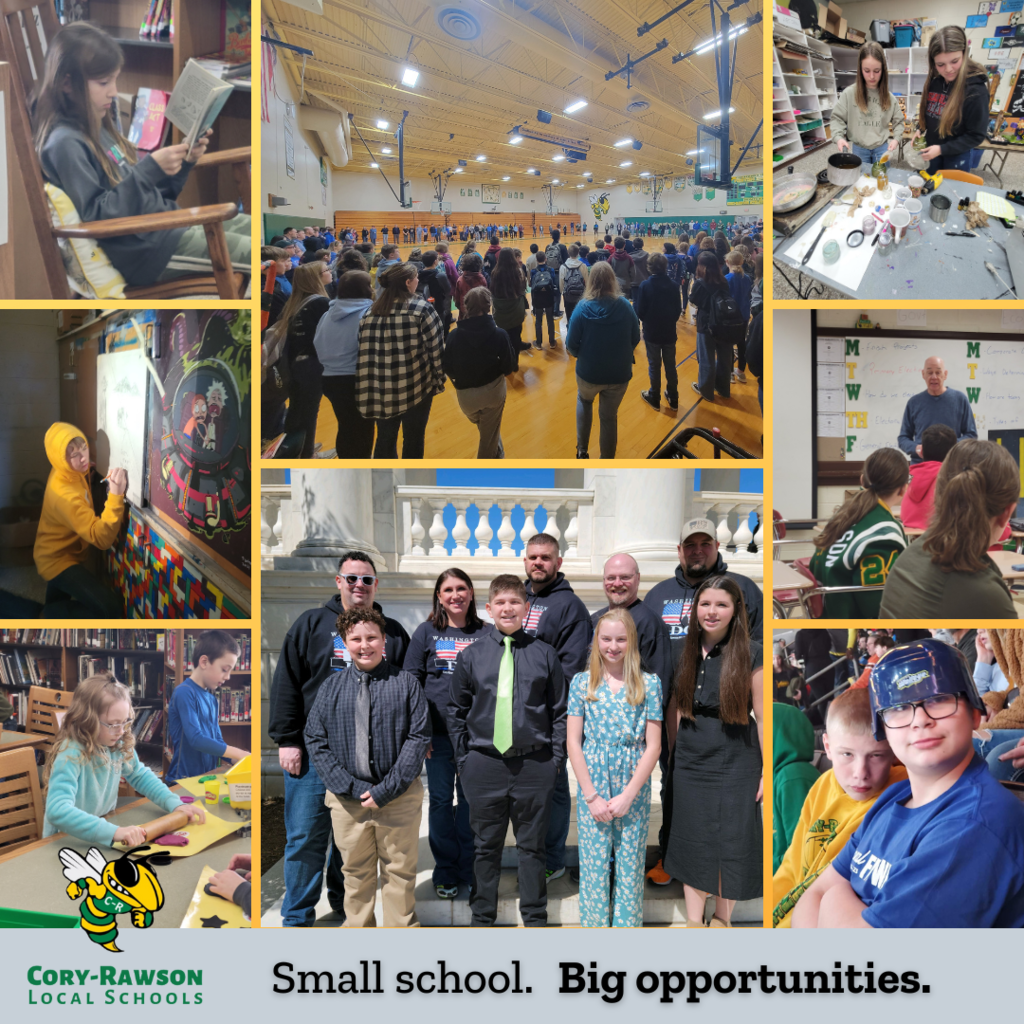 Our eighth graders are making the most of a terrific Washington, DC trip! #HornetStrong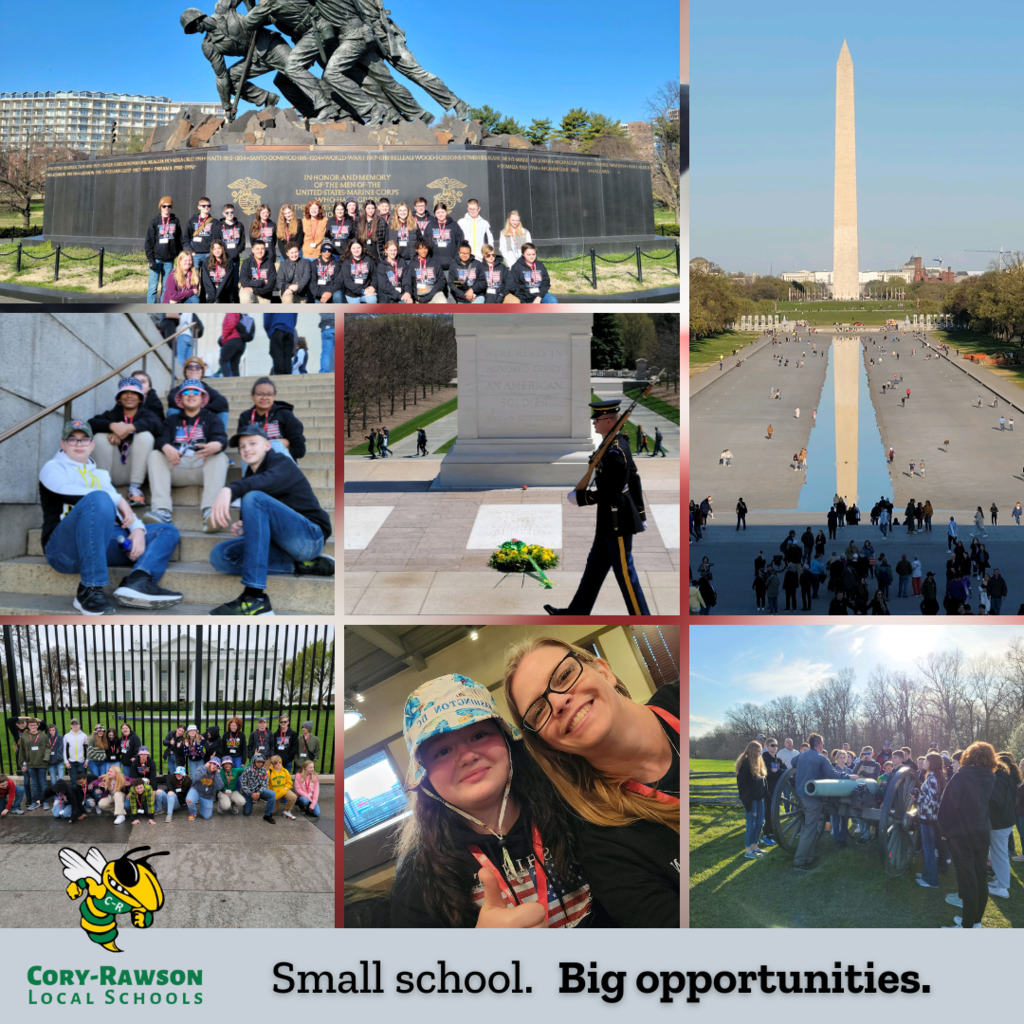 Attention Cory-Rawson alumni who are currently enrolled in an accredited college/university as an education major: The Cory-Rawson Education Association offers grants to our future educators. For details, go to
https://5il.co/1rqdn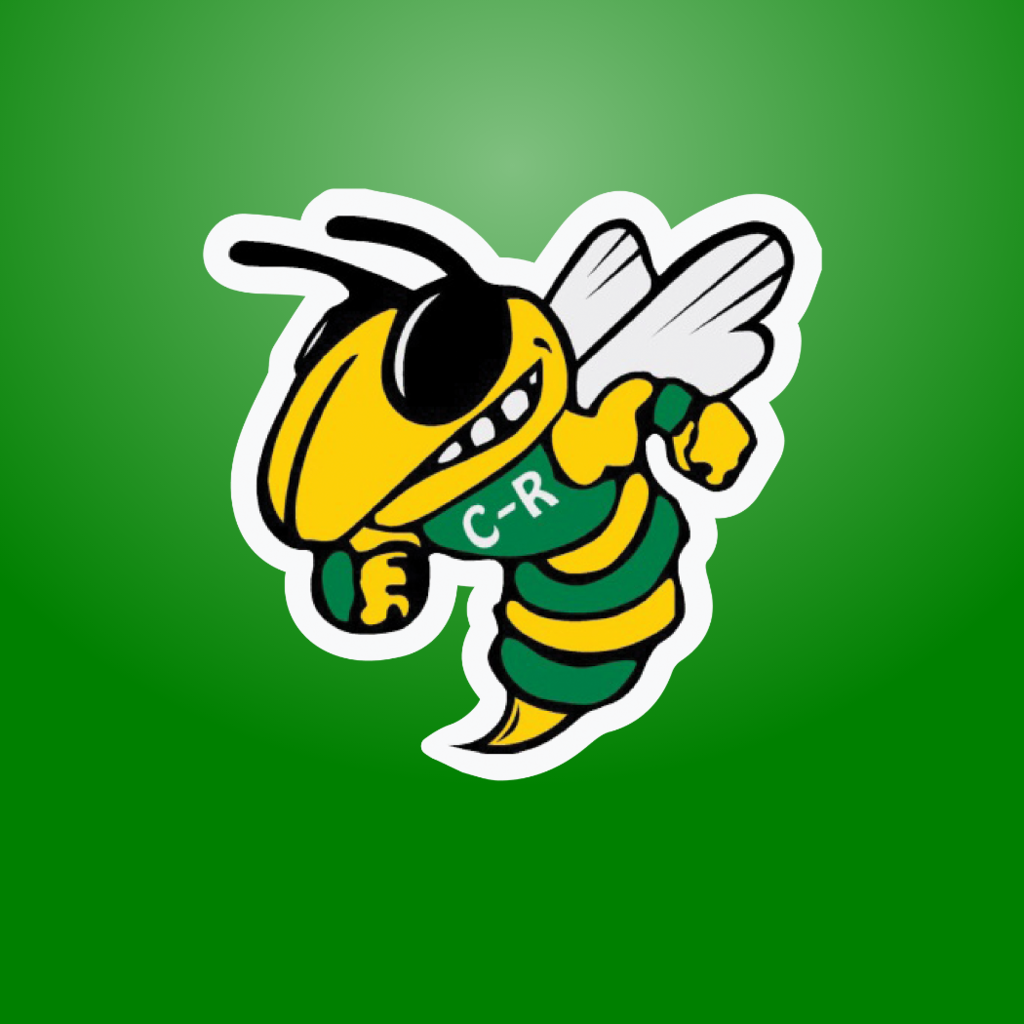 Hopeful Hornets hosted our 2nd lunch n learn focused on belonging. Thank you Seth Butler for sharing your words, challenges, thoughts and encouragement to our students to truly get to know one another. To belong, to see past the 'markers,' to ask questions and hold space for relational curiosity. #hornetstrong

Congratulations to the following CRHS students for having artwork selected for the Marathon Center for the Performing Arts Advanced Art Show: Lily Gregorowicz, Raigan Smith, Emily Simon, Blue Marquart, Karlie Sammet, Jaylyn Smith, Joey Nelson, Cloe Schroeder, Lily Peterman, Madelyn Duffman, Eric Davis, Trevor Hibbard, and Suzie Clawson. The show will run from April 3 to May 5, 2023 at the Marathon Center for Performing Arts in Findlay. #HornetStrong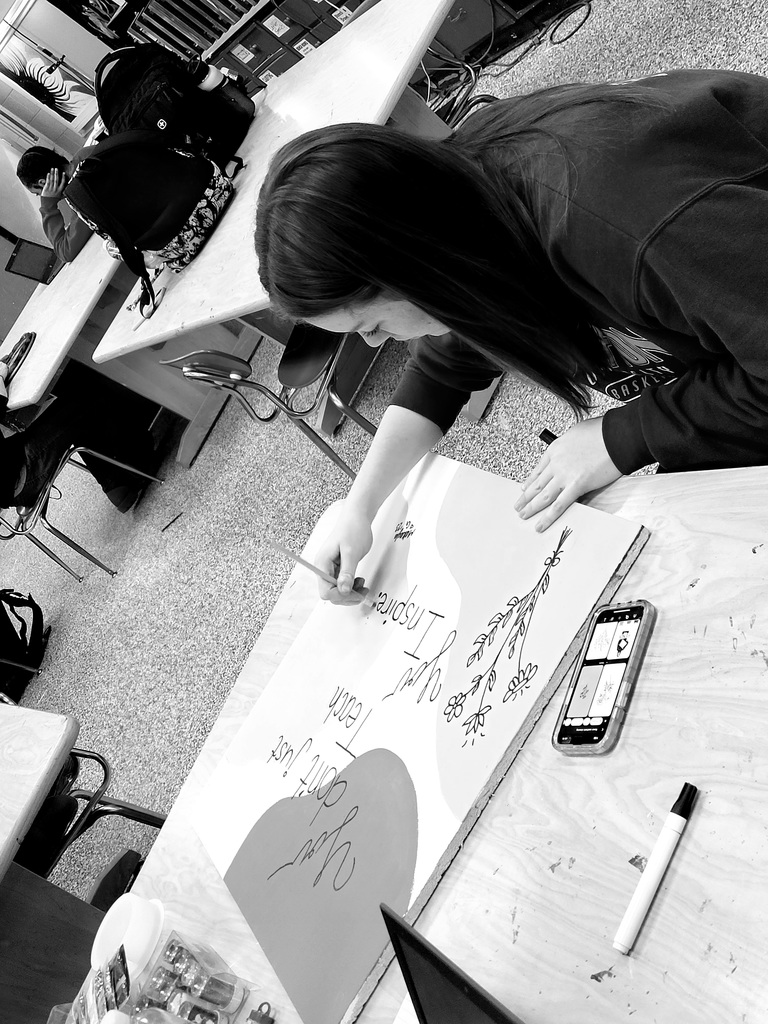 8th graders took off for Washington, D.C. bright and early this am to make memories that will last a lifetime! Have fun and safe travels!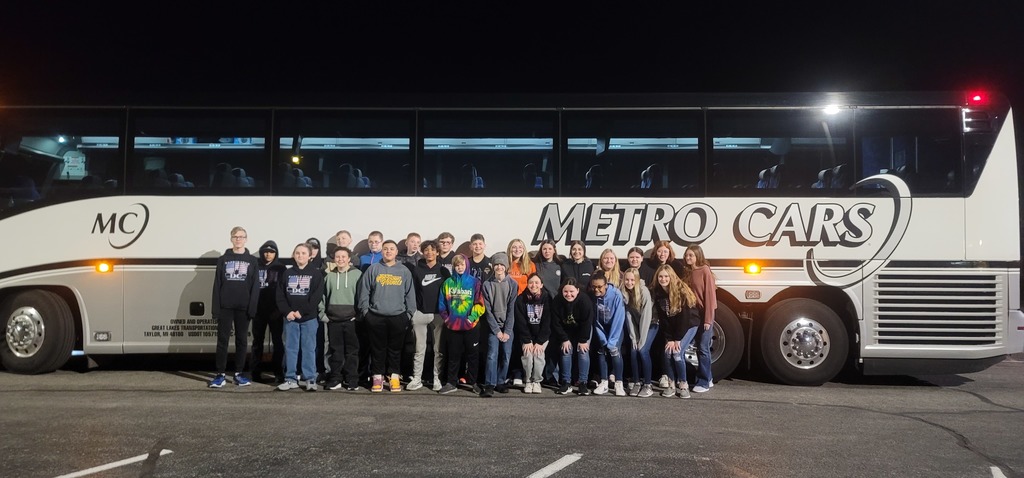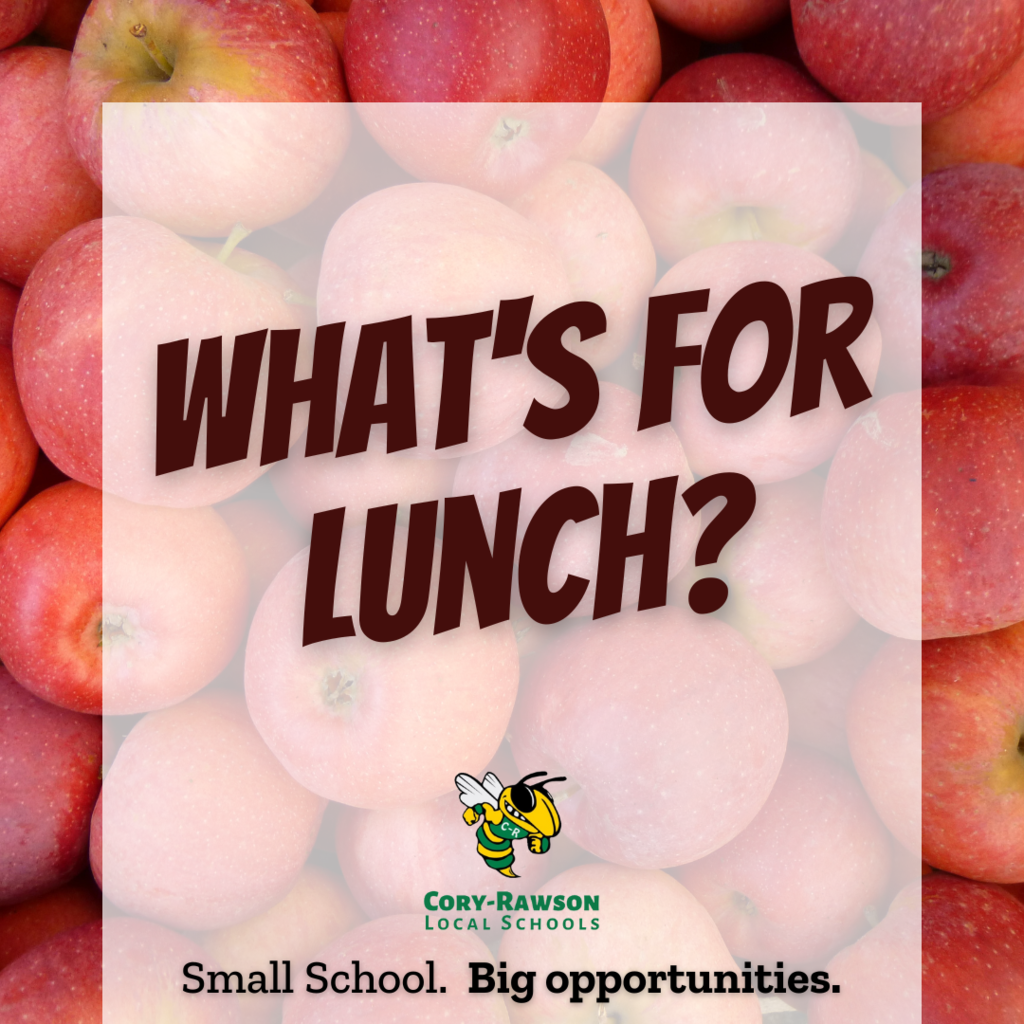 Let's remember and honor Dom this Friday, Hornets. #HornetStrong

Cory-Rawson is on a 2=hour delay (3/28/23) due to fog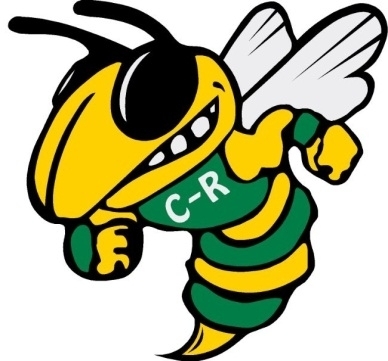 Happiness is... those who sing with you. BRAVO cast and crew of You're a Good Man, Charlie Brown! If you missed tonight's performance, we hope to see you Saturday night (3/25/23) at 7pm! Tickets are available at the door. #HornetStrong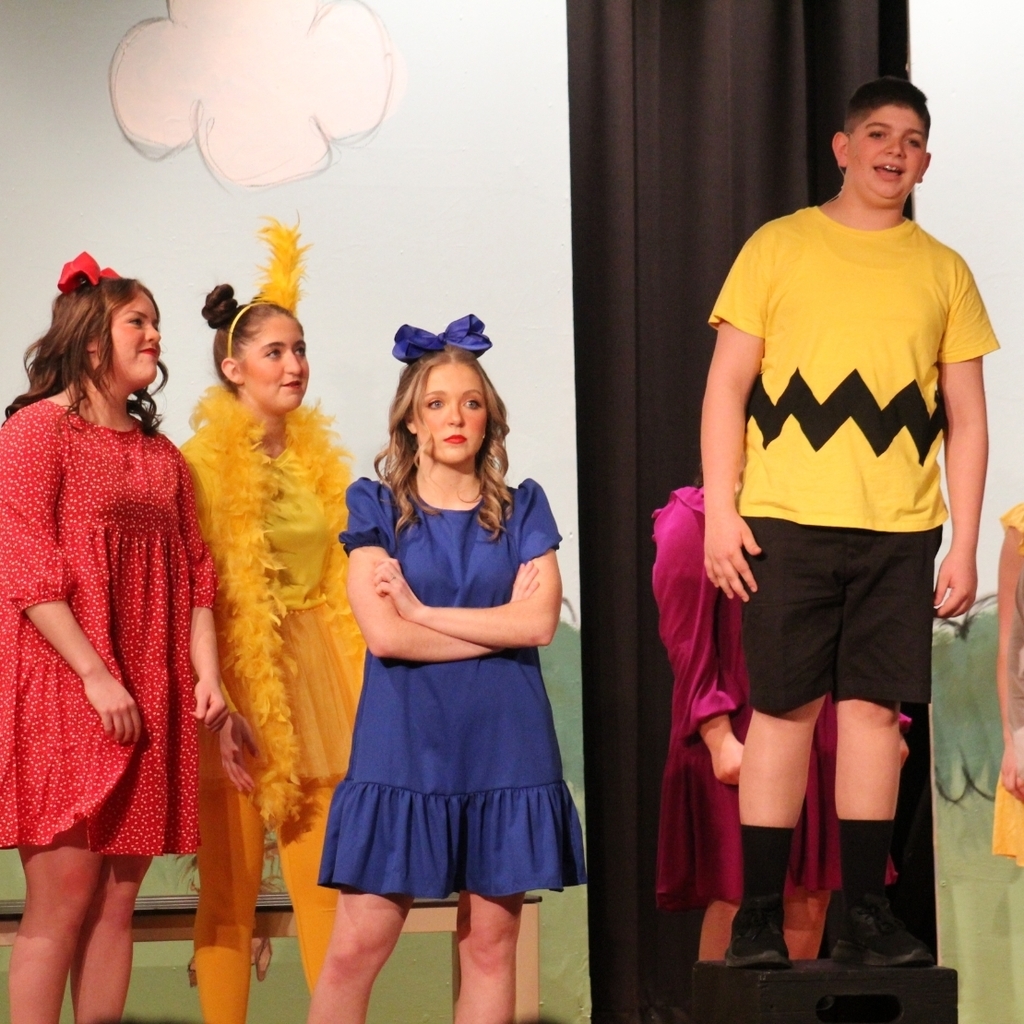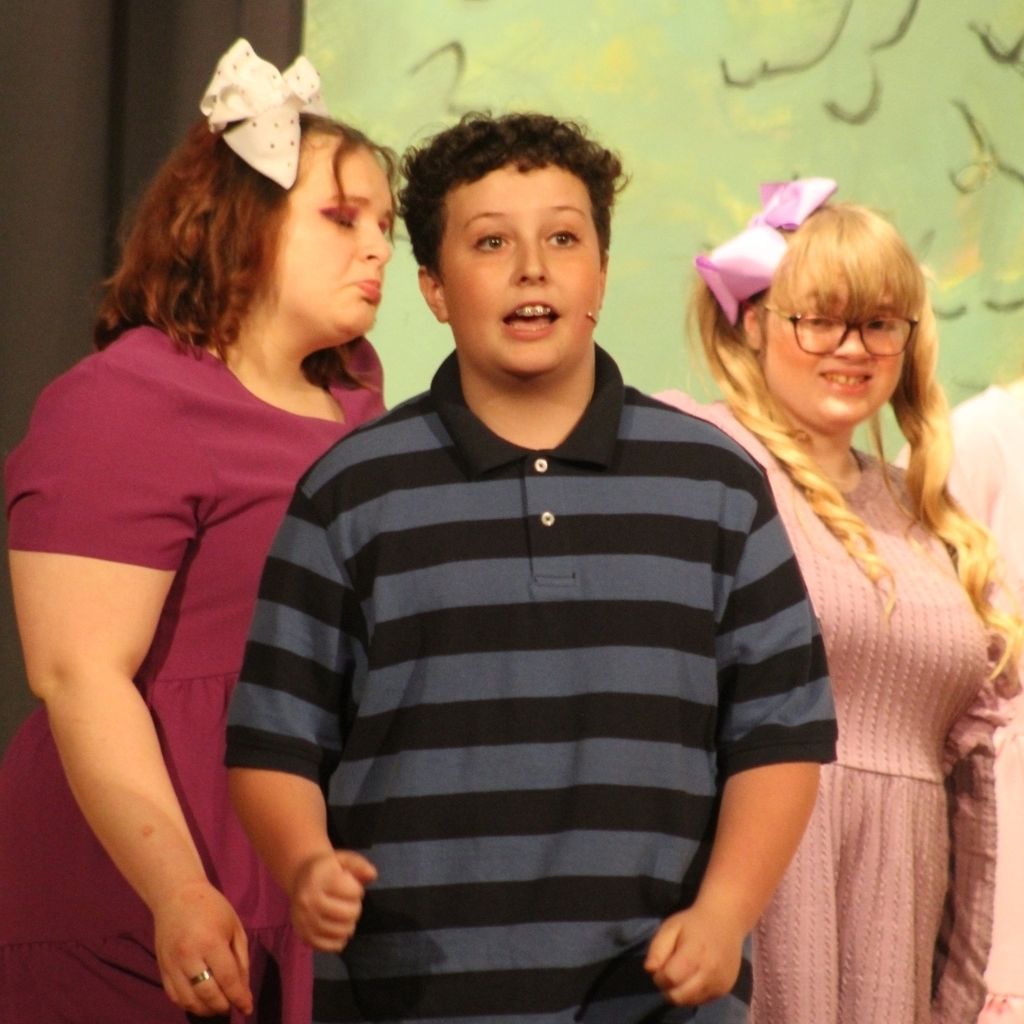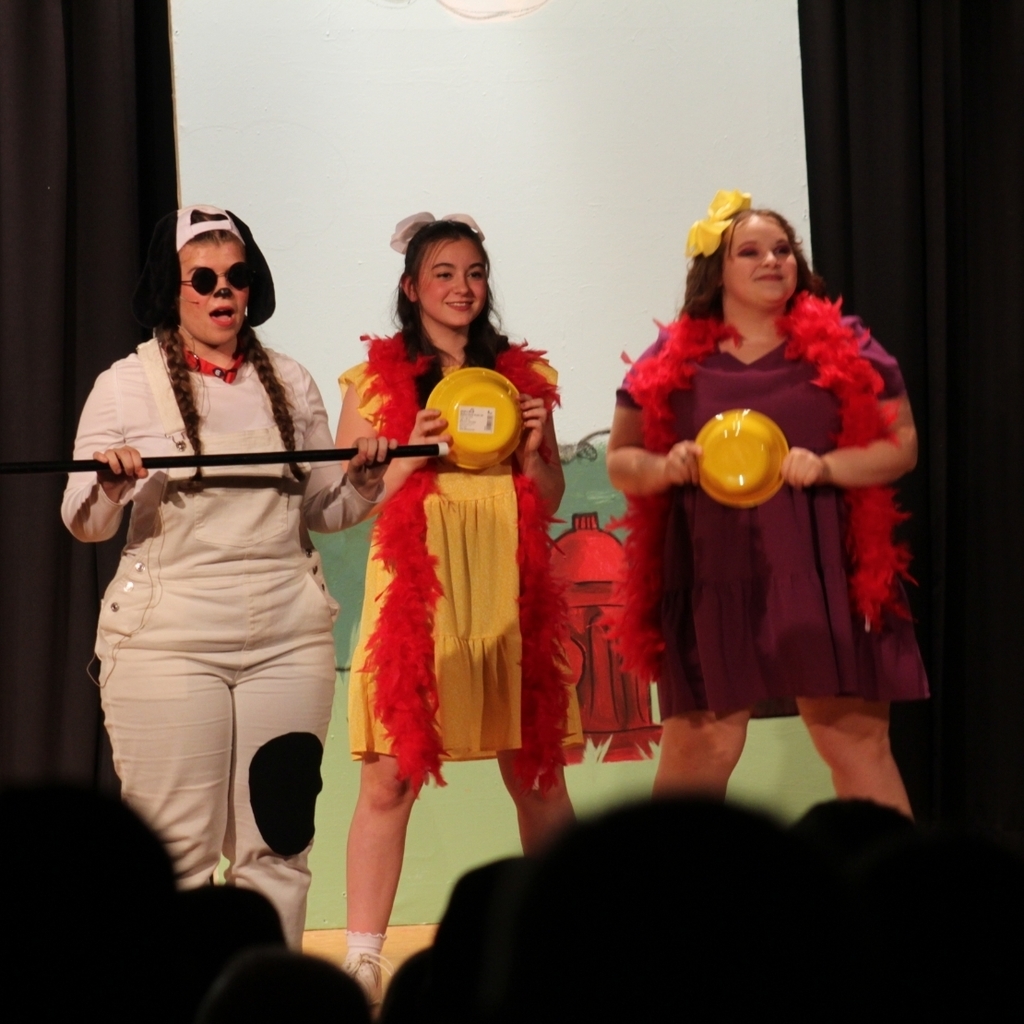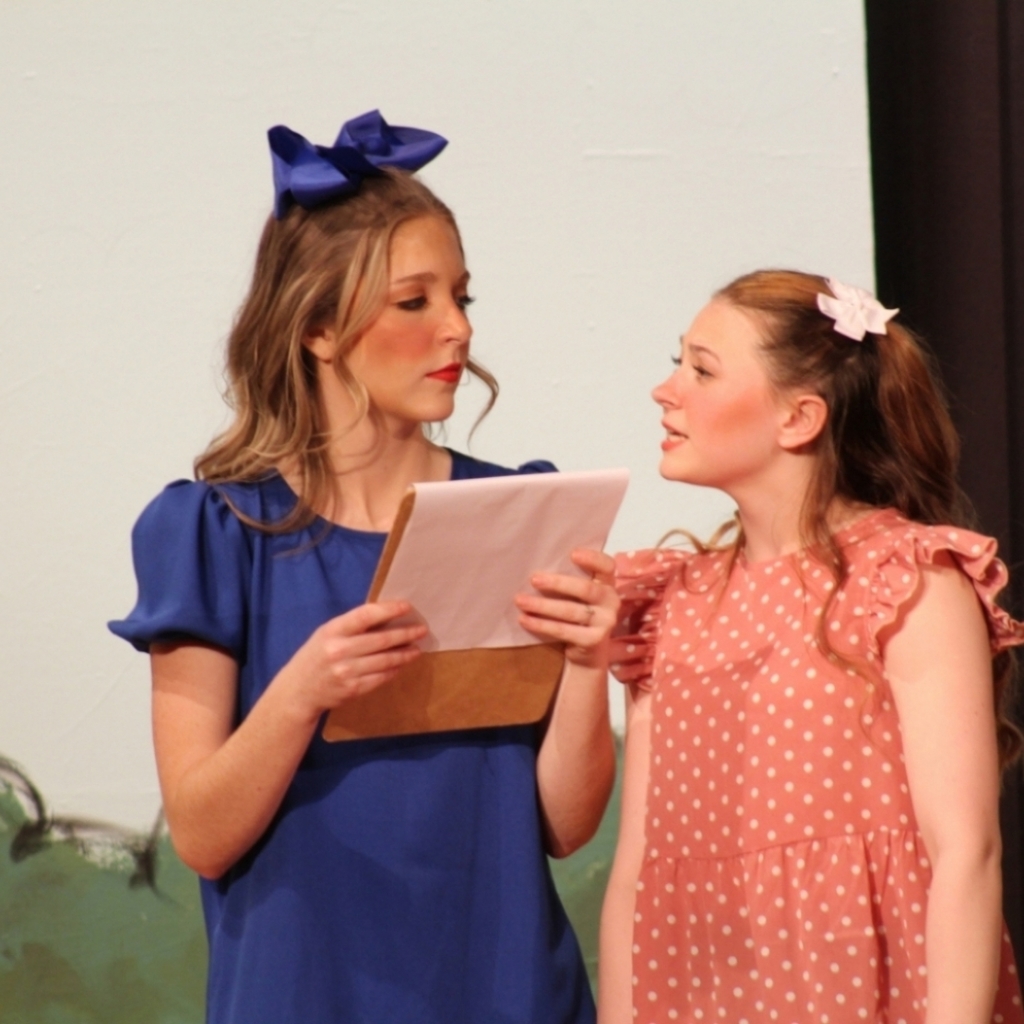 Make it a terrific weekend, Hornets! #HornetStrong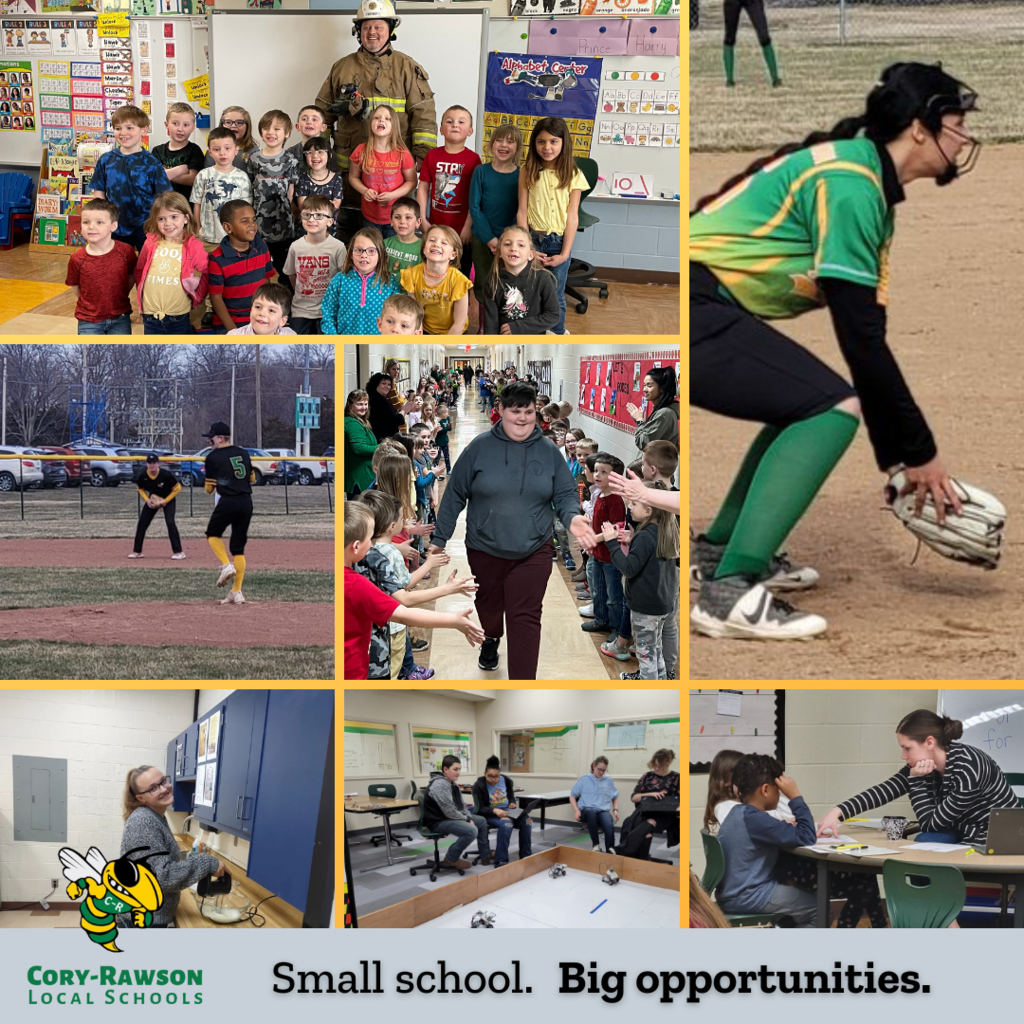 Best of luck to sixth grader Caleb Baumunk, who has advanced to the regional spelling bee!!! Caleb will join 22 other spellers for the chance to represent northwest Ohio in the National Spelling Bee! We're proud of you!!! #HornetStrong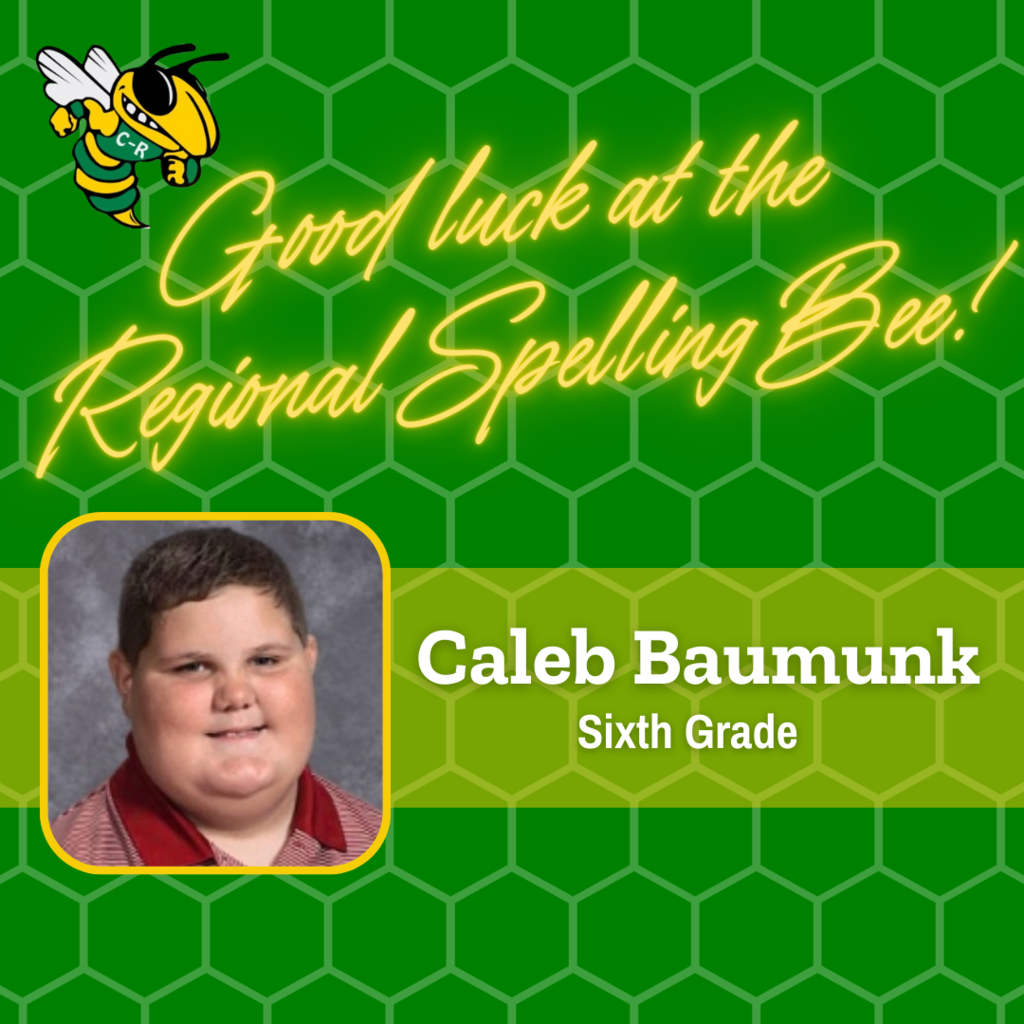 Opening night is TOMORROW and our elementary students enjoyed a preview this morning! You're a Good Man, Charlie Brown Friday, March 24 and Saturday, March 25 at 7pm Cory-Rawson Auditorium Tickets at the door or presale through the CRHS office Adults $10 Students $6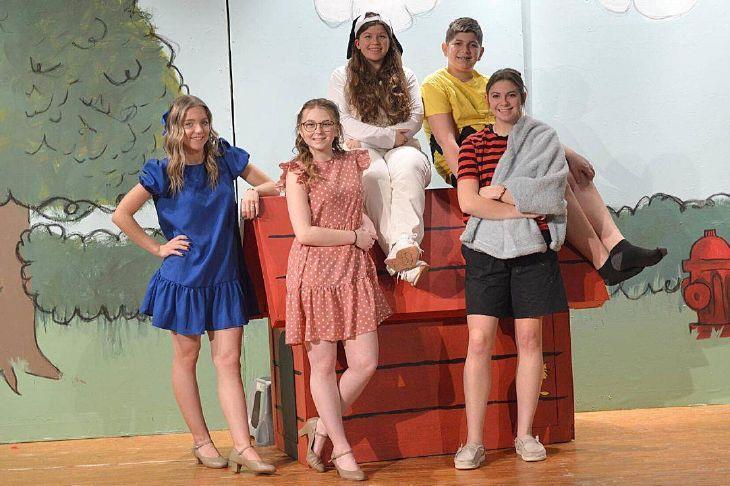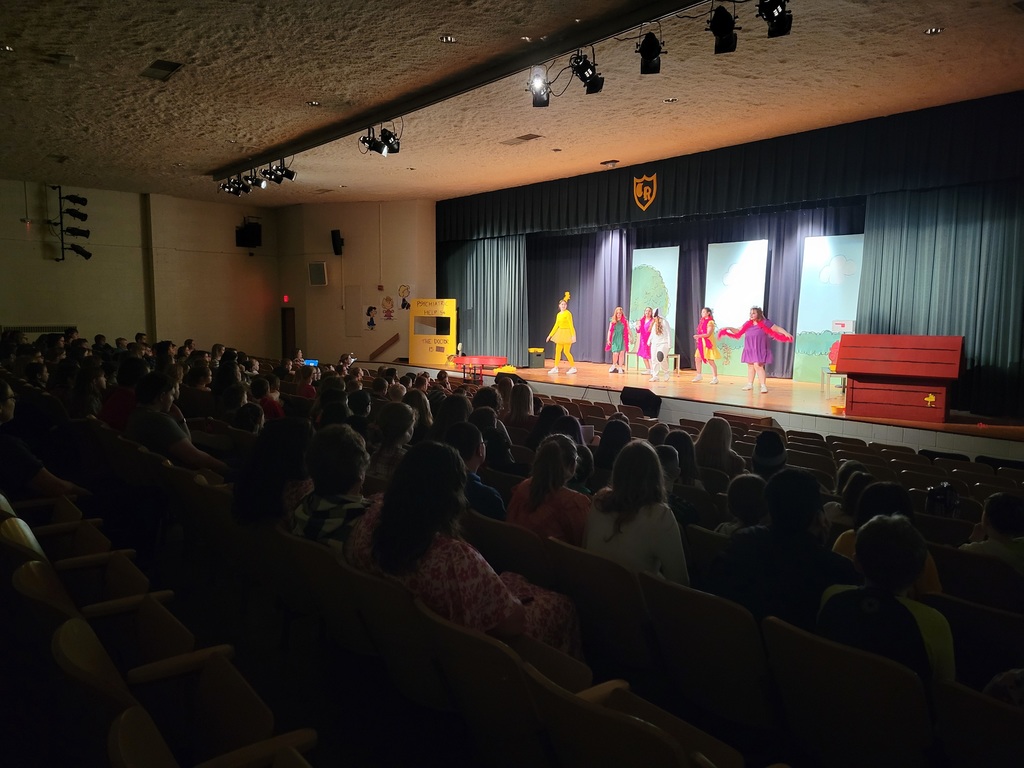 Congratulations to CRHS student Makayla Oman for her 2nd place finish in the University of Findlay College of Business Innovation Competition, winning $750! She created and presented a business plan for a business, "Southern Wayz Clothing & Accessories." #HornetStrong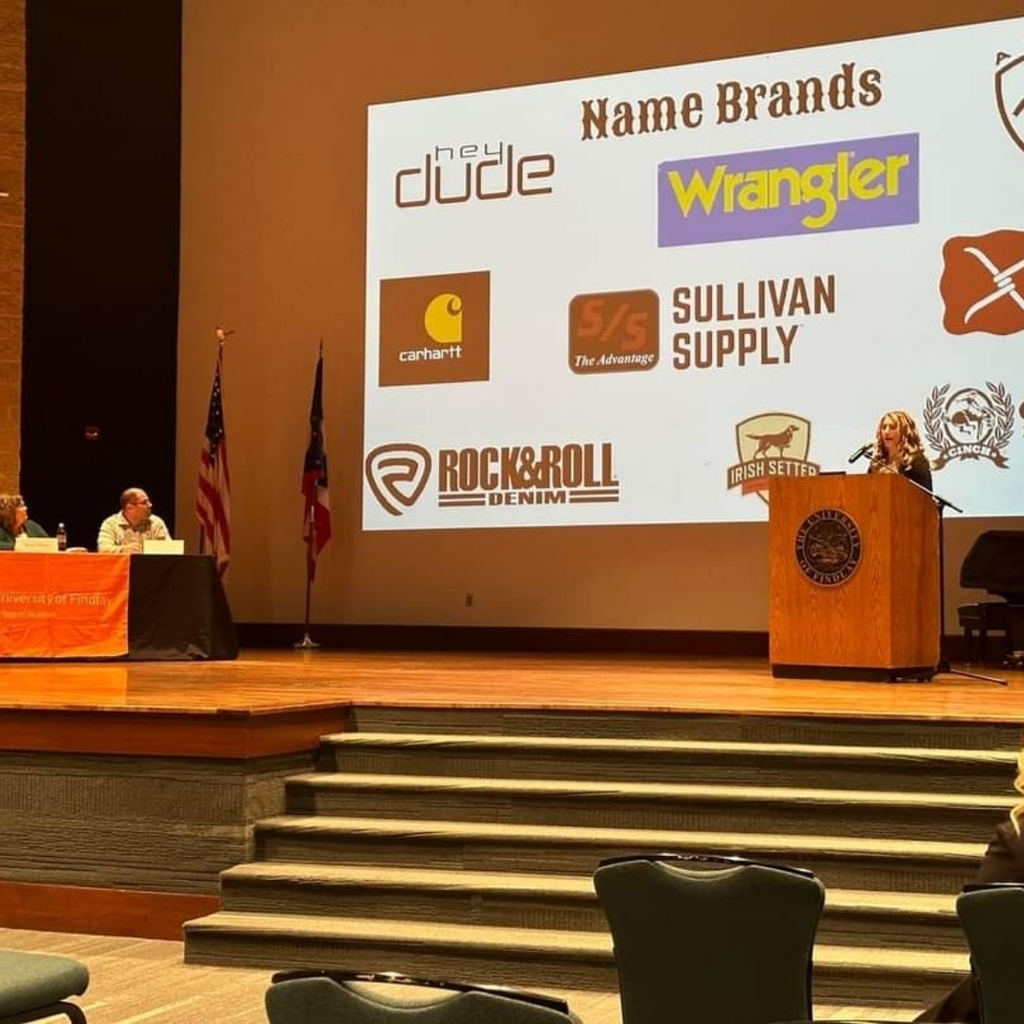 The Hancock County Sheriff's Office is hosting an event titled "Creating Community for A Better Tomorrow". This will be held at the University of Findlay Alumni Memorial Union on March 30th. A resource fair begins at 5:30pm and speakers begin at 6:30pm. This is open to ALL residents.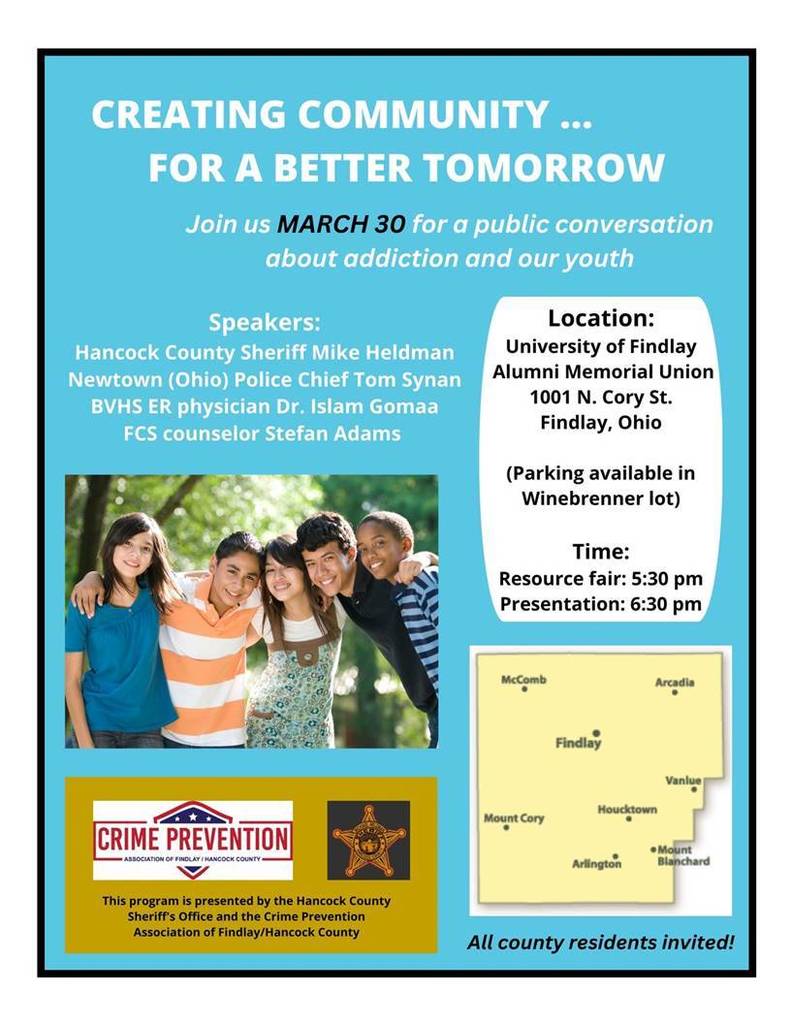 Thanks to Veoneer Brake Systems America for their generous donation of industrial robotics equipment, valued at nearly $98,000, to Cory-Rawson! The equipment will give our robotics/STEM and tech club students real-world experiences with robotics components. #HornetStrong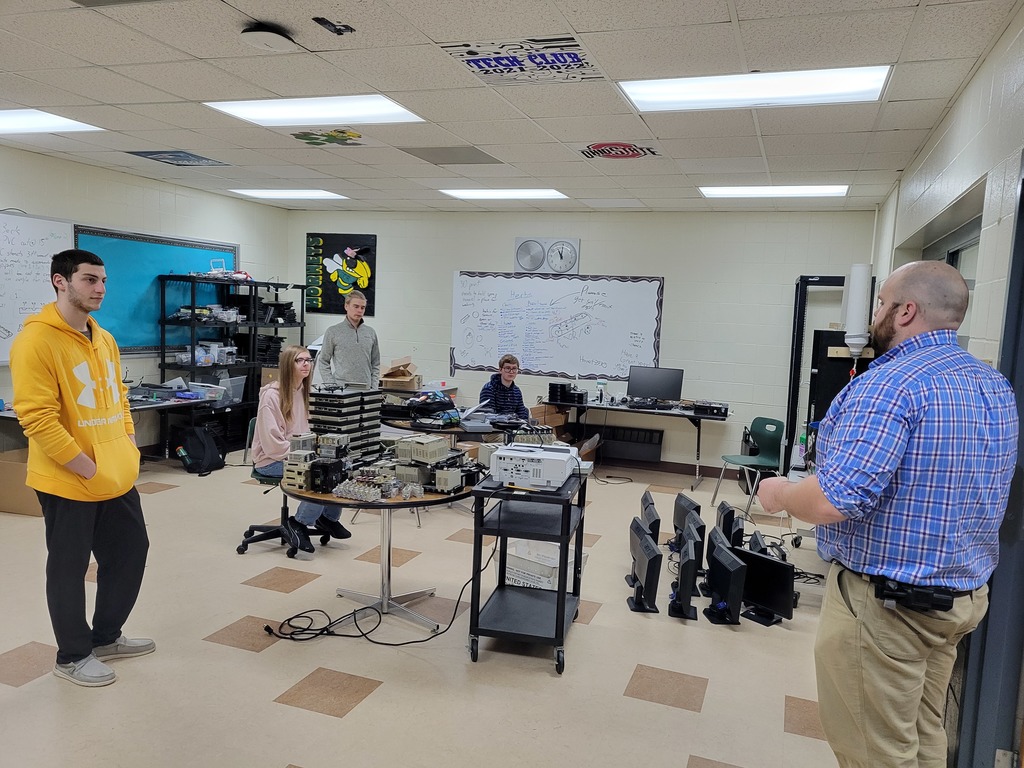 As part of our annual community day, Cory-Rawson Local Schools invites grandparents and senior citizens to join us for breakfast on Friday, April 28, 2023 at 8:30am. More details are coming soon! #HornetStrong

Have a terrific weekend, Hornets!!! #HornetStrong