Cory-Rawson Local Schools are closed today in observance of Dr. Martin Luther King, Junior Day. #HornetStrong

The Emergency Broadband Benefit program is now the Affordable Connectivity Program, created to help eligible families afford internet service. Check out details here:
https://5il.co/14bid

Artists were hard at work today creating in the elementary school! #HornetStrong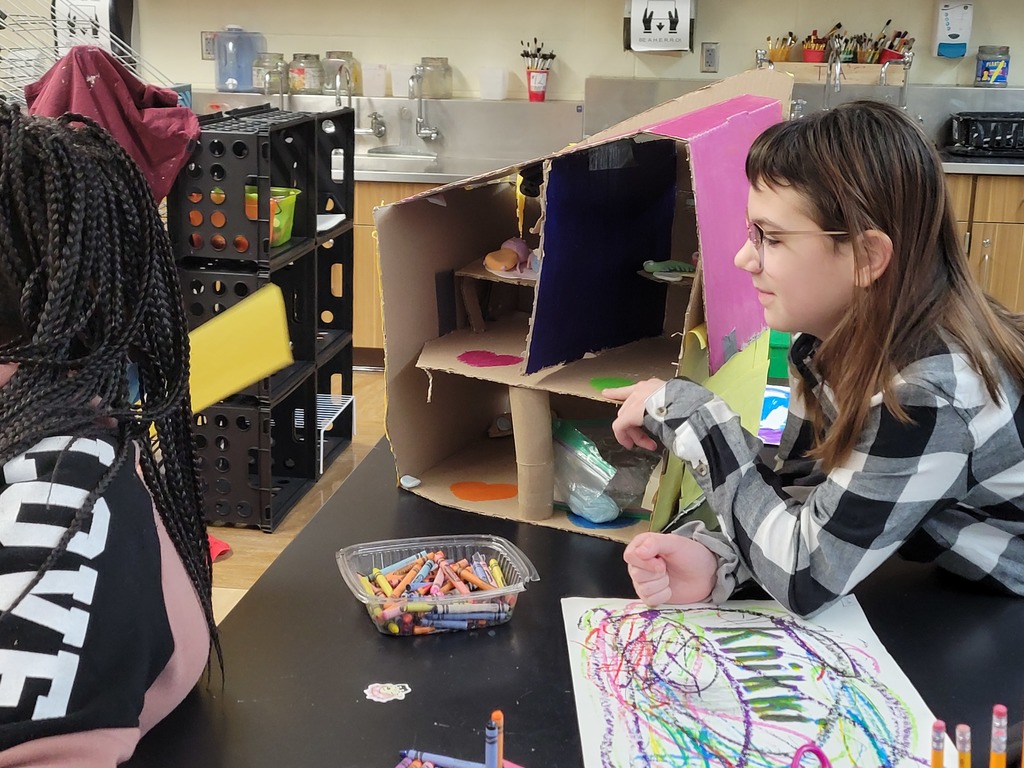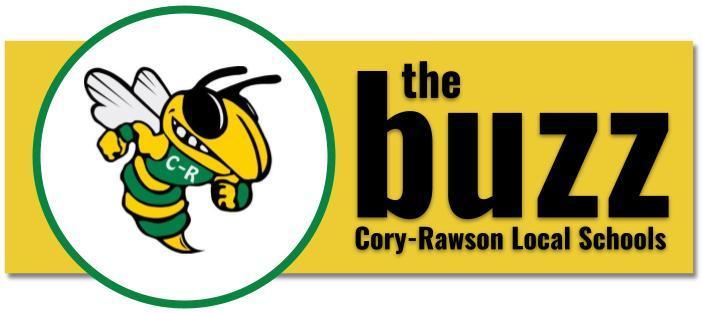 We welcomed our new Board of Education members Kari Kempf, Brent Thomas, and Andy Wagner tonight. They join president Mike Walters and vice president Jason Oman. #HornetStrong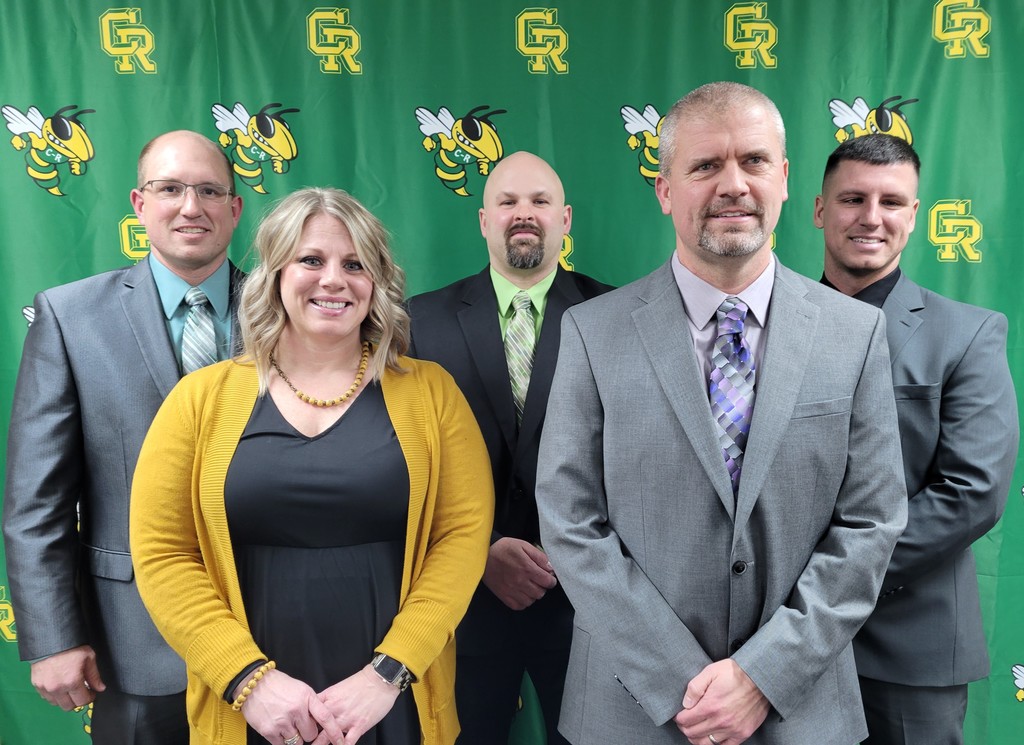 Cory-Rawson will be hosting their annual College Credit Plus Night on Wednesday January 12th at 7pm in the Elementary Cafeteria. If you plan to take College Credit Plus Classes next year, as a 7th through 12th grader, please plan to attend with your parent(s) or guardian(s). Students must attend the meeting each year, even if they are currently taking College Classes. Representatives from the following area colleges or universities plan to be in attendance to answer questions. The colleges/universities include OSU Lima, Owens Findlay, Rhodes State College, and the University of Findlay. As a reminder the following programs at Millstream Career Center have the option for students to take CCP classes. Automotive Technology, Computer Networking & Cybersecurity, Computer Programming, Culinary Arts, Engineering & CAD Technology, Health Professions, Marketing, Media Production & Visual Design, and Teaching Professions. Please contact Mrs. Barnhart if you have any questions or cannot attend the meeting.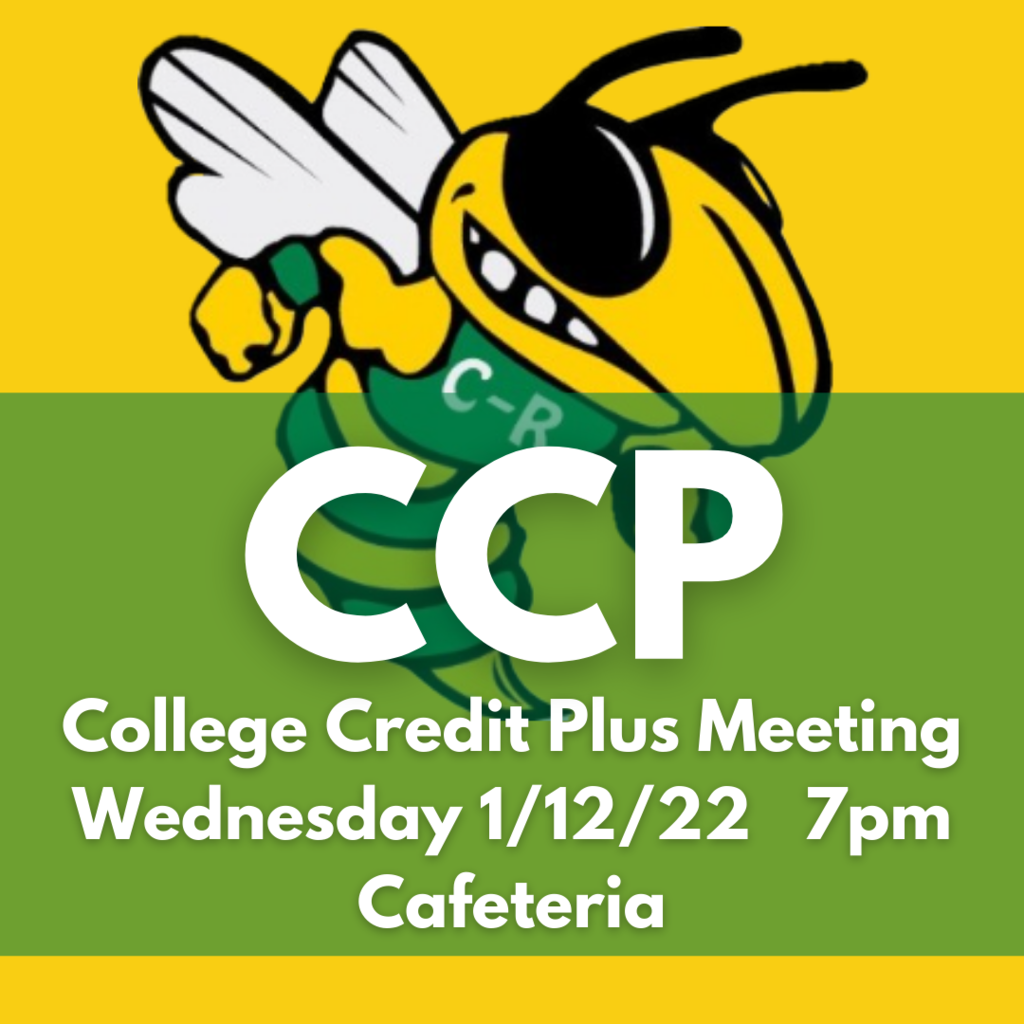 Because engaging learning opportunities are important, we welcome our district media interns Brock and Franki! These CRHS students will be assisting in telling our school's story through social media and video all while getting relevant hands-on experience! #HornetStrong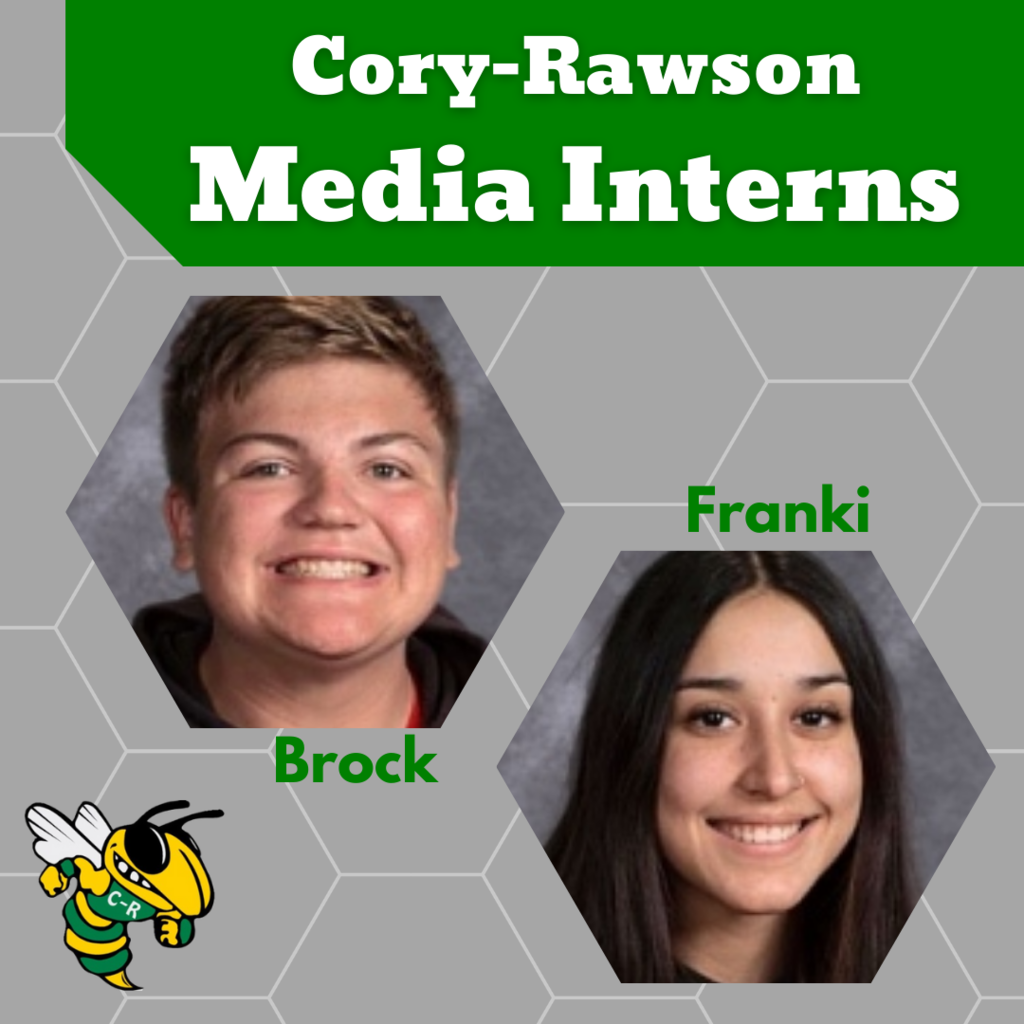 Congratulations to the CRHS Quiz Bowl team and Coach Mertz on their 3rd place finish at the Hancock County Tournament. Round 1-beat VB Round 2-lost to LB Round 3-beat MC Round 4-beat Arl Round 5-lost to LB #HornetStrong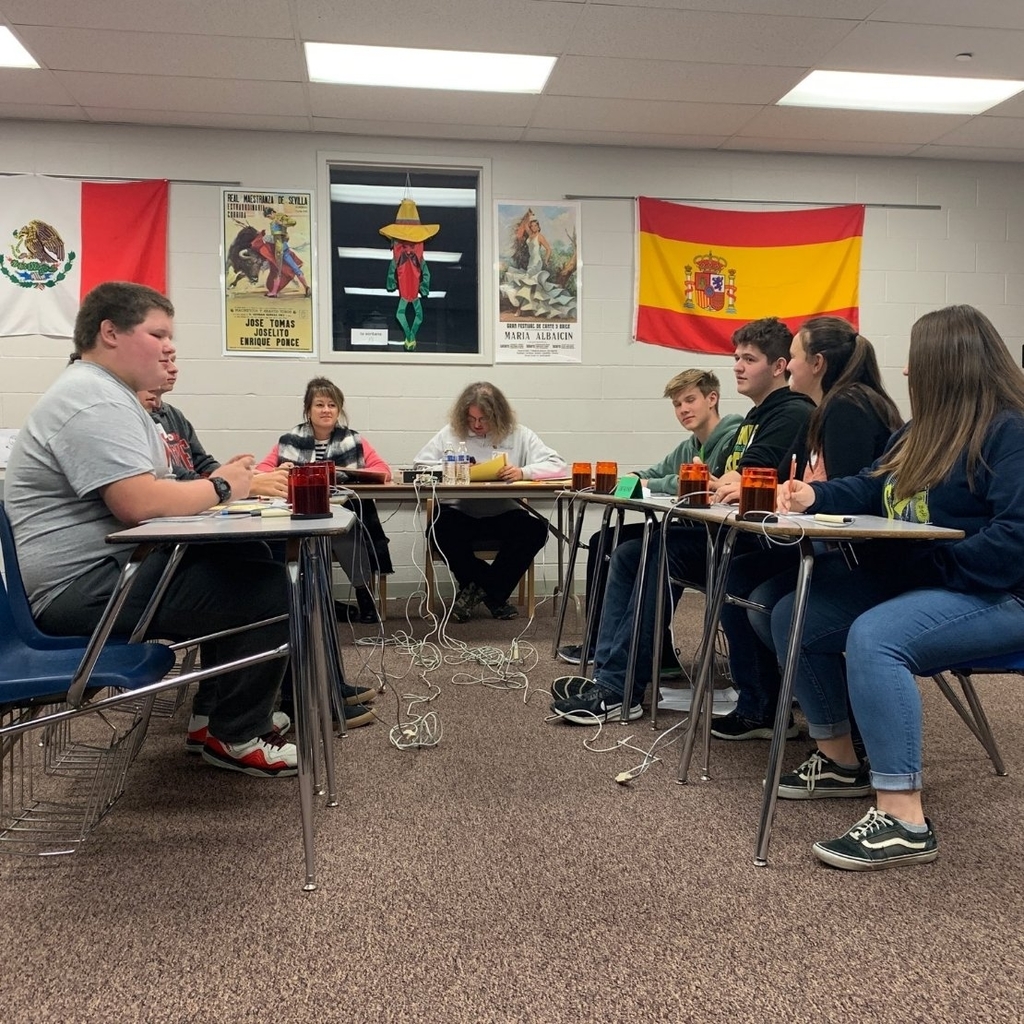 Meet our new CRES counselor Ms. Szychowski!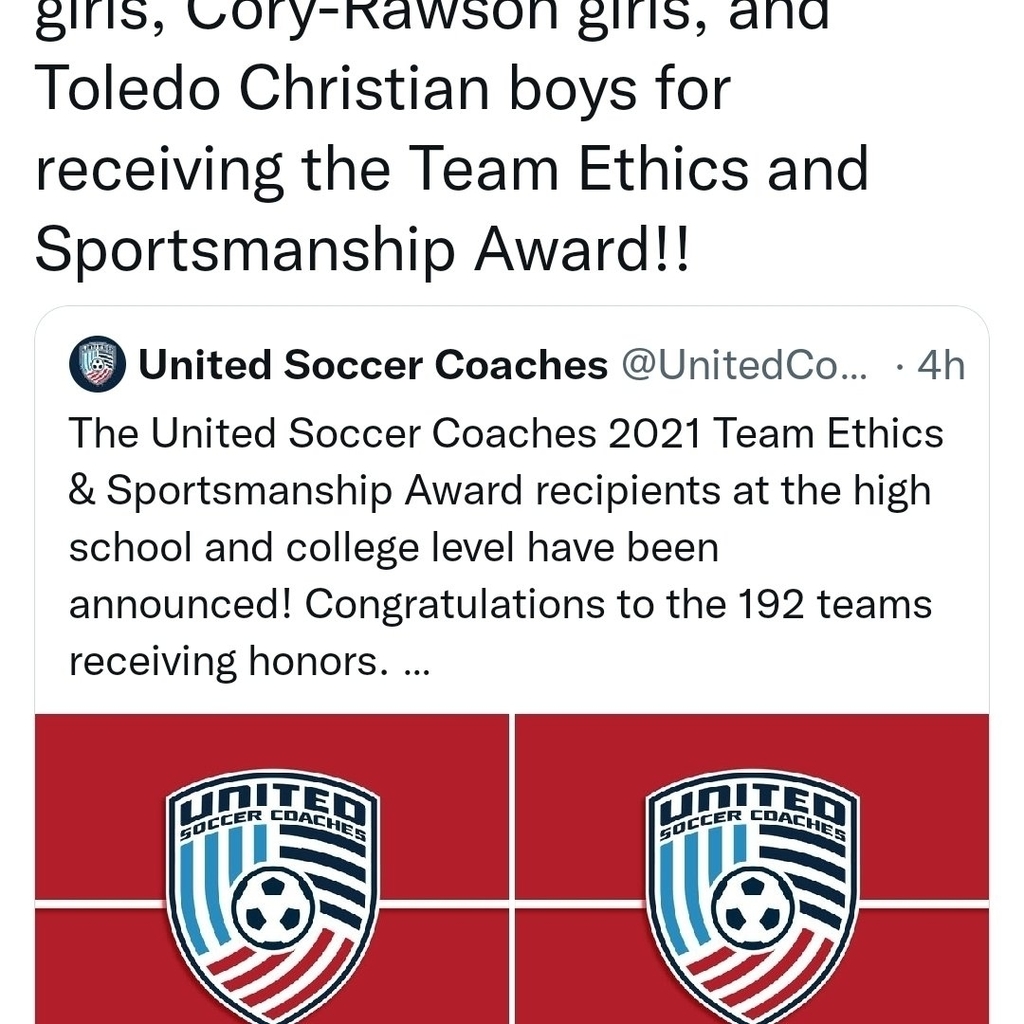 Happy New Year, Hornets!!! Make this the best one yet! #HornetStrong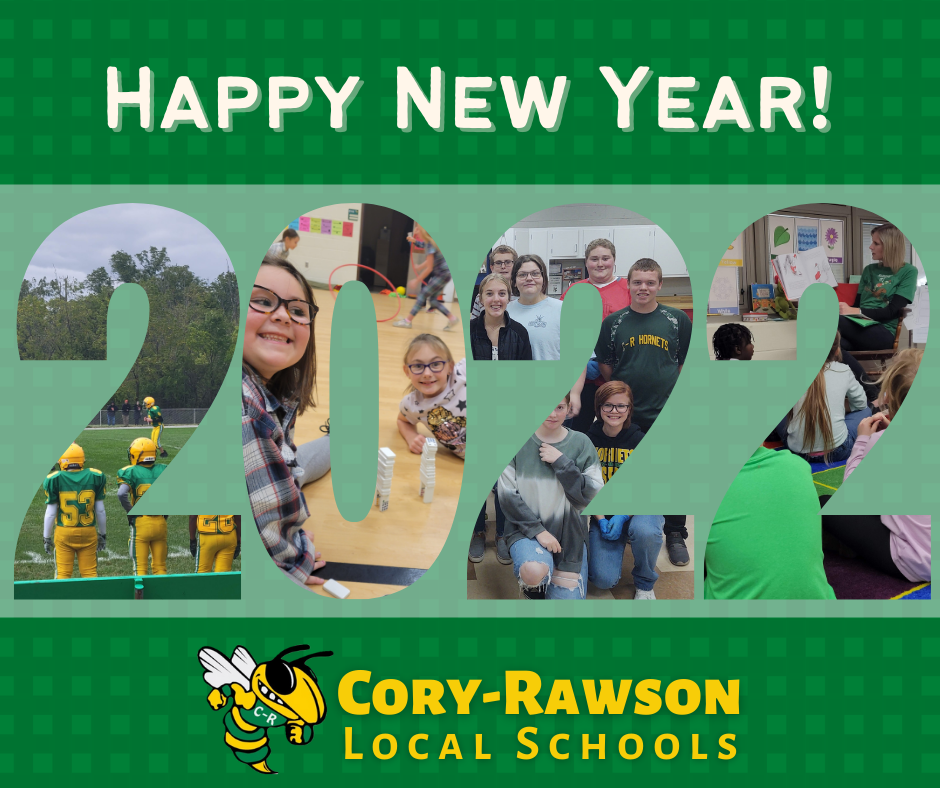 Merry Christmas from Cory-Rawson Local Schools!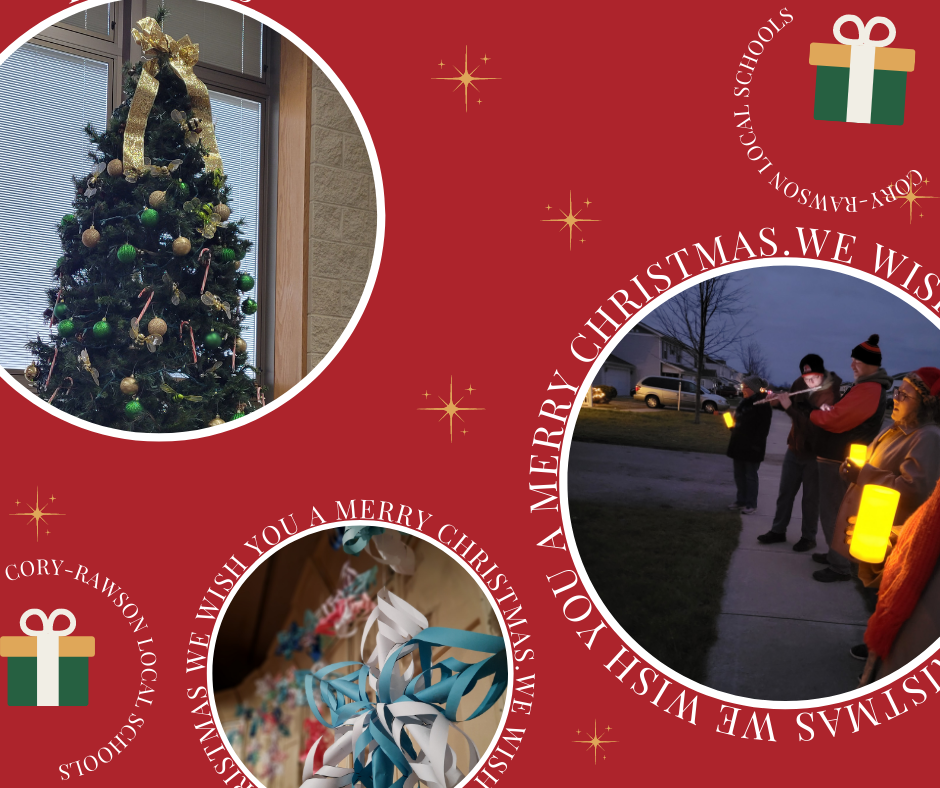 Families who need to report a positive COVID case for contact tracing during winter break should contact Hancock Public Heath at 419-424-7105

A little friendly advice for a great break!!! Cory-Rawson Local Schools are on winter break. Classes will resume Monday, January 3, 2022.
Hornet Strong strength spotting of love and kindness... Shout out to the following students for going above and beyond to make Christmas a little extra special for another student! Octavia, Lanie, Brynn, Chelcie, Paige, Makayla, Morgan and Olivia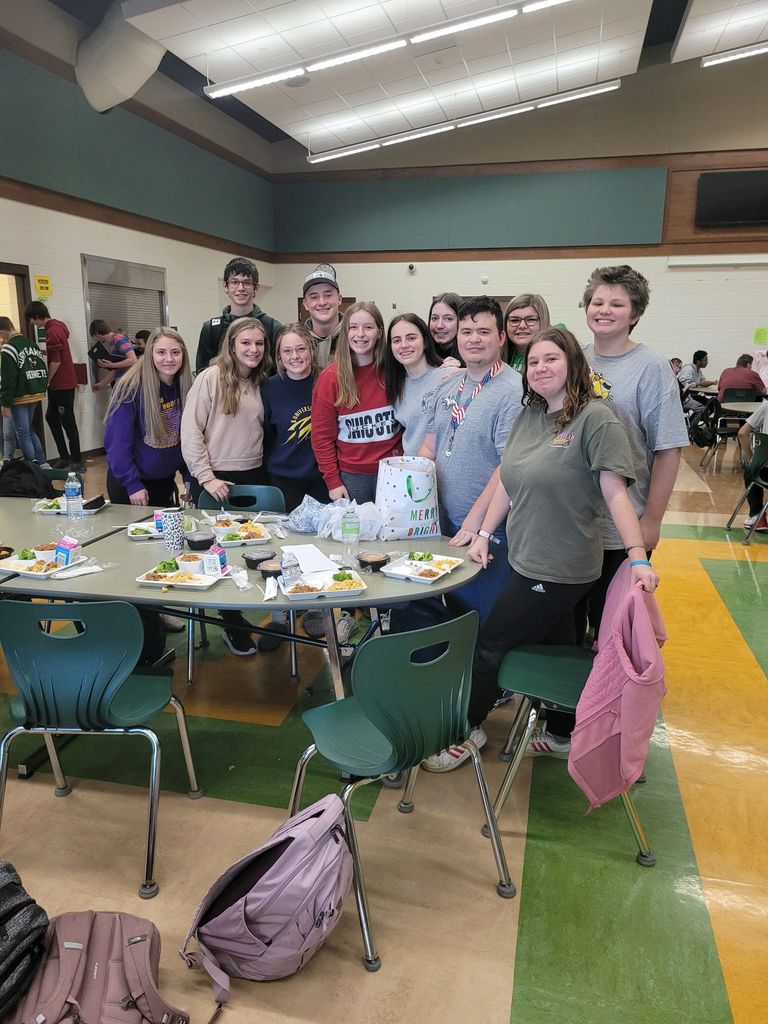 Staff and students were treated to some Jazz music and hot chocolate as they entered the building today! The Jazz band sounded wonderful and special thanks to Mr. Clark for joining them! Happy Holidays!!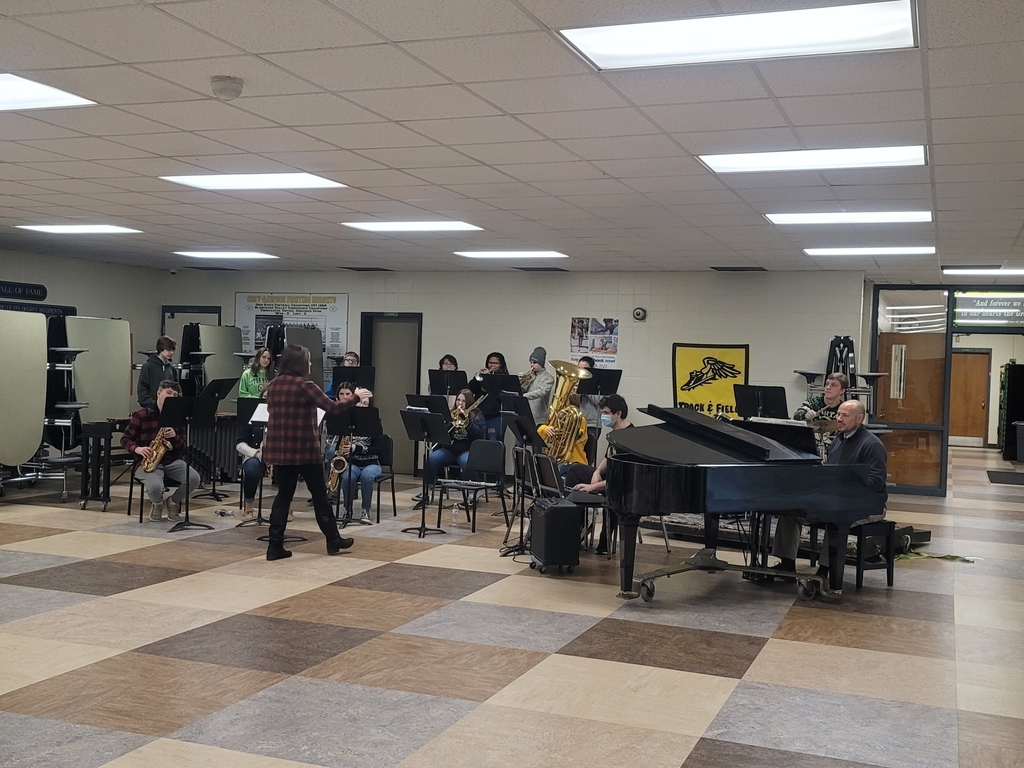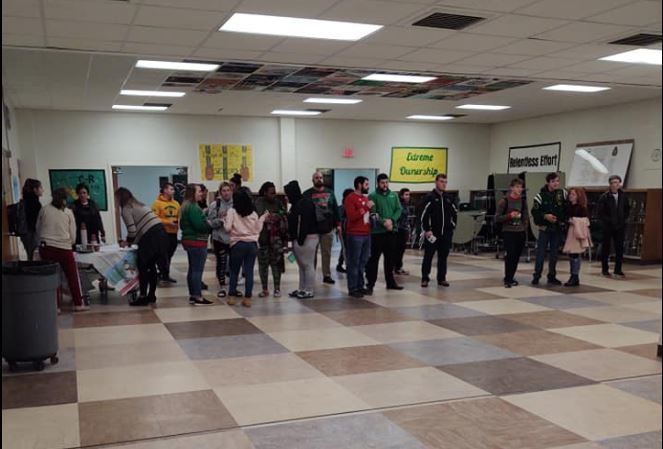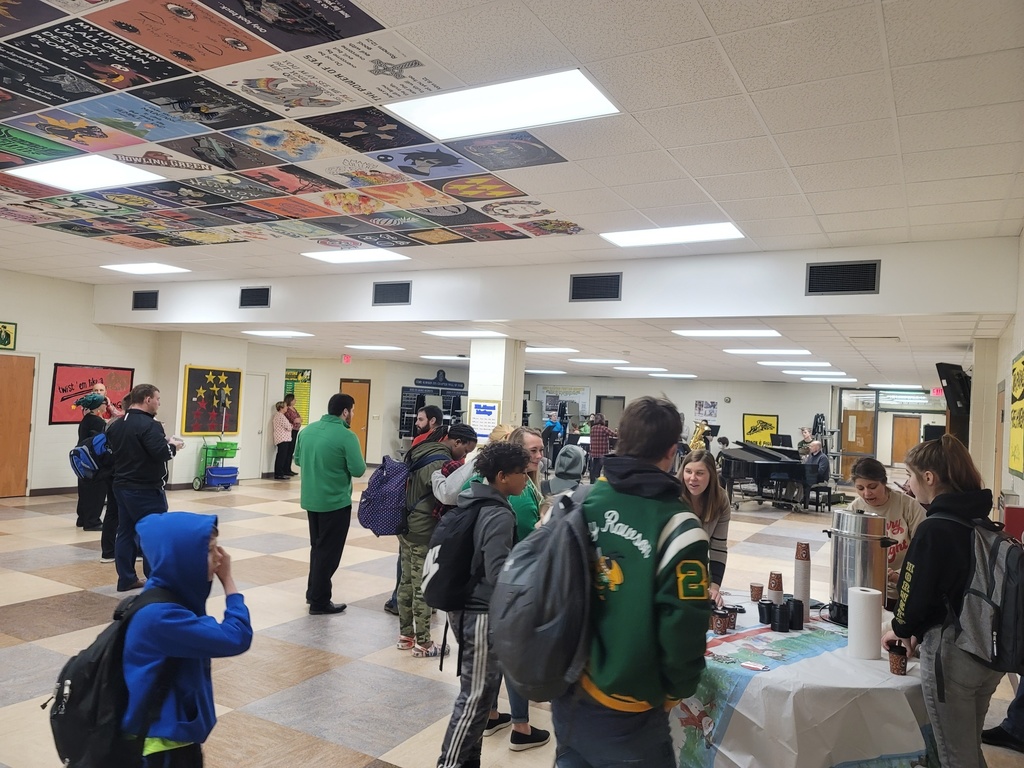 Great job 2nd, 3rd and 4th graders at tonight's concert!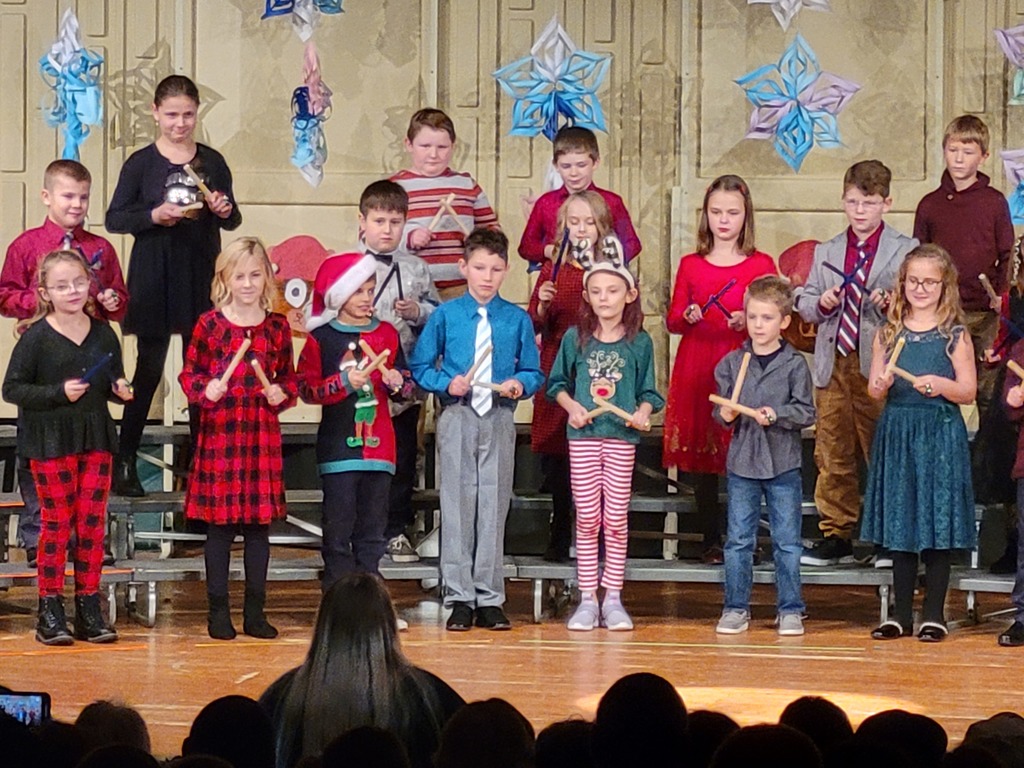 CRHS student council coordinated the generosity of our student body and staff, FFA, Good Shepherd Church in Benton Ridge, and anonymous community supporters to provide to 18 of our own families this holiday season including food items for a number of meals (including a ham for Christmas), canned food, toiletry items, and fresh produce. #HornetStrong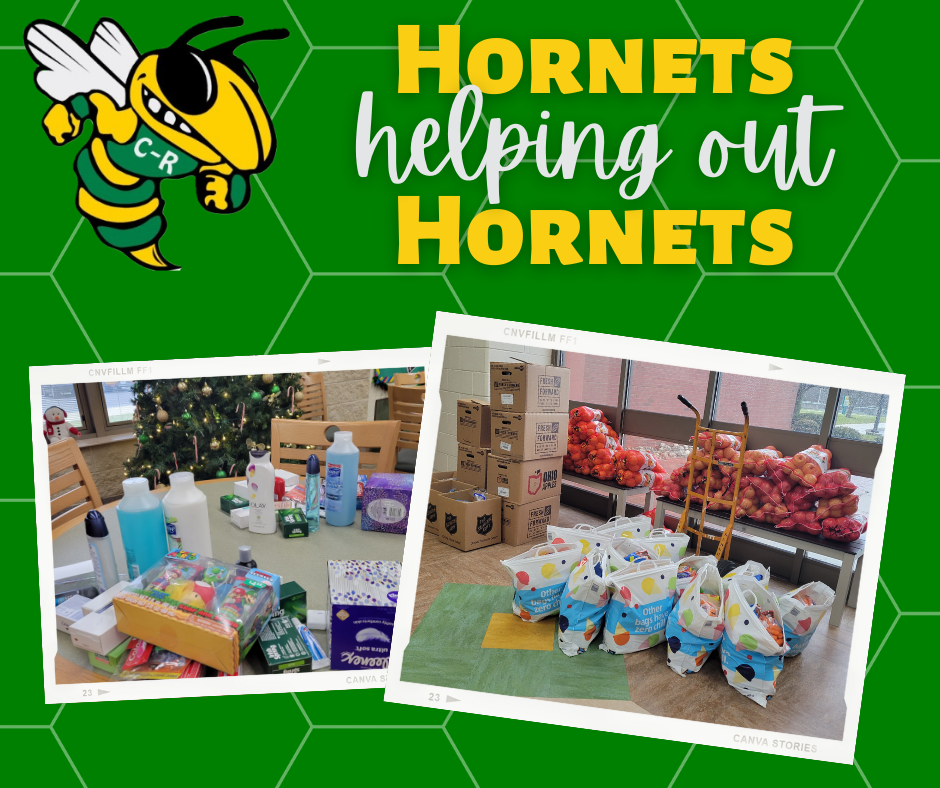 What were those joyful sounds in Rawson this evening? Our staff Christmas carolers bringing tidings of comfort and cheer to residents! #HornetStrong #commUNITY