Our 7-12 students and staff had a terrific afternoon as we focused on building community at our first Winter Festival! Dodgeball, movies, cookie decorating, games, backyard games, a festival lab and more!!! #HornetStrong

Congratulations to Bentlee and Cole for being the winners of this year's 3rd Grade Santa Suit Design Contest! #HornetStrong

Winter break is here! Students return to classes Monday 1/2/23. Wishes to all for a safe and enjoyable break, a Merry Christmas and Happy New Year!!! #HornetStrong

The CRHS jazz band provided the soundtrack for this morning's Hot Chocolate with a little Jazz. Thanks to the band and Mrs. Davis and to Mrs. Price and Mrs. Gerten for delicious toasty beverages to start the school day! #HornetStrong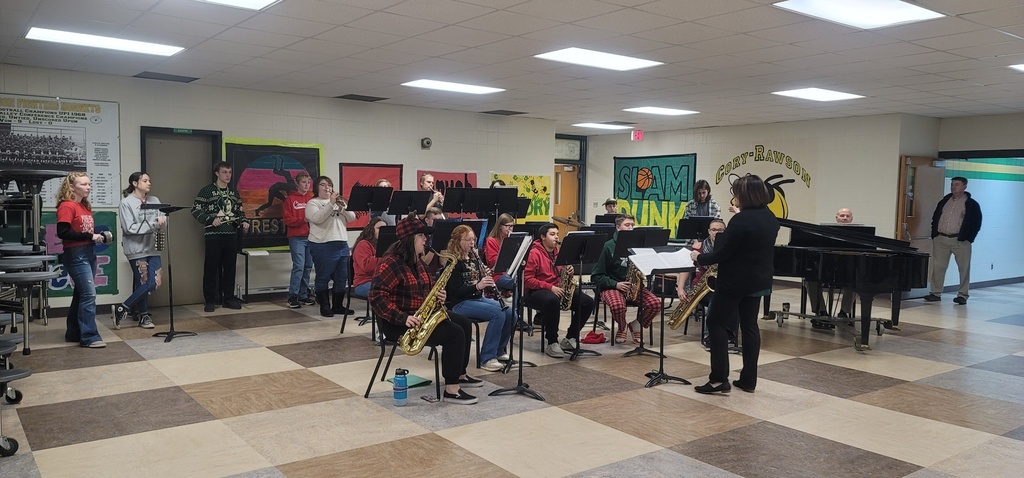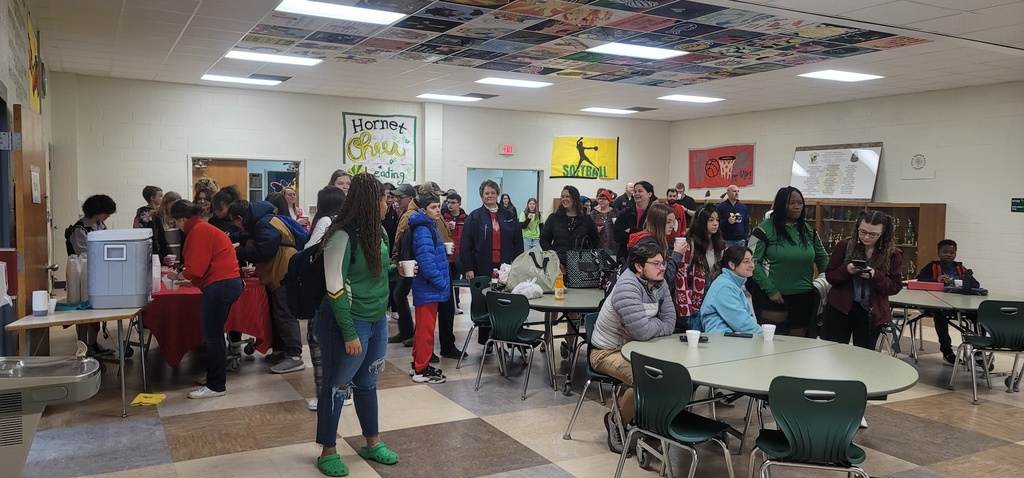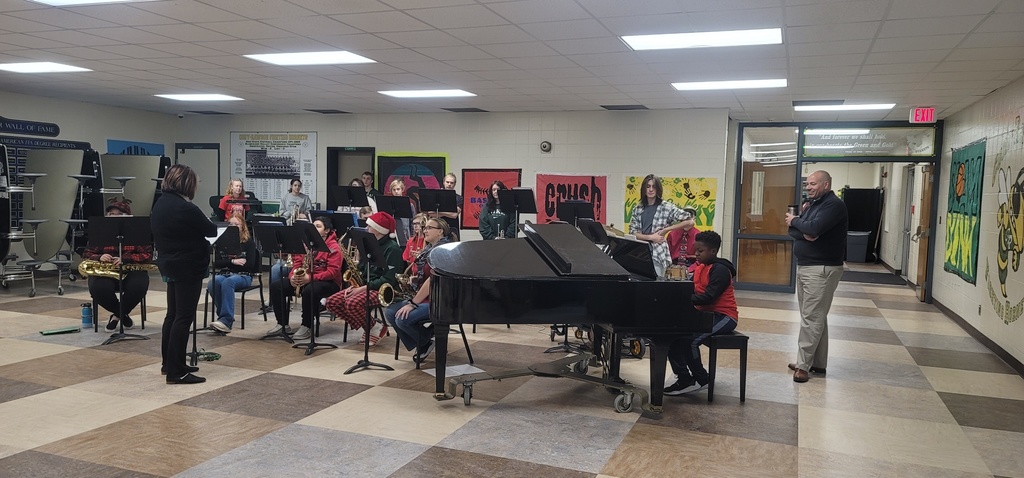 Our second graders brought joy to the residents of Willow Ridge retirement community in Bluffton Wednesday, singing Christmas carols. Great job CRES students!!! #HornetStrong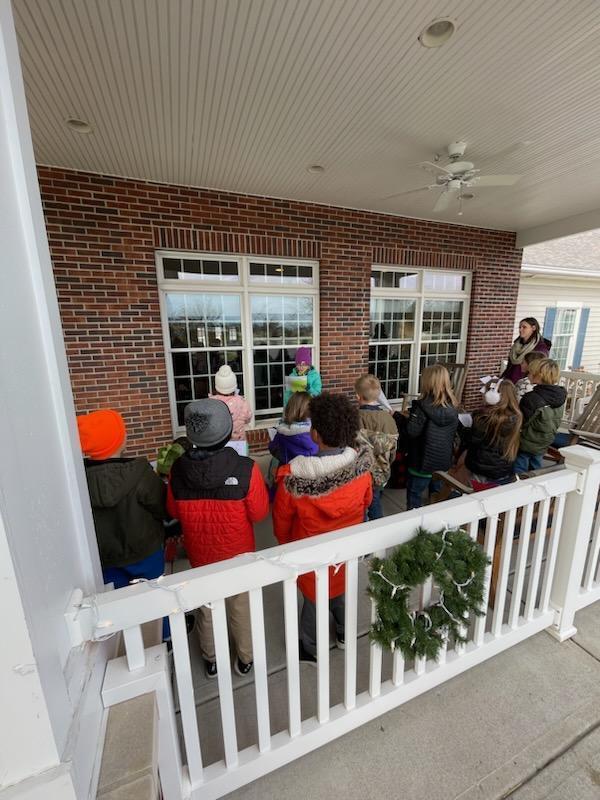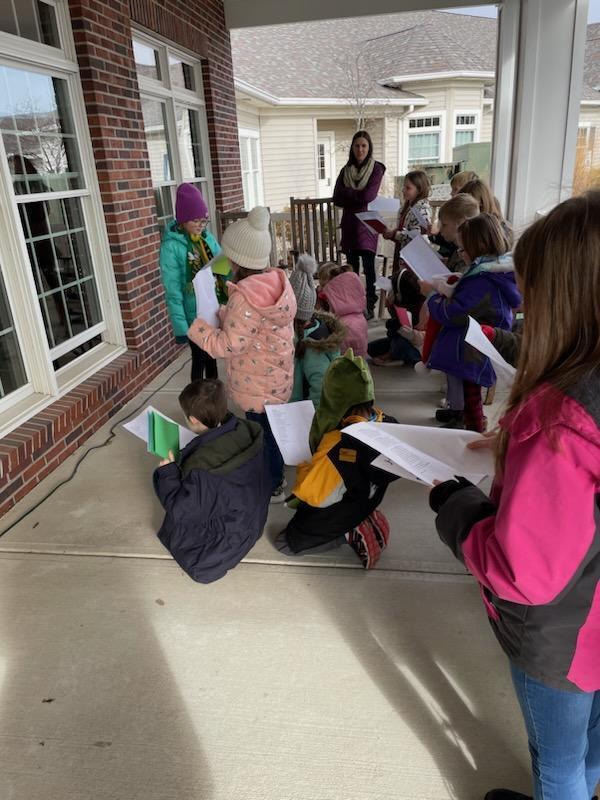 We were thrilled to hear from the 36th Combat Aviation Brigade in Kuwait as they were the recipient of a Christmas tree from Kaleidoscope Farms and ornaments made by CRES students through Operation Evergreen. Maj. Kimberly Spires shared, "We were all shocked and couldn't believe it was a real tree! A group is Soldiers began putting it up right away and our Commander put the homemade star on top! Although we miss our families terribly, especially this time of year, receiving support and even gifts from people back at home means so much!" #HornetStrong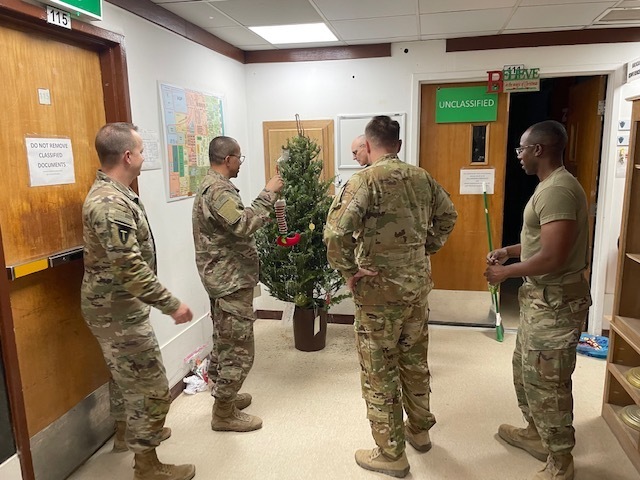 Our staff carolers visited Mount Cory this evening to spread holiday cheer! #HornetStrong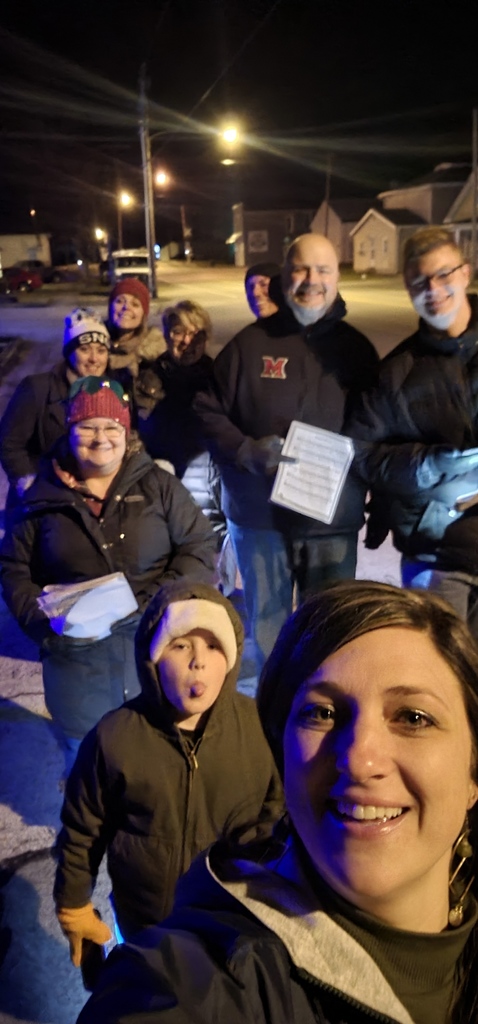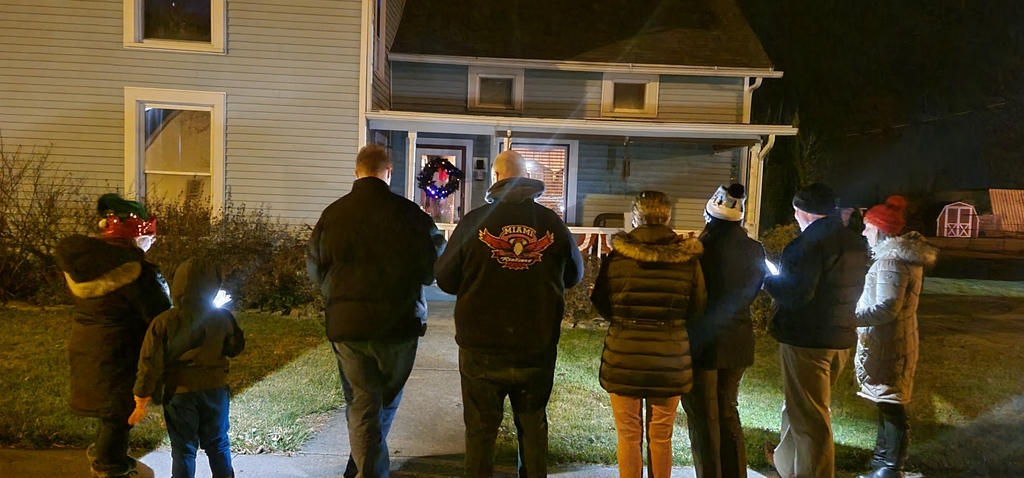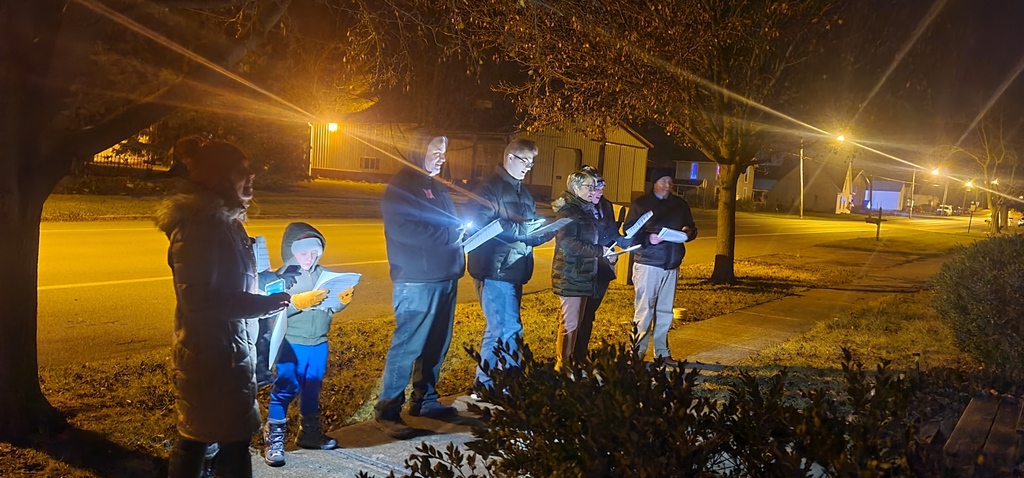 We're bummed that Mrs. Glenn is ill and thus, was unable to direct the choir at last night's concert. We're appreciative that Mrs. Meyer (Mrs. Glenn's mother and retired CRHS choir director) was able to help conduct the performance. When it came time for the traditional "Hallelujah Chorus", during which alumni are invited to sing, it became an unexpected special moment for both alumni and Mrs. Meyer! #HornetStrong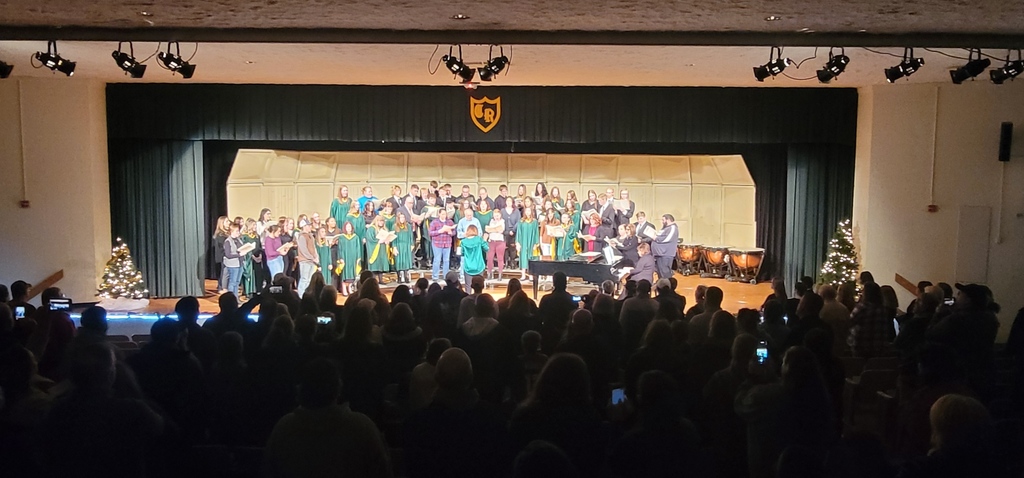 A big thank you to these students, whose group at Mt. Cory United Methodist Church raised over $487 for books to donate to Cory-Rawson's library in memory of Officer Dominic Francis. In addition to books requested by students, titles were selected related to sports nutrition, exercise, and notable athletes. This helpful and meaningful contribution will live on in our library for years to come! #HornetStrong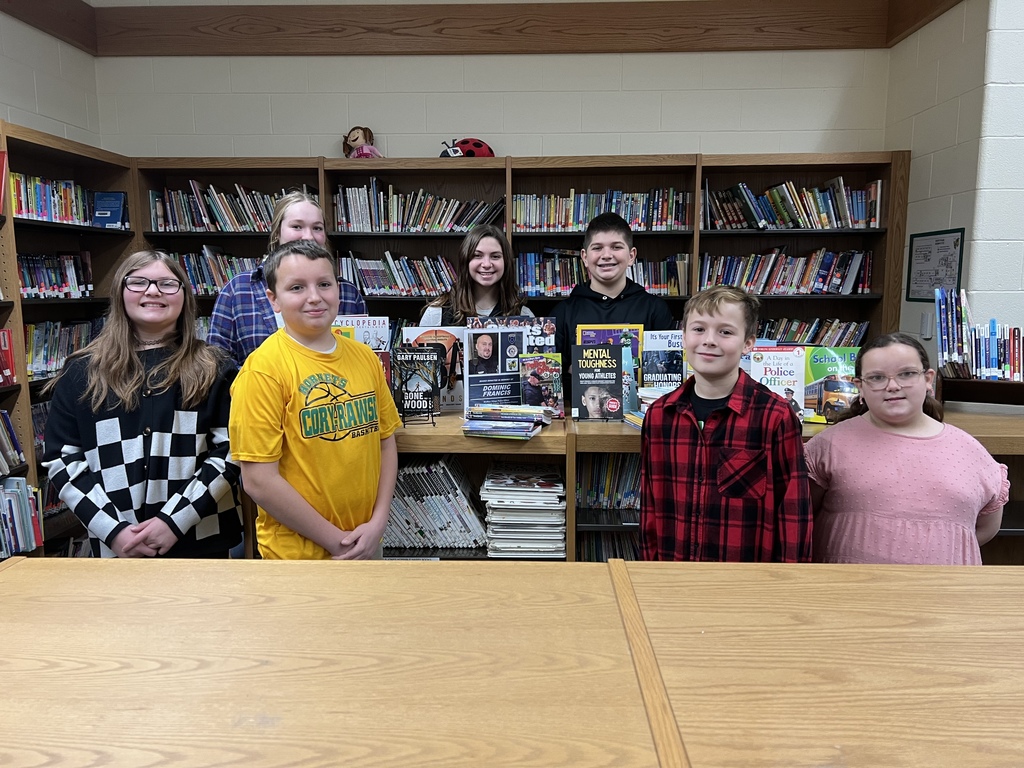 The sweet sound of music filled the auditorium one last time as we wrapped up our final holiday concert this evening with the HS jazz band, concert band, and choir. Congratulations to all on a job well done!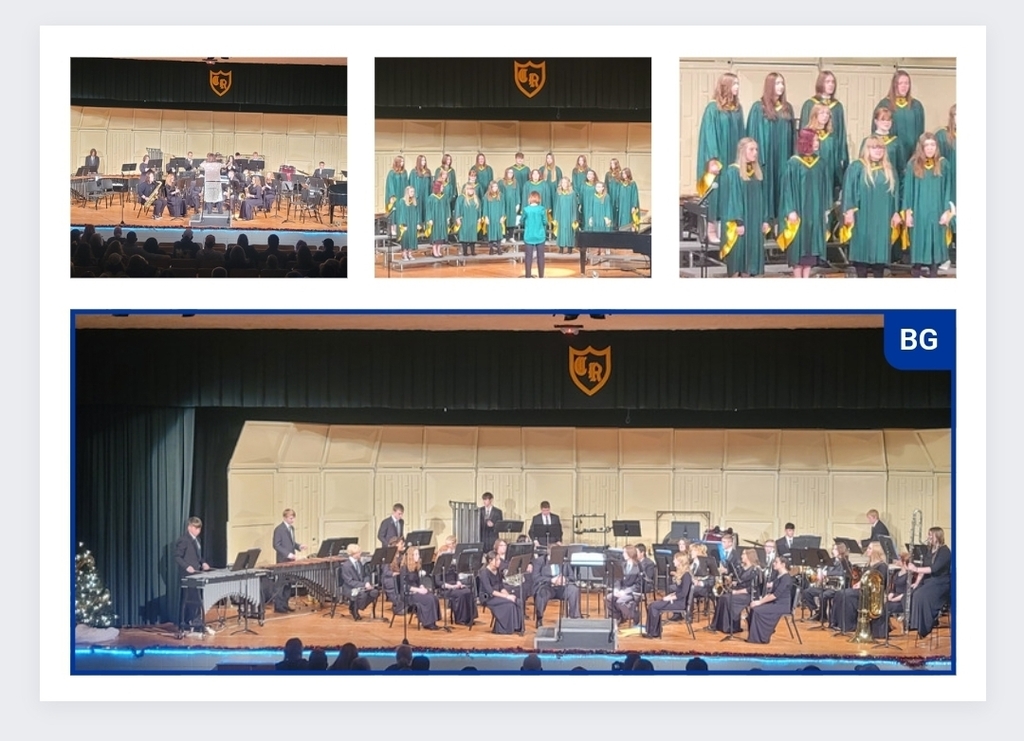 Students in American Literature & Advanced Composition class tried their hand at "speed debating" Monday to practice rhetorical devices. #HornetStrong

We're pleased to have been awarded two special grants totaling $10,000 through the Findlay-Hancock Community Foundation! One is to fund dyslexia professional development for primary grades teachers and the other is to help with maintenance and the creation of an outdoor classroom at The aCRes, our land lab. #HornetStrong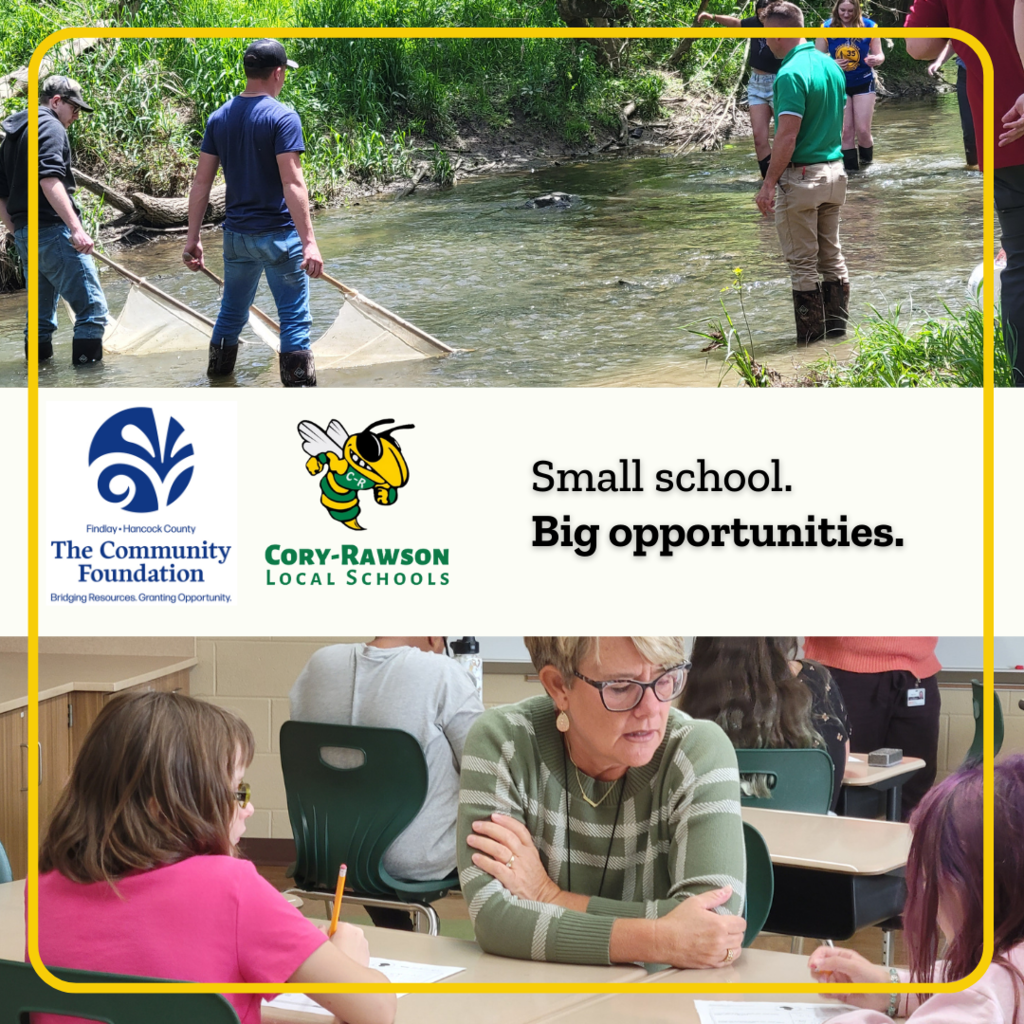 Today, our Robotics II class completed FANUC CERT Handling Tool Operations & Programming certification through Rhodes State College. The Rhodes mobile lab will be at CRHS again tomorrow to explore different agriculture applications. #HornetStrong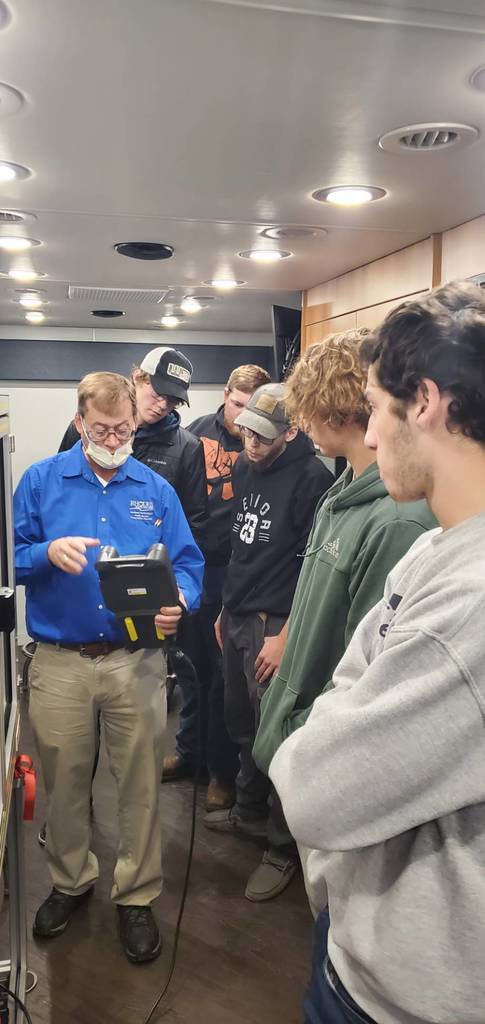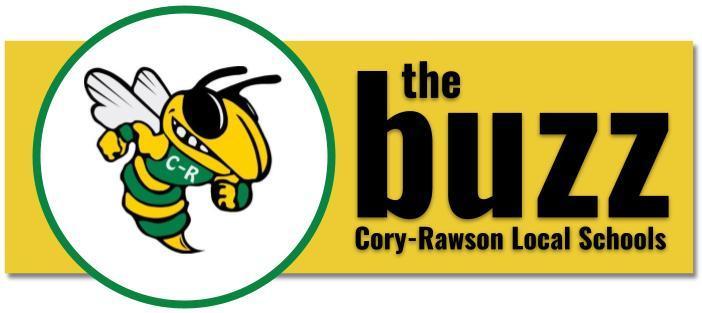 Last week, boxes were delivered to twenty Cory-Rawson families that contained a 20-pound turkey donated by Autokiniton and all the items needed to create a delicious holiday dinner to go along with it as well as additional food items like peanut butter and jelly and hearty soups and stews, which were donated by C-R staff members and students. Families also received a brand-new backpack filled with shampoo, toothpaste and other toiletries donated by Cory-Rawson students for our "Be an Angel Day". #HornetStrong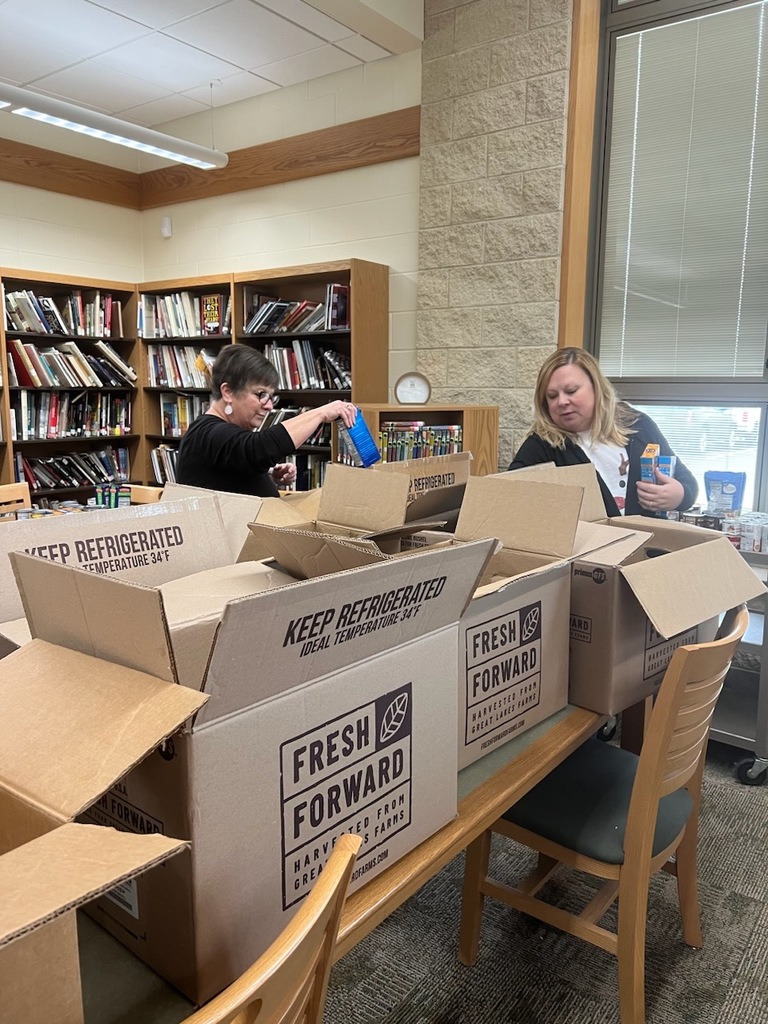 It's been a great week, Hornets! Make it an even better weekend!!! #HornetStrong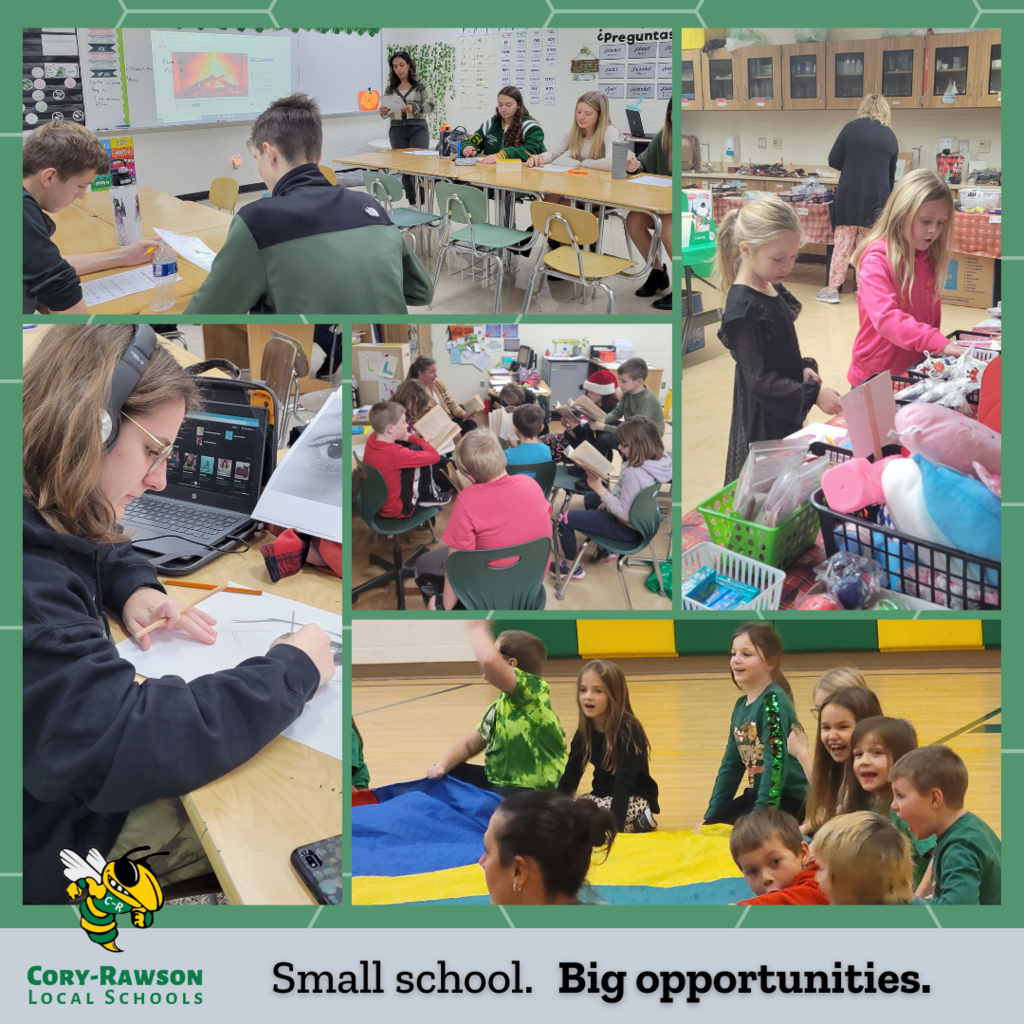 Our Robotics I class puts our drones to the test on "Free Flight Friday". In addition to learning how to pilot the drone, robotics students use programming and coding to control the drones. #HornetStrong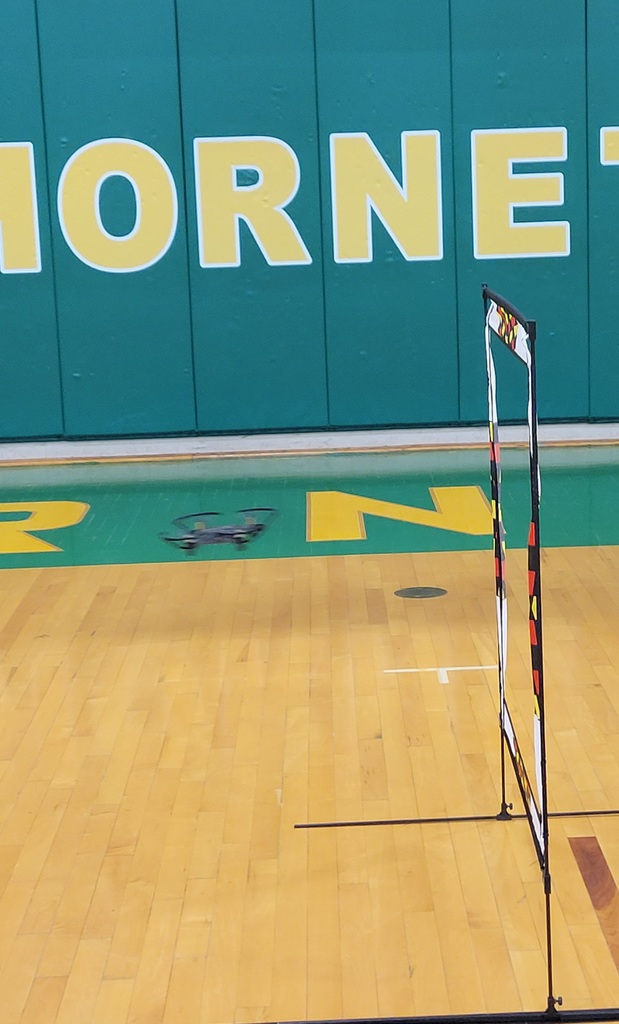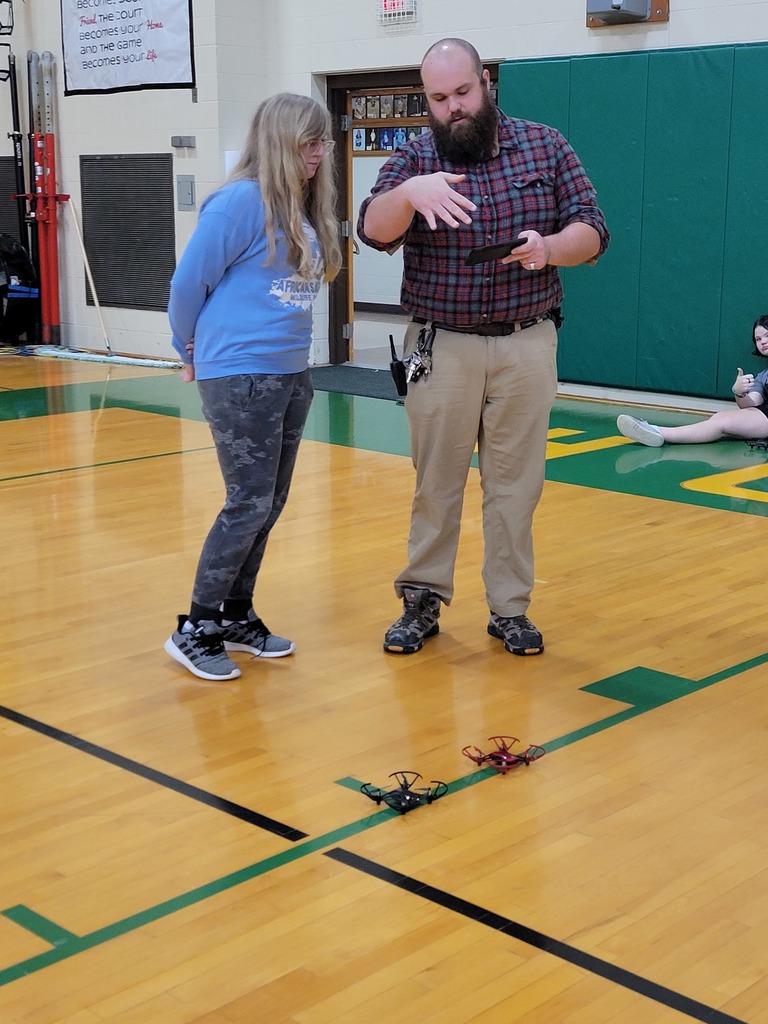 Santa will be visiting the Depot in the Rawson Park this Saturday (12/10/22) from 11:00am to 2:00pm!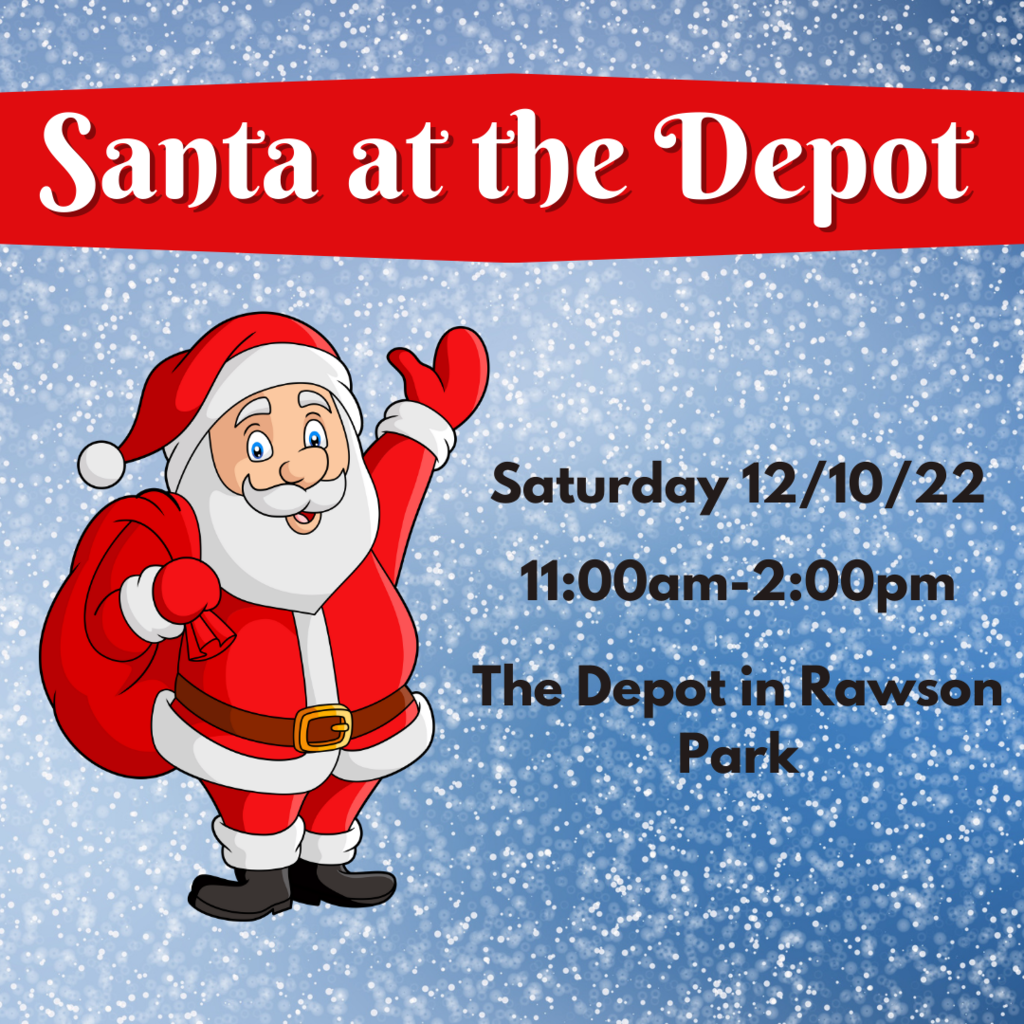 Jenera's Christmas Movie Night is Saturday 12/10/22 at the Community Building at 6:00pm.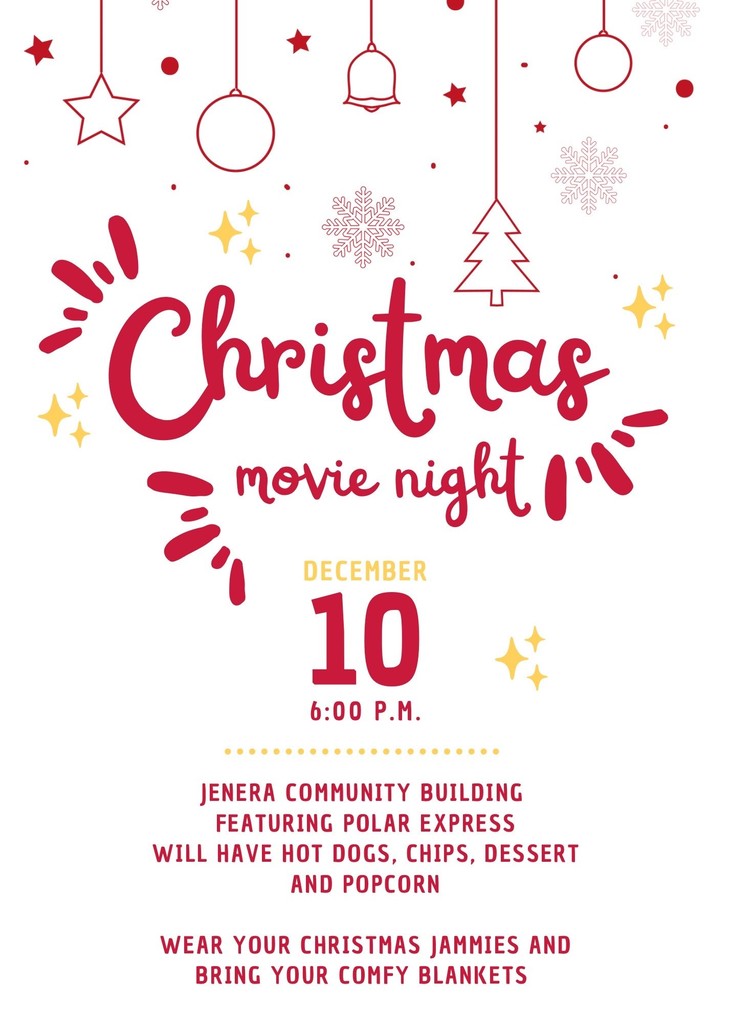 CRHS students interested in health sciences visited the Rhodes State Borra Center in Lima today to experience a world-class health sciences learning environment. We appreciate their hospitality! #HornetStrong