Brace yourselves, sixth grade parents and guardians. Mrs. Gerten and Mrs. Barnhart met with incoming seventh graders today to discuss class schedules and offerings! #HornetStrong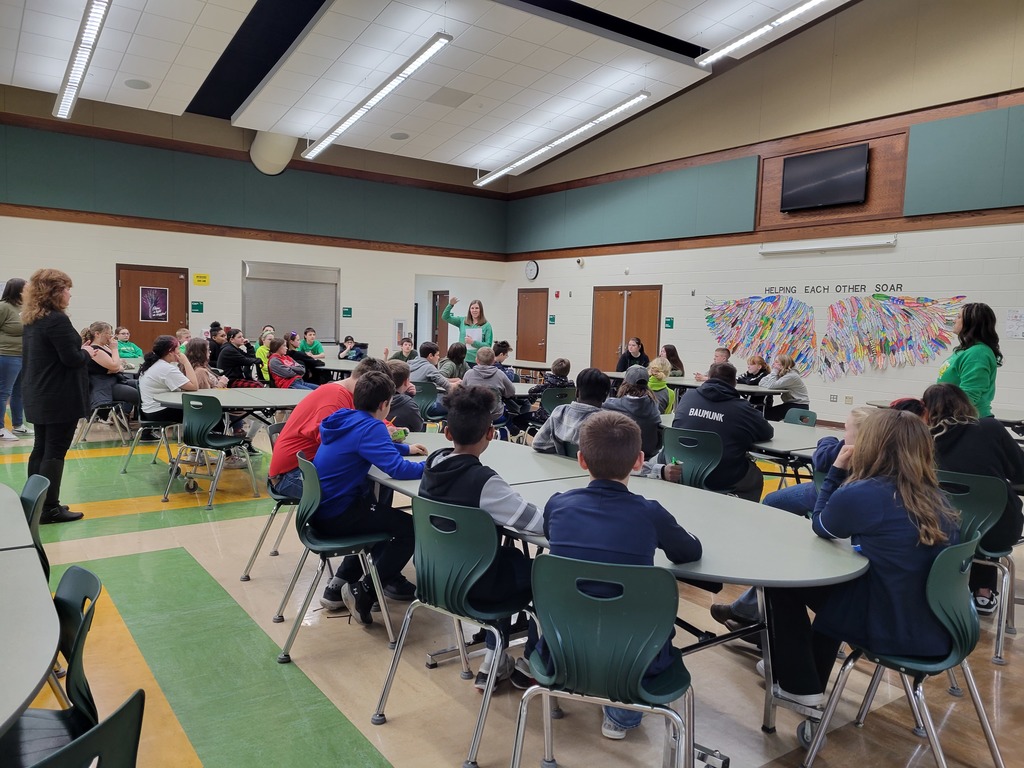 We're LUCKY to be Hornets! Happy St. Patrick's Day! #HornetStrong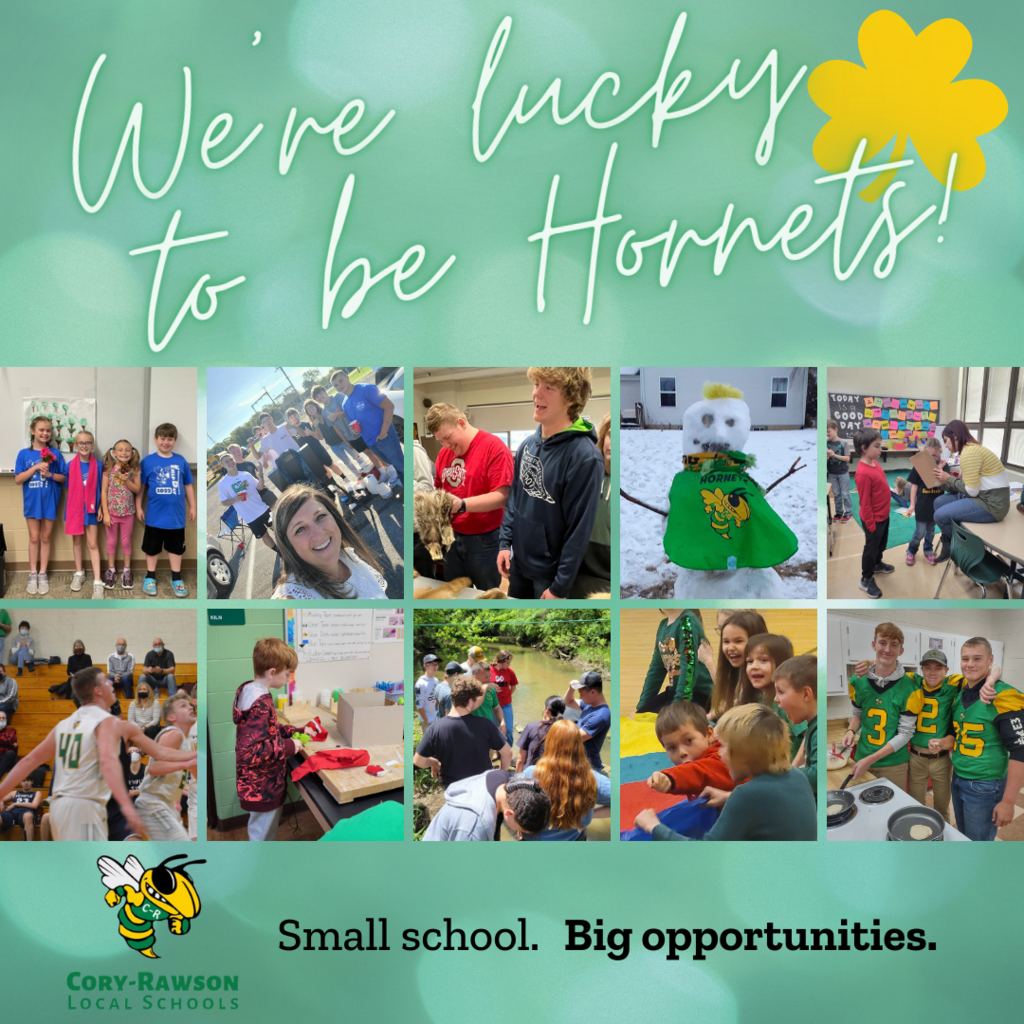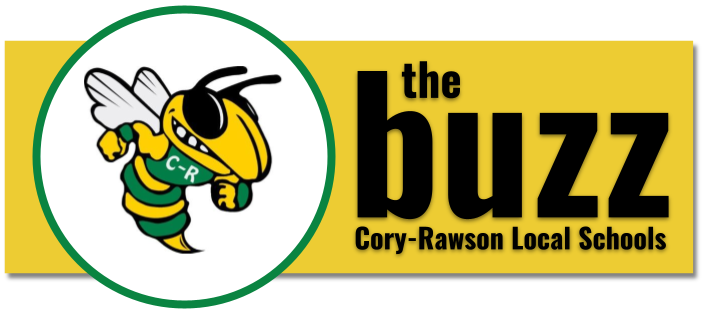 Thank-you to Grob for hosting some of our sophomores and juniors interested in learning more about your company and apprenticeships. We appreciate all of the partners who help us prepare our students for their futures! #HornetStrong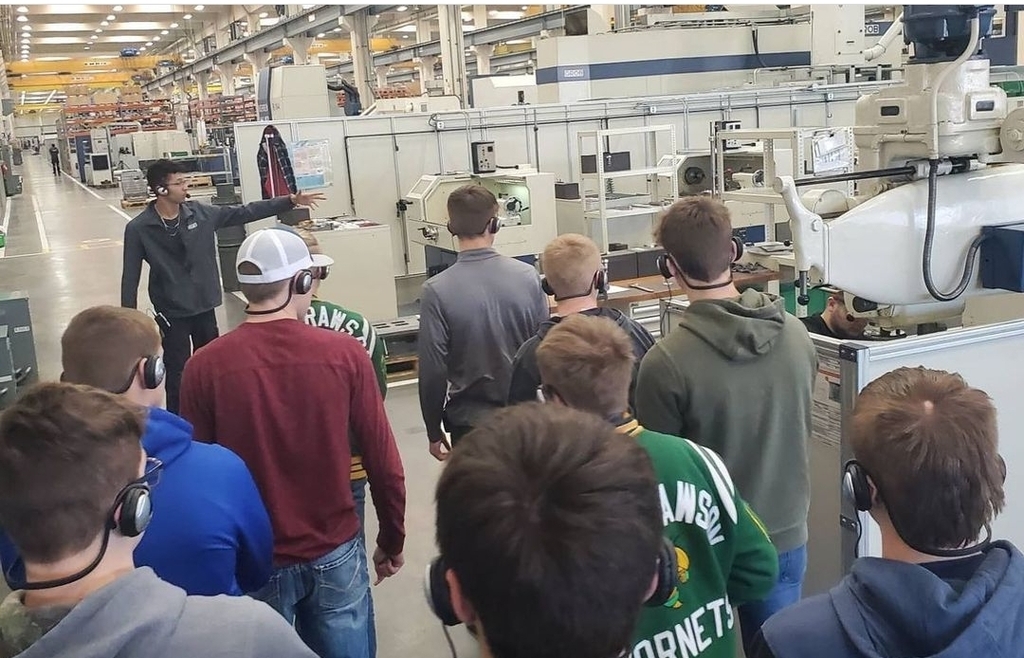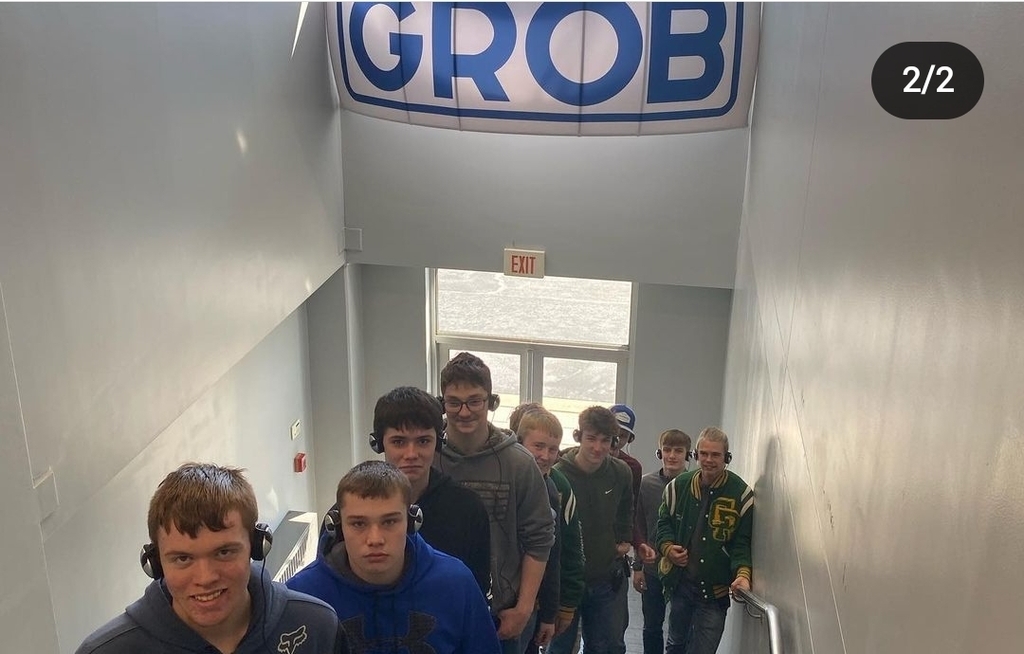 We continue celebrating the elementary building's 10th anniversary with pictures of the construction, move-in and a good-bye to the Rawson building. #HornetStrong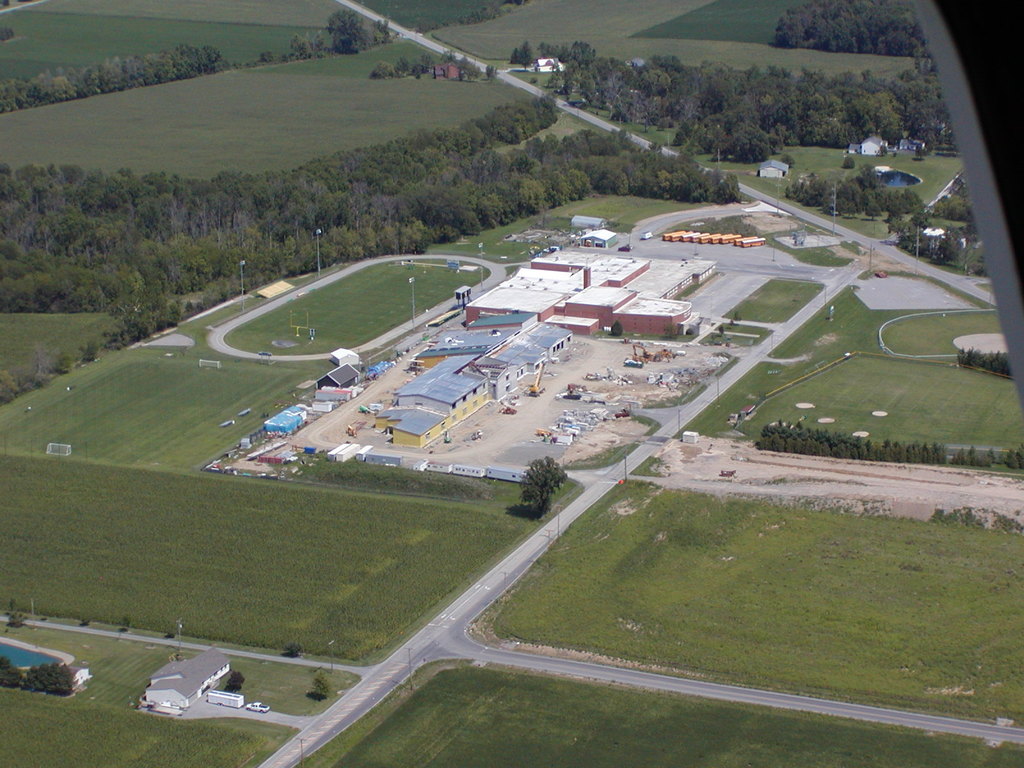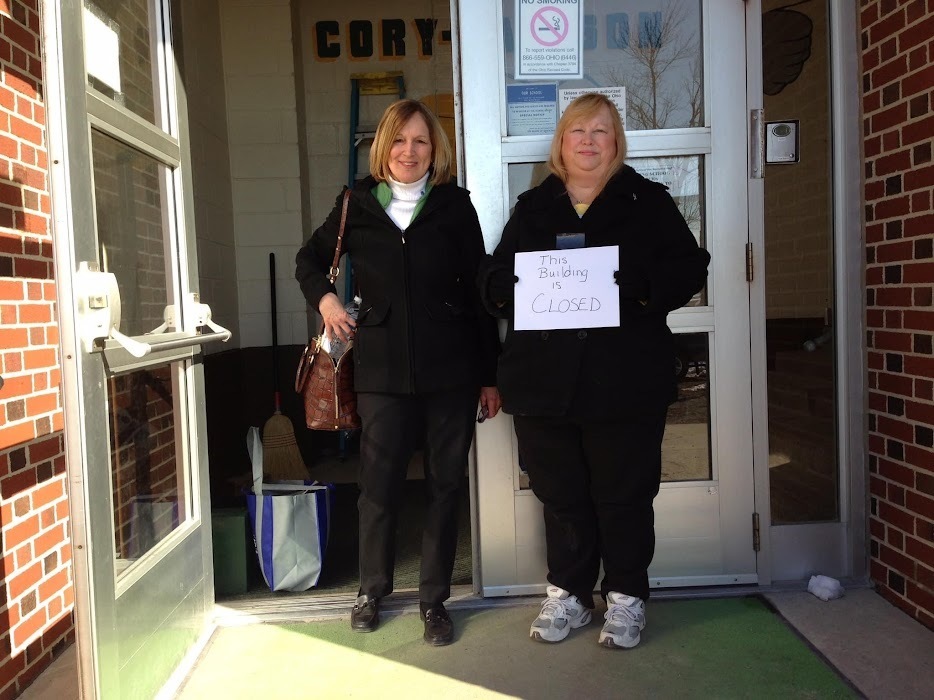 Today was an extra-special day for kindergartener Justin. He was the recipient of EnChroma glasses from Findlay Kiwanis Club to help correct colorblindness! All of your friemds and teachers at Cory-Rawson are so excited for you! Thank-you Findlay Kiwanis!!! #HornetStrong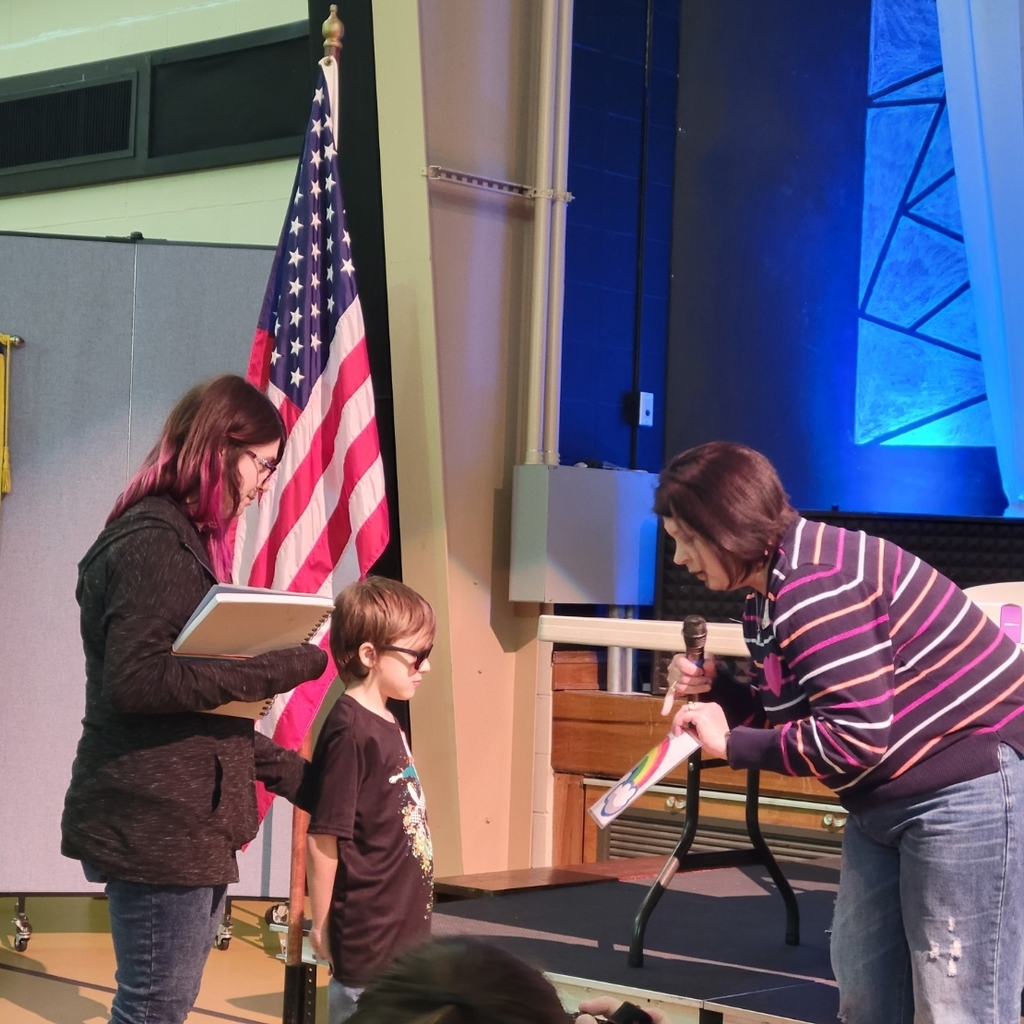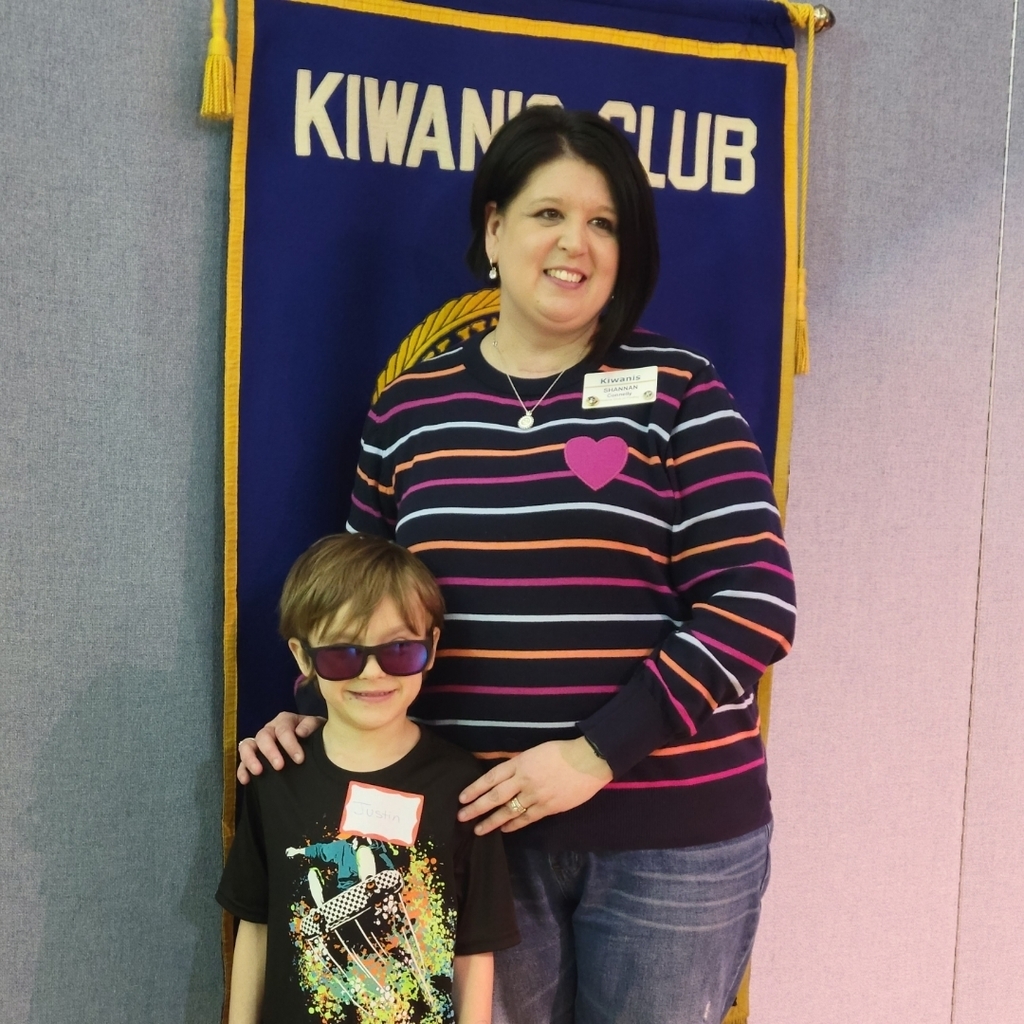 Happiness is... The upcoming production of You're a Good Man, Charlie Brown at Cory-Rawson! Shows are Friday 3/24 and Saturday 3/25 at 7pm in the auditorium. Tickets can be purchased at the CRHS office ($10 adults, $6 students) and are all general admission. #HornetStrong

We held a special birthday celebration today including CRHS students returning to their classrooms from 2013 and special cupcakes at lunch. Thanks to Mrs. Warren, our food service staff, and the yearbook staff for making today possible! #HornetStrong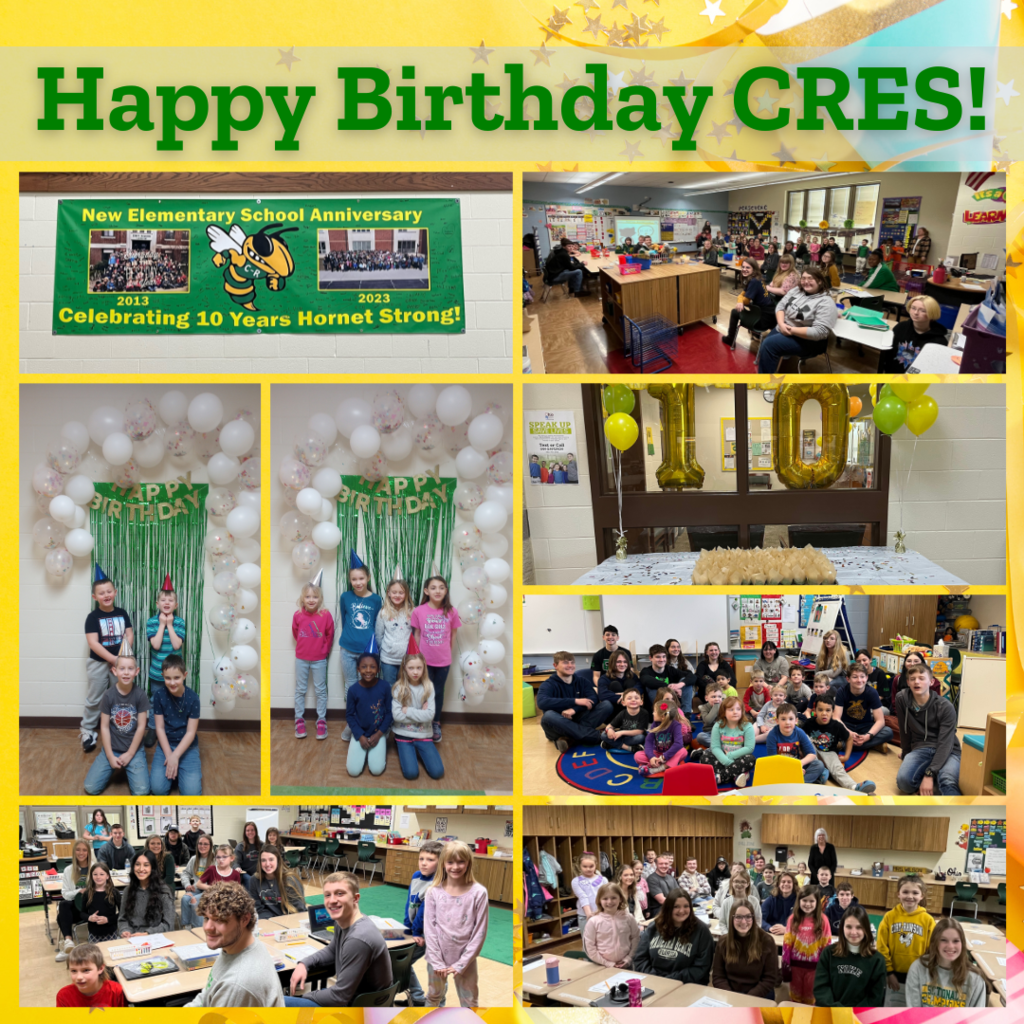 We continue celebrating the elementary building's 10th anniversary with pictures of the groundbreaking and early construction. #HornetStrong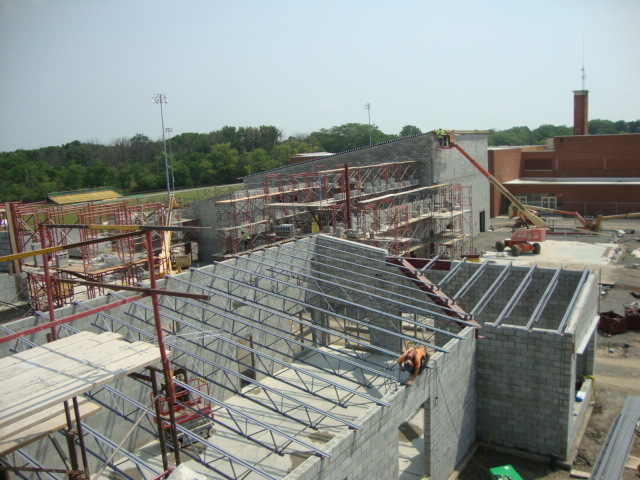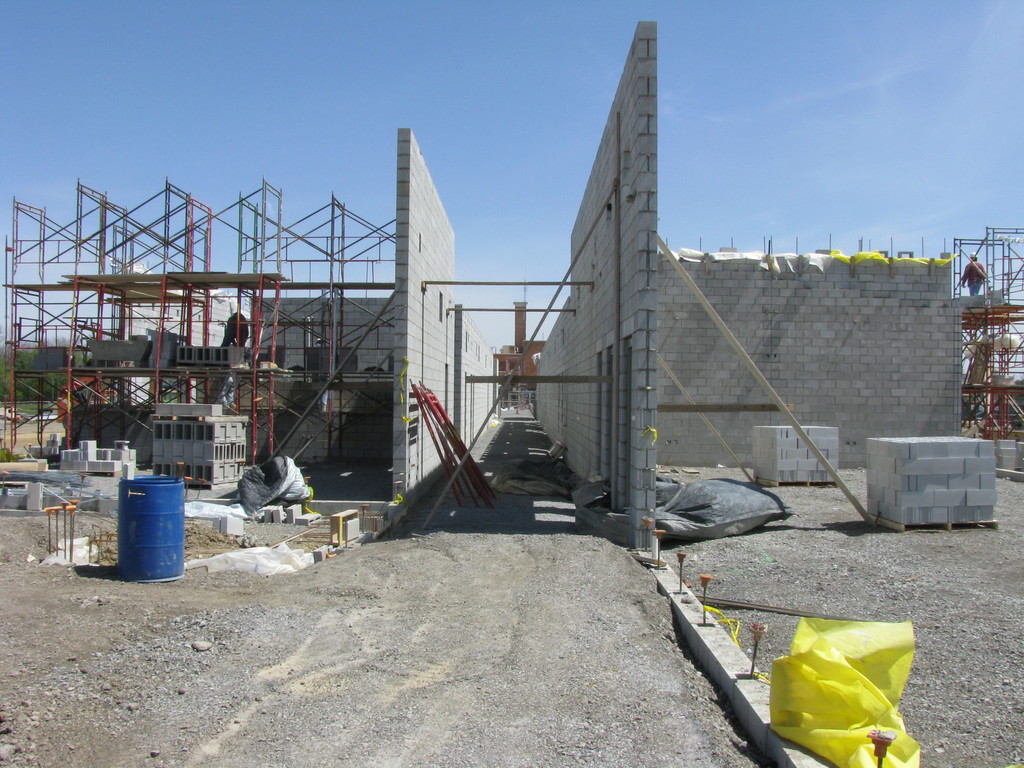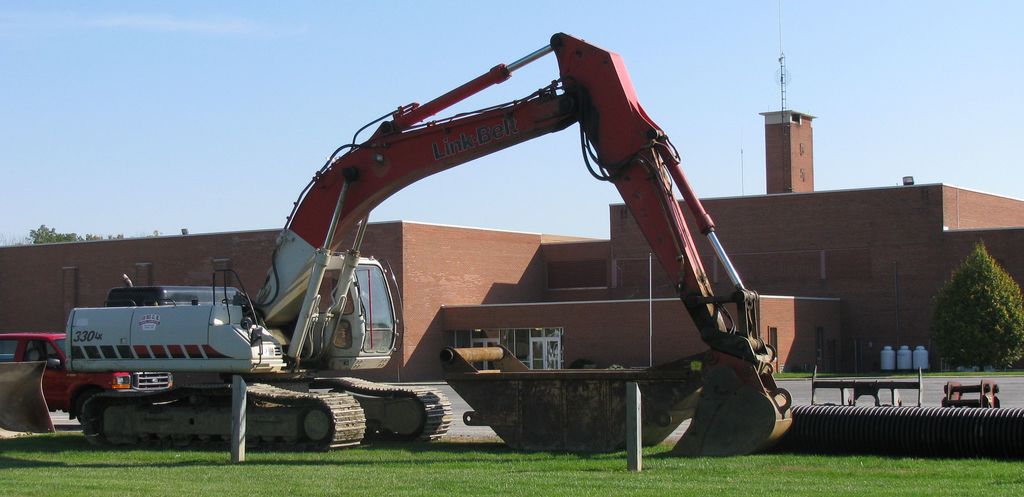 This morning, bus 8 will be approximately 30 min late

Kindergarten screening is around the corner! We're excited to meet the Cory-Rawson Class of 2036!!! Kindergarten screening will take place Wednesday, March 22, 2023 for children 5 years-old on or before 8/1/23. To learn more and register, go to:
https://forms.gle/3JtCs2A4zXLJGgsi8
#HornetStrong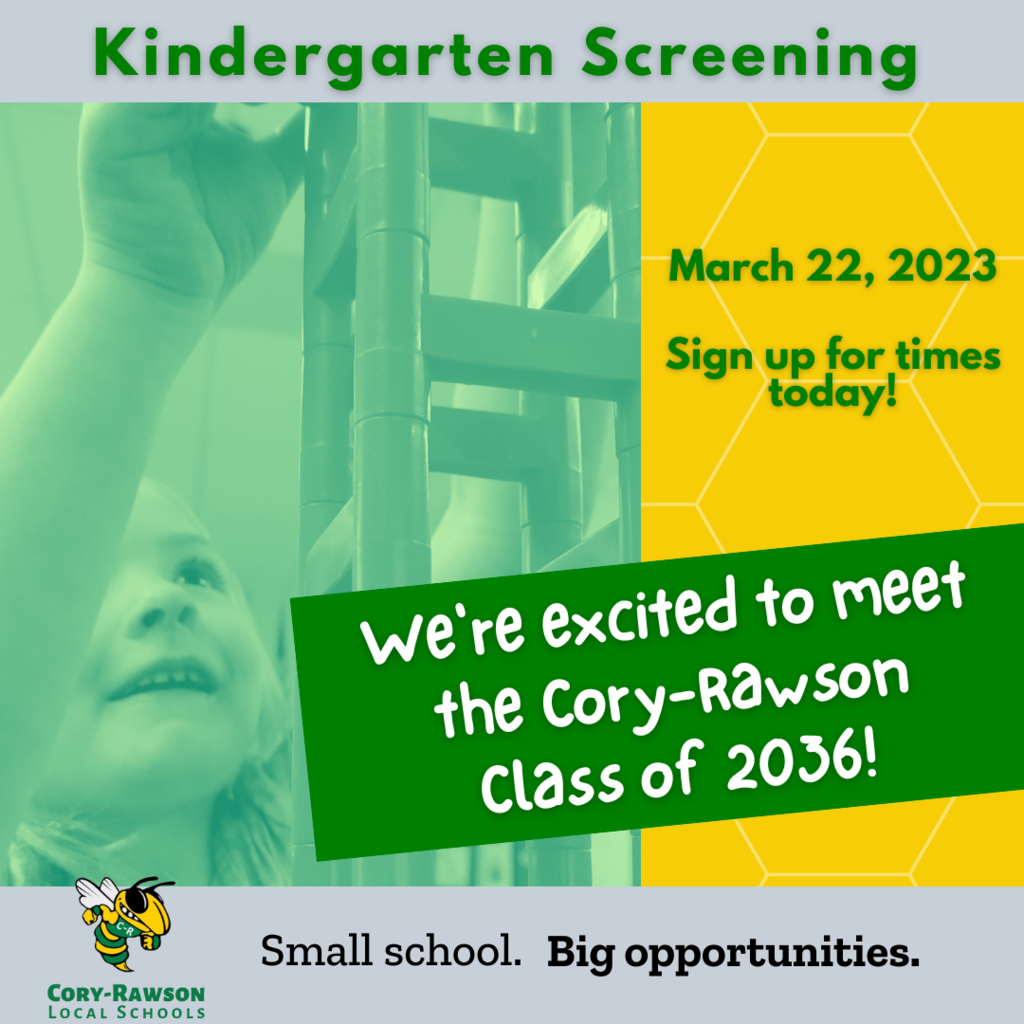 We moved into the new elementary building in March 2013. We are celebrating its 10 year birthday this next week! Thanks to our community for investing in this amazing facility. #HornetStrong

It's been a GREAT week at Cory-Rawson! Make it an amazing weekend, Hornets! #HornetStrong

Family Literacy Night is hopping! We've had a record number of RSVPs! Thanks to our staff for their efforts and to FFA members for assisting with games tonight! #HornetStrong

This week, we celebrate School Social Worker week! Thank-you Mrs. Price for all you do!!! #HornetStrong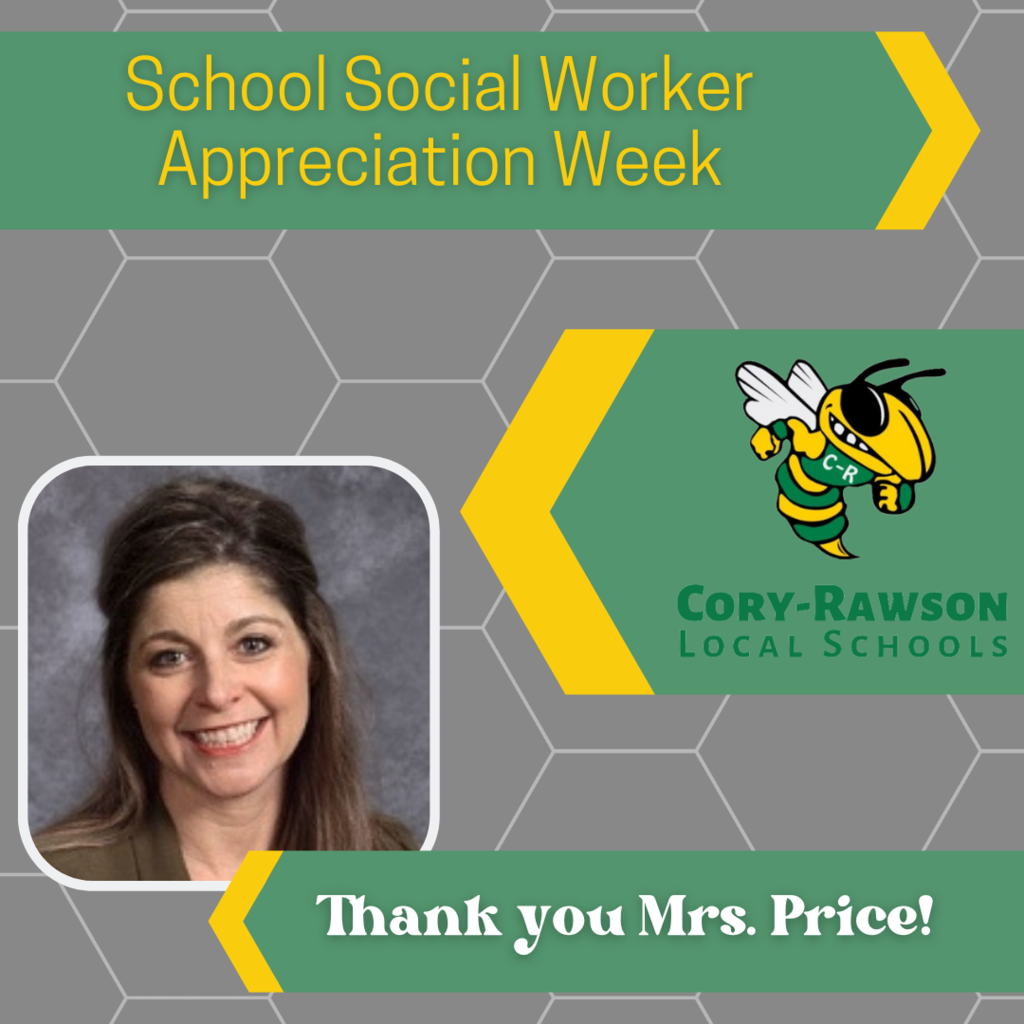 Right to Read Week kicked off with a number of guest readers in our classrooms, including these three cow pokes! CRES families are invited to Literacy Night this Wednesday 3/8/23. Pizza, chips, cookies and a beverage will be provided to those who RSVP. RSVP to Jenni Wilson (
wilson@cory-rawson.org
). The Hancock County Public Library will provide games and have a library card sign up and our book fair will be open. Join us!!! #HornetStrong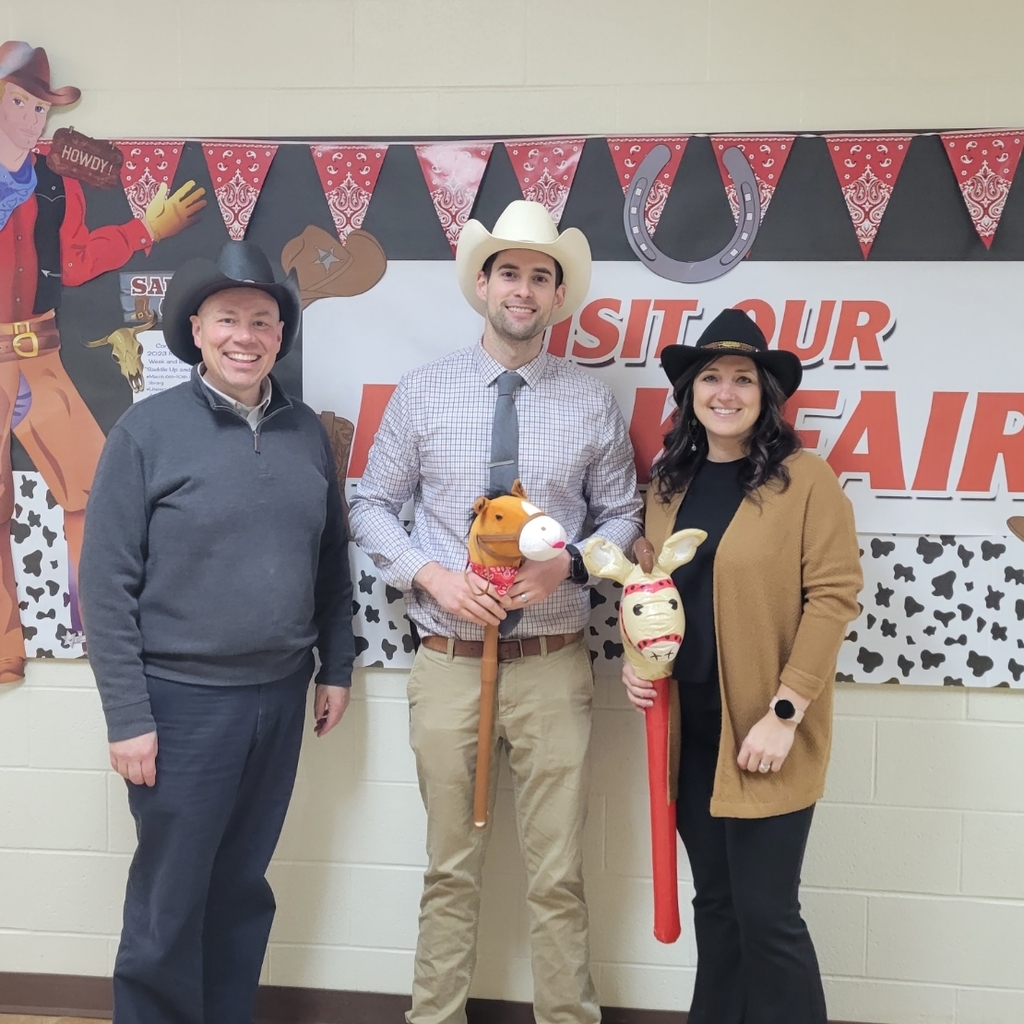 Junior high quiz bowl is in full action tonight, hosting the county schools. #HornetStrong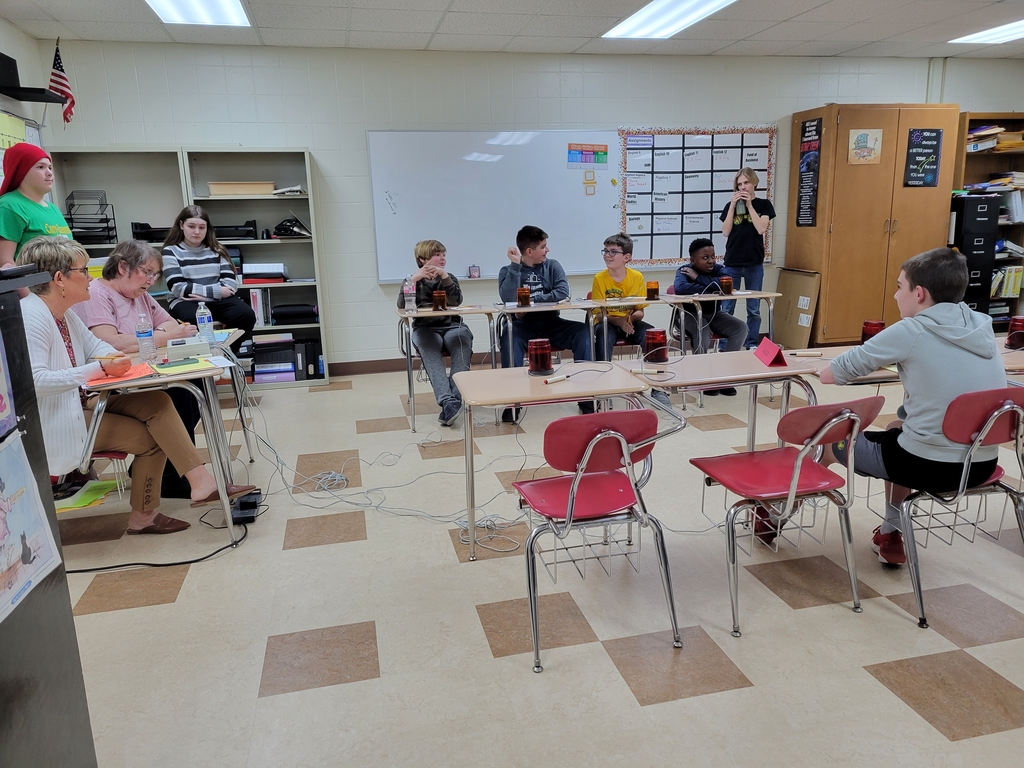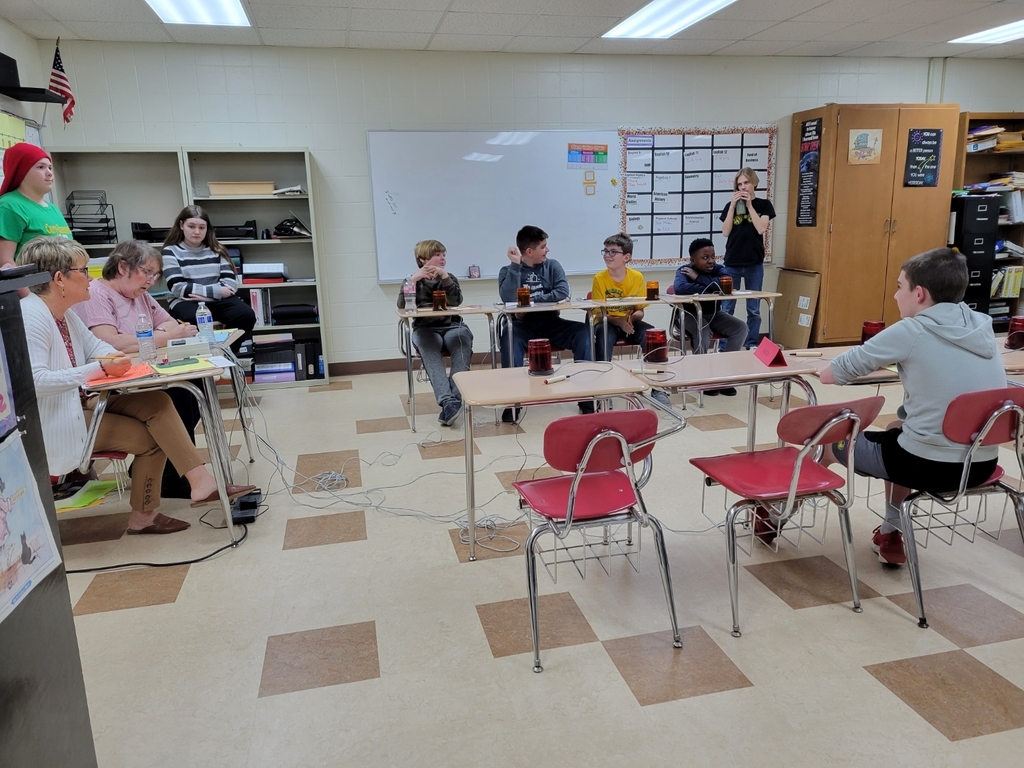 CRHS seniors are helping the Easter bunny again this year. Interested in an Easter morning surprise? Check this out...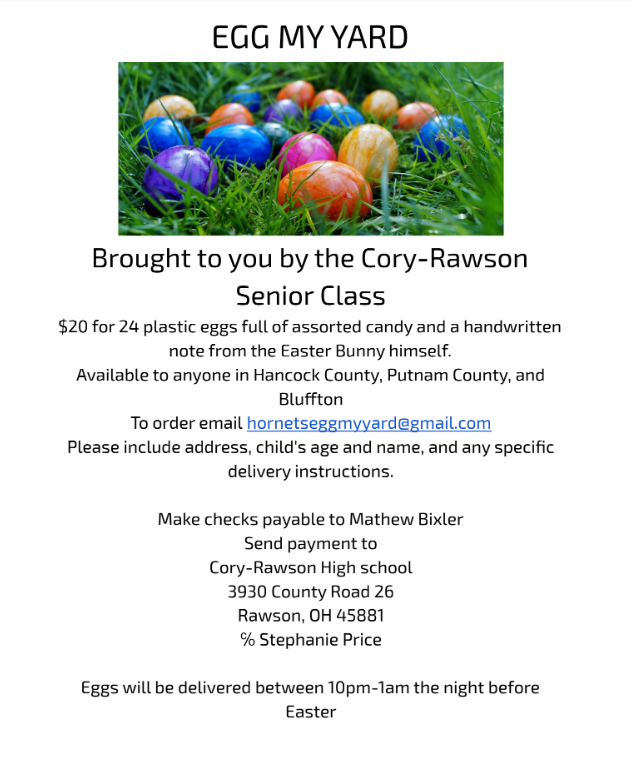 Cory-Rawson High School seeks a #rockstar math and STEM teacher for grades 7-12 to begin the 2023-2024 school year. For more information, go to
https://5il.co/1q4q8
#HornetStrong