Great musicmaking tonight at Cory-Rawson by our high school Jazz Band, Concert Band, and Chorale! Always sing your song! #HornetStrong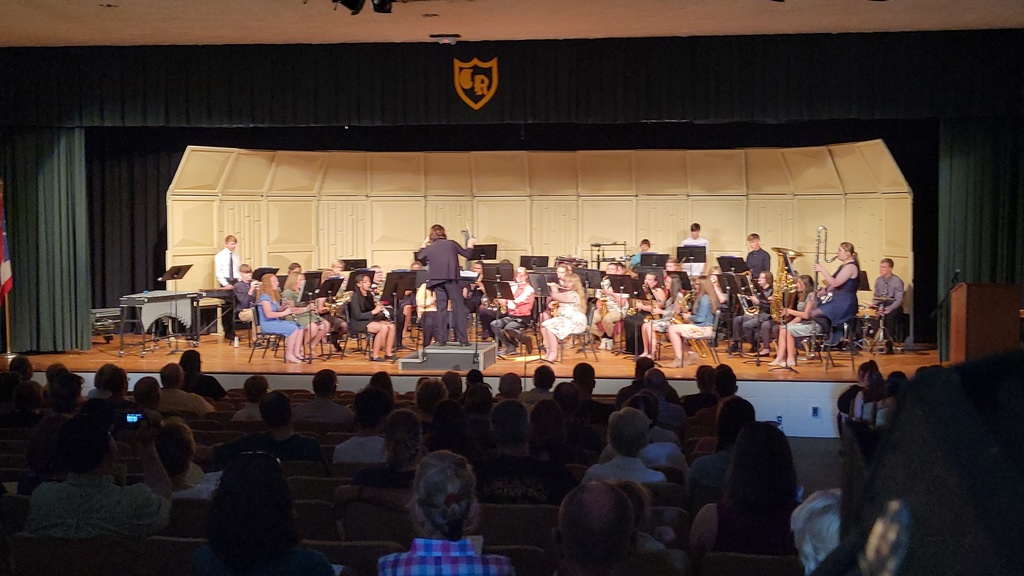 Congratulations to Jacob Warnimont for being named Millstream's Student of the Year! Along with this honor, Jacob received several scholarships and awards including the March 2022 Rotary Student of the Month, Jerry and Carolyn Droll Memorial Scholarship, Nathan C. Wilson Trade and Industrial Technology Memorial Scholarship and was also named Welding Student of the Year. Congratulations Jacob! #HornetStrong
Today at the Millstream Senior Passport Ceremony, Allison Garmatter was named Cosmetology Student of the Year! Congratulations Alli! #HornetStrong

Reminder: Please turn in SOS order forms for your Hornet "Take and make painting project" by Friday. Proceeds go towards 2022-23 CRES school supplies!

We worked hard and we played hard! A great parking lot party to wrap up Community Day this afternoon!!! #HornetStrong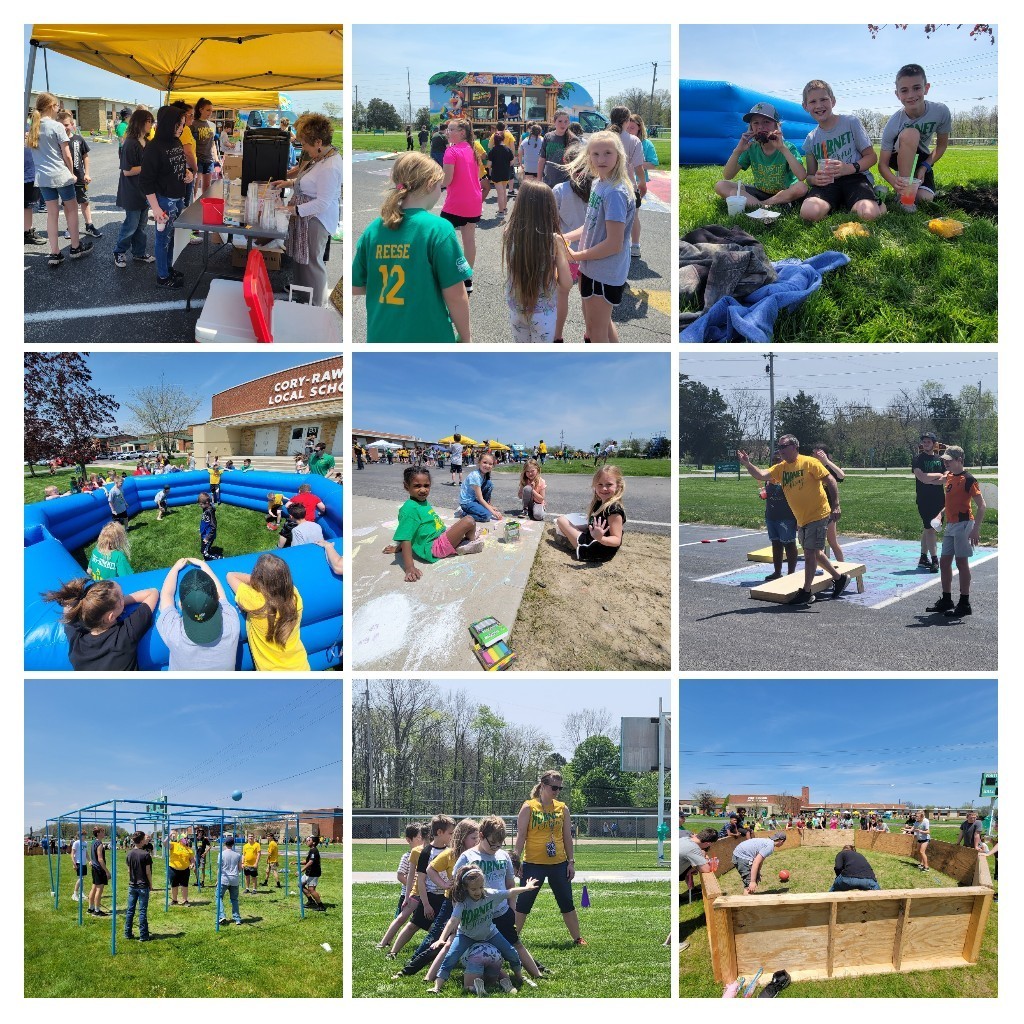 Community Day reinforces the idea that we not only learn for ourselves, but also to serve our community. Service learning and student leadership in action across our school campus and all three villages this morning. A GREAT day to be a Hornet! #HornetStrong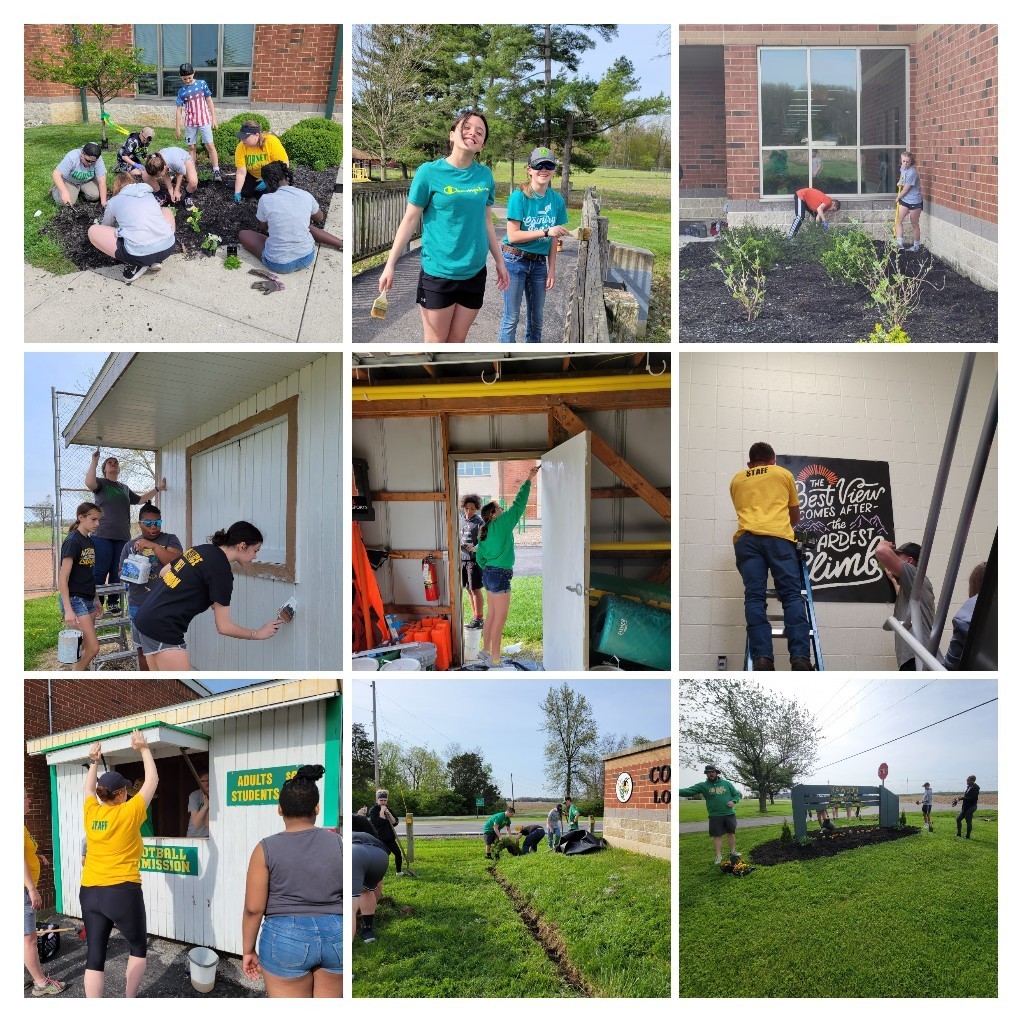 A terrific show at tonight's Cabaret!!! #HornetStrong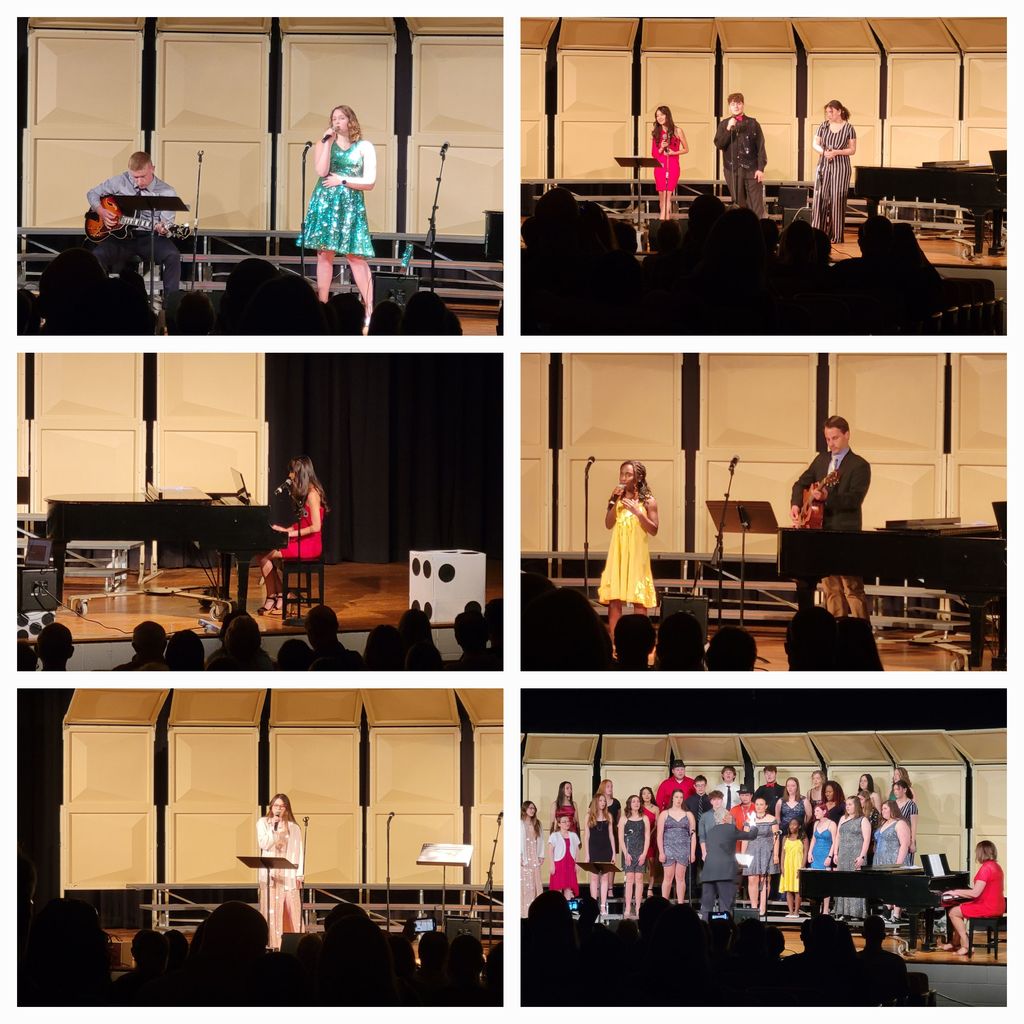 What a great day to enjoy then to go fishing!! After filleting fish, Mr. Parkins and his Environmental Science class put the things they learned to the test. Had a great time!!!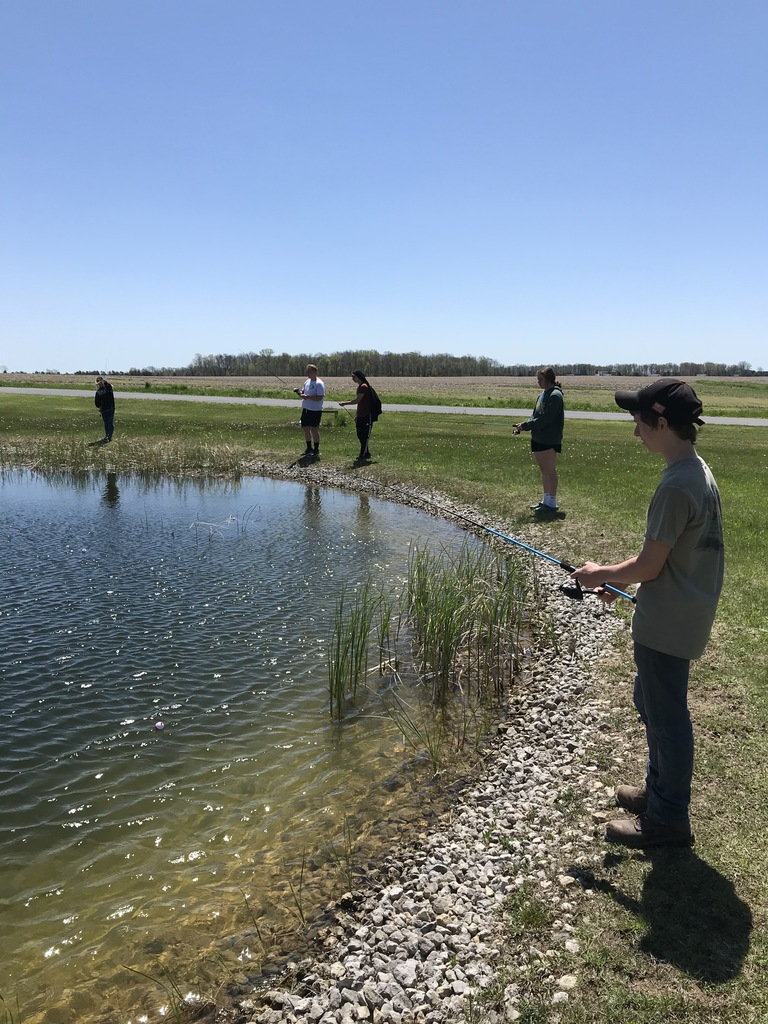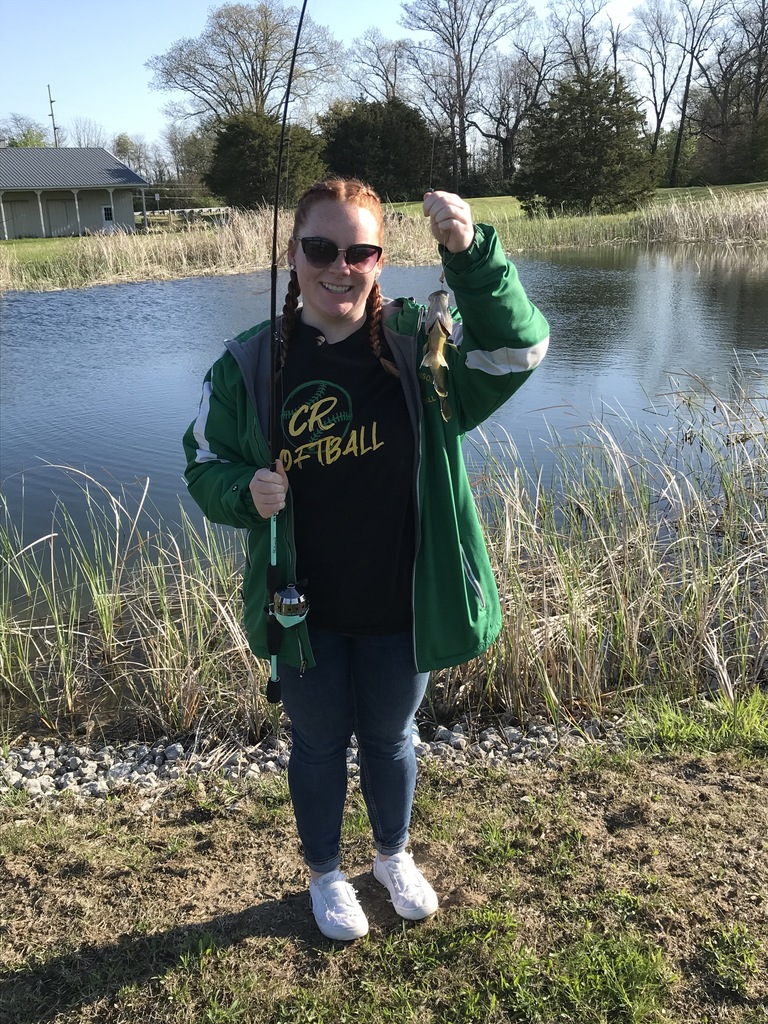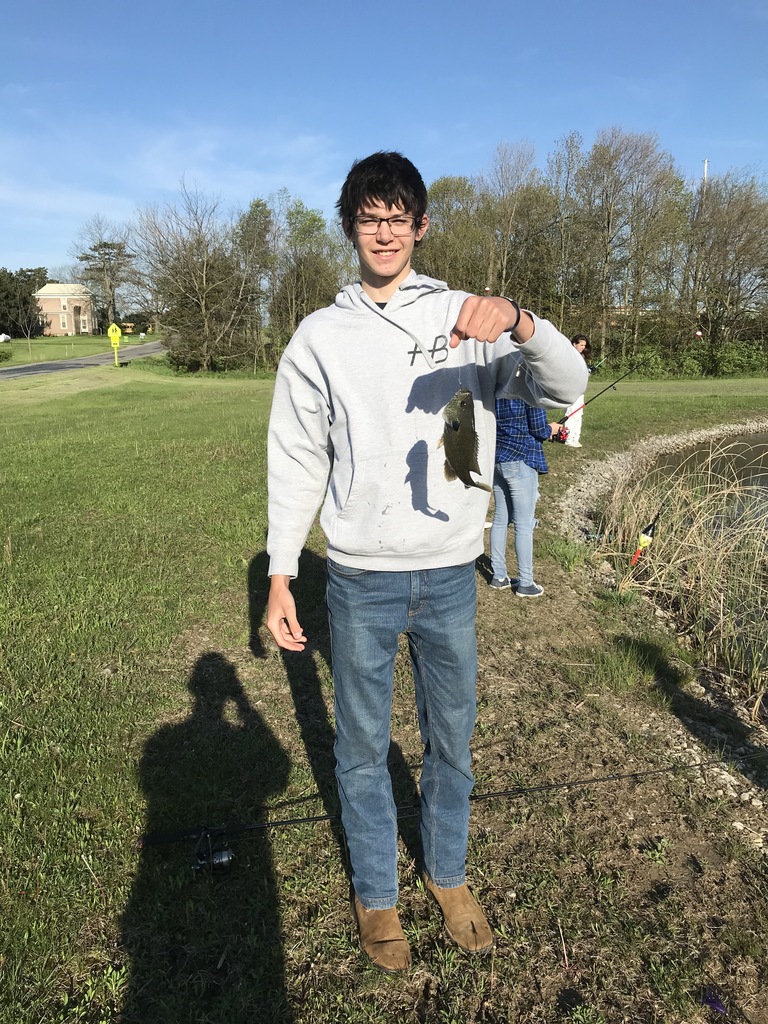 TONIGHT! Join our HS student-musicians for Cabaret. Prior to the 7:30pm showtime, the art show will be open at 6:30pm. #HornetStrong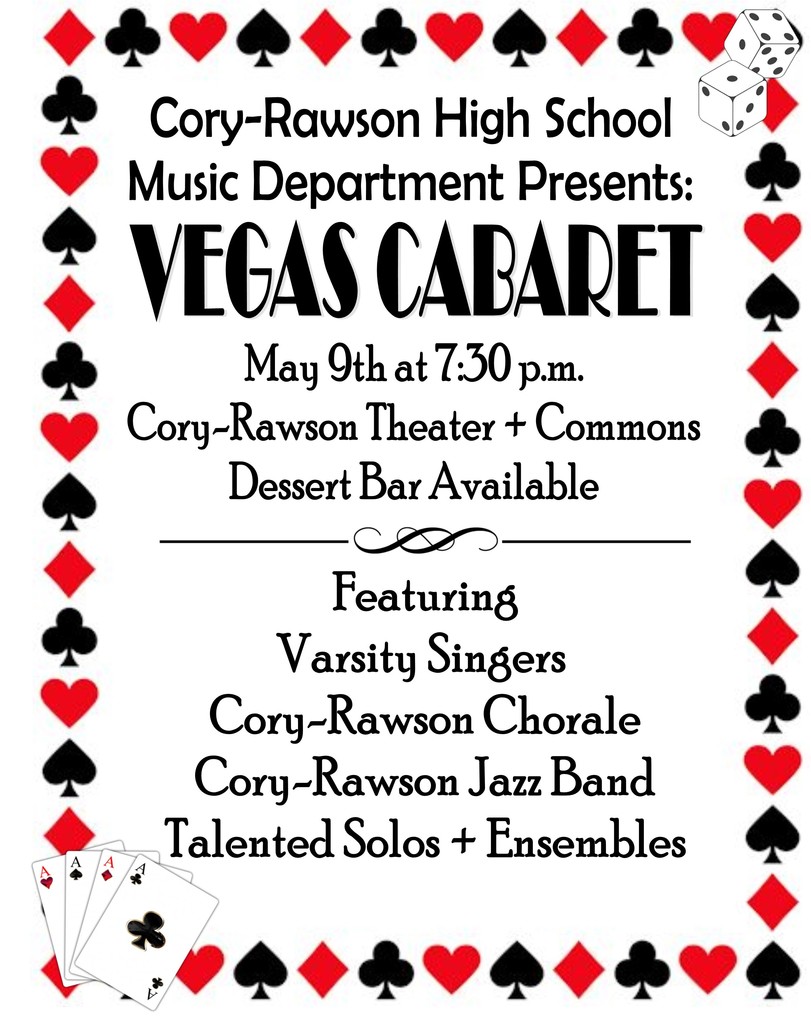 Happy Mother's Day to all of our Hornet moms!!! #HornetStrong

The Art Show is hopping! Be sure to stop in to see amazing artwork from our PK-12 students in addition to facepainting, crafts, robotics, and tech club demonstrations! Open until 6:00pm today. #HornetStrong

Members of the CRHS FFA chapter connected with other student-leaders from across Ohio at state convention this week. #HornetStrong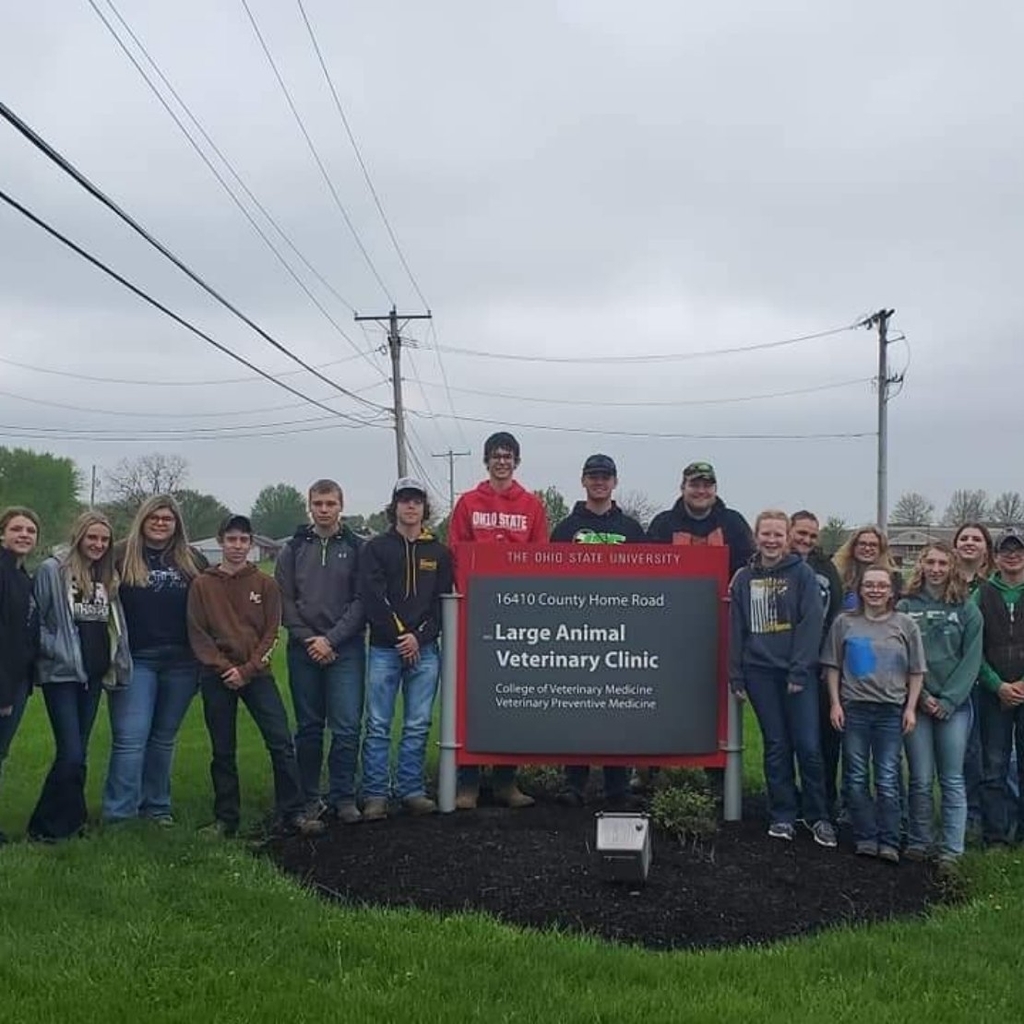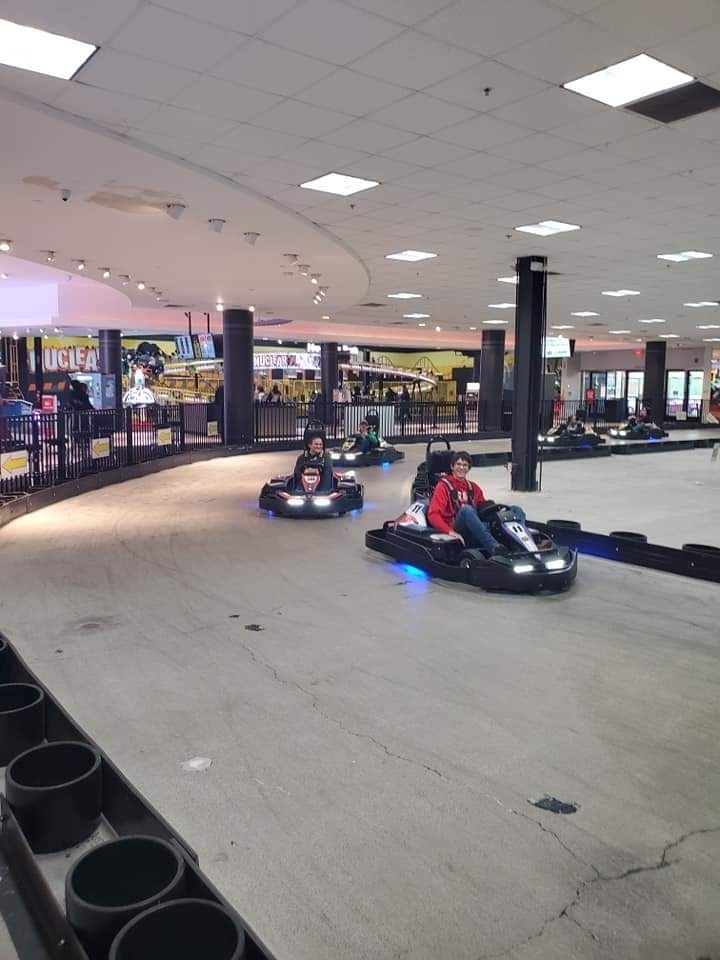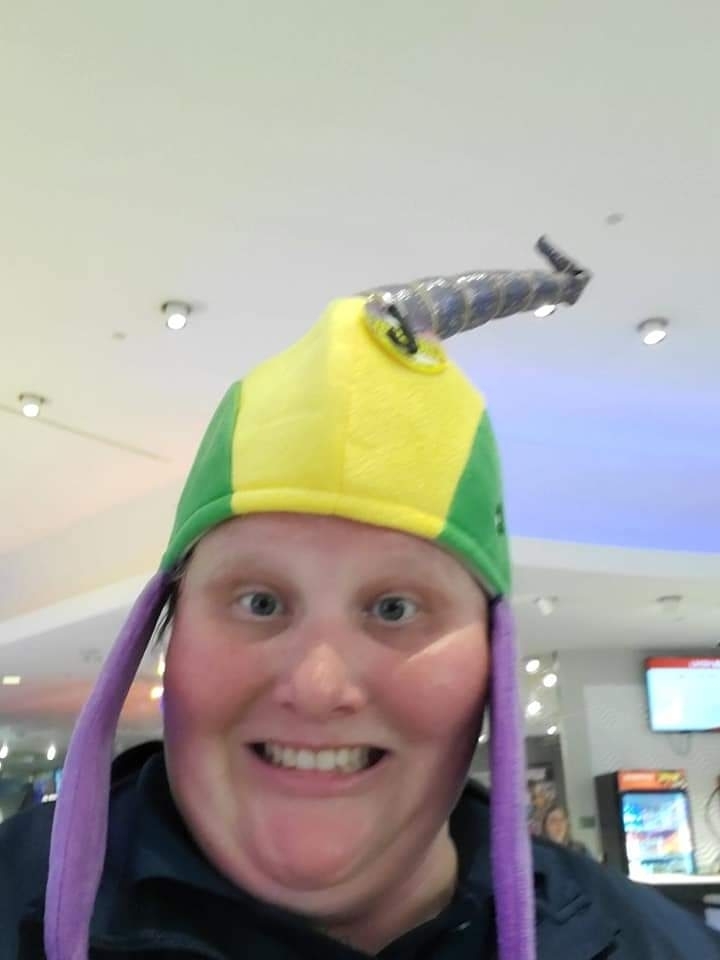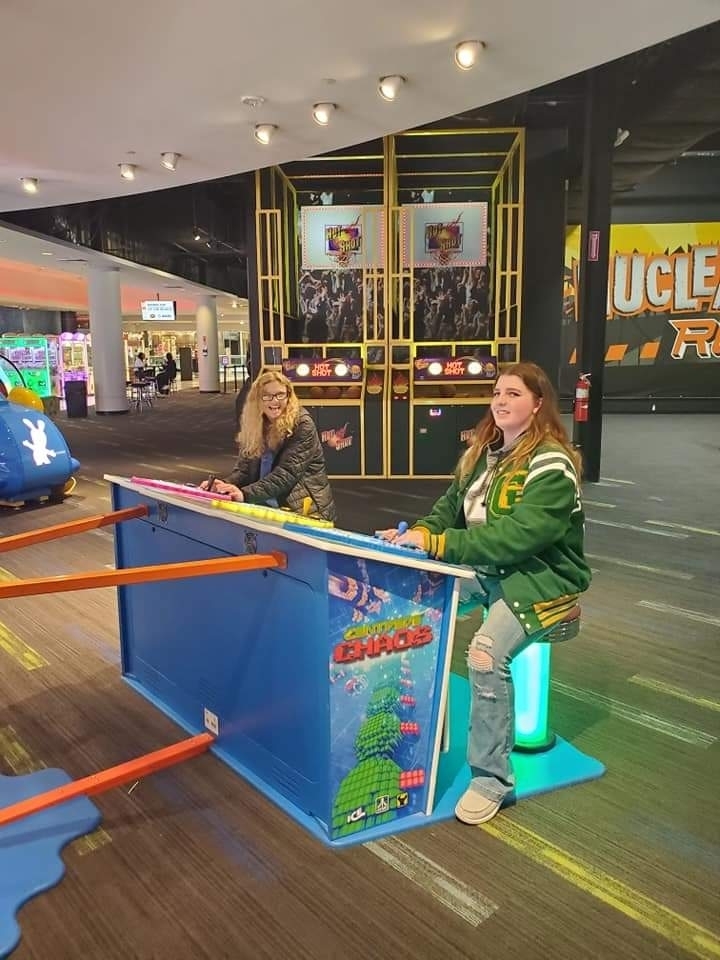 Join us for the Cory-Rawson Art Show featuring artwork by students in grades PK-12, free face painting and crafts, CRHS tech club demonstrations and robotics, and the Busy Bee Bakery! Saturday 5/7/22 1-6pm in the Abbey Gymnasium and HS Commons. #HornetStrong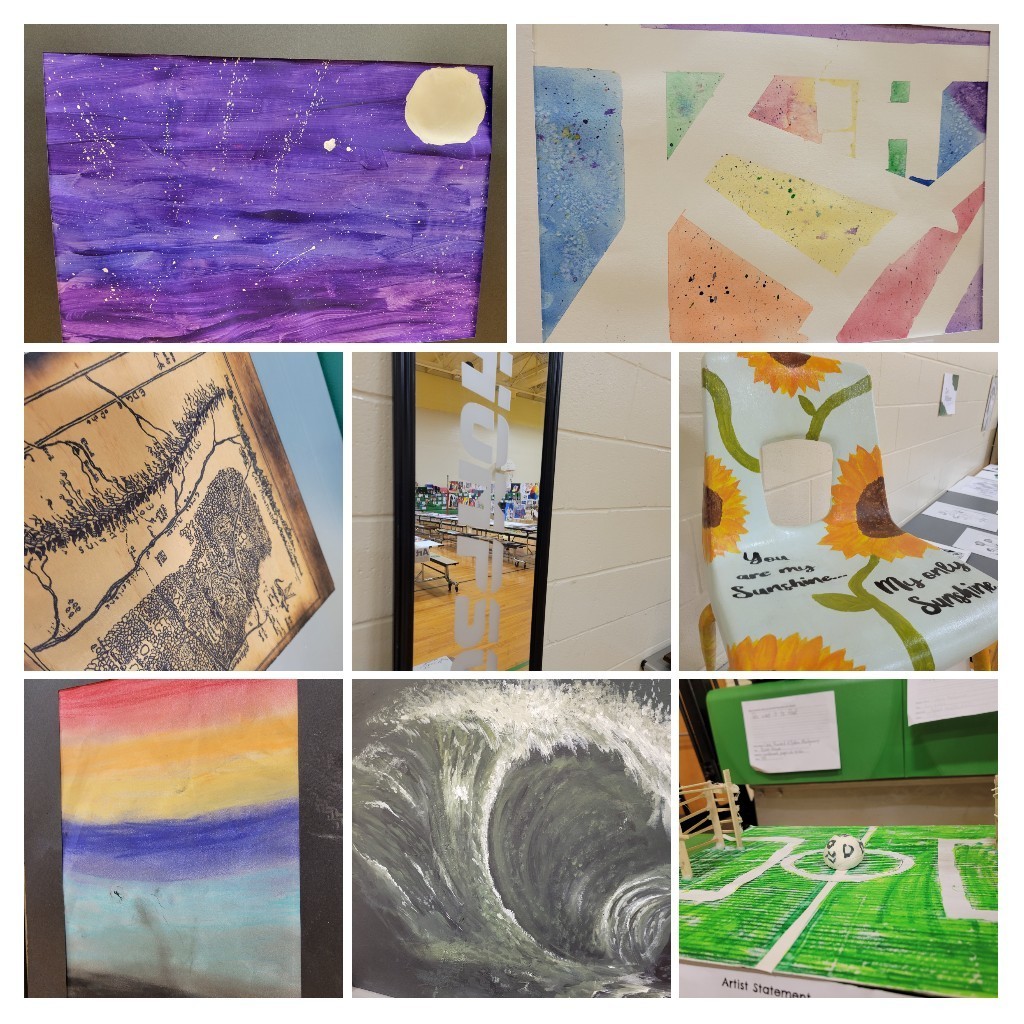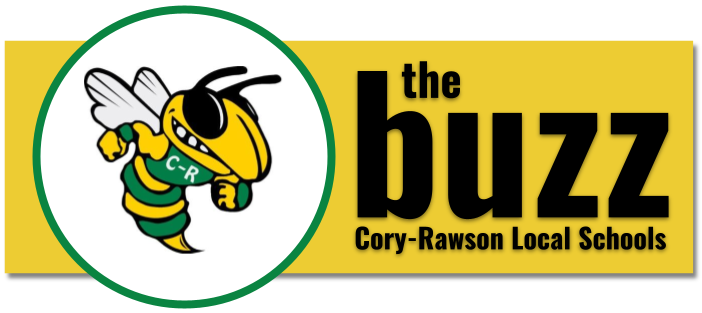 Our food service staff goes above and beyond to provide amazing breakfast and lunch to our students and staff! Thank you for being SCHOOL LUNCH HEROES!!! #HornetStrong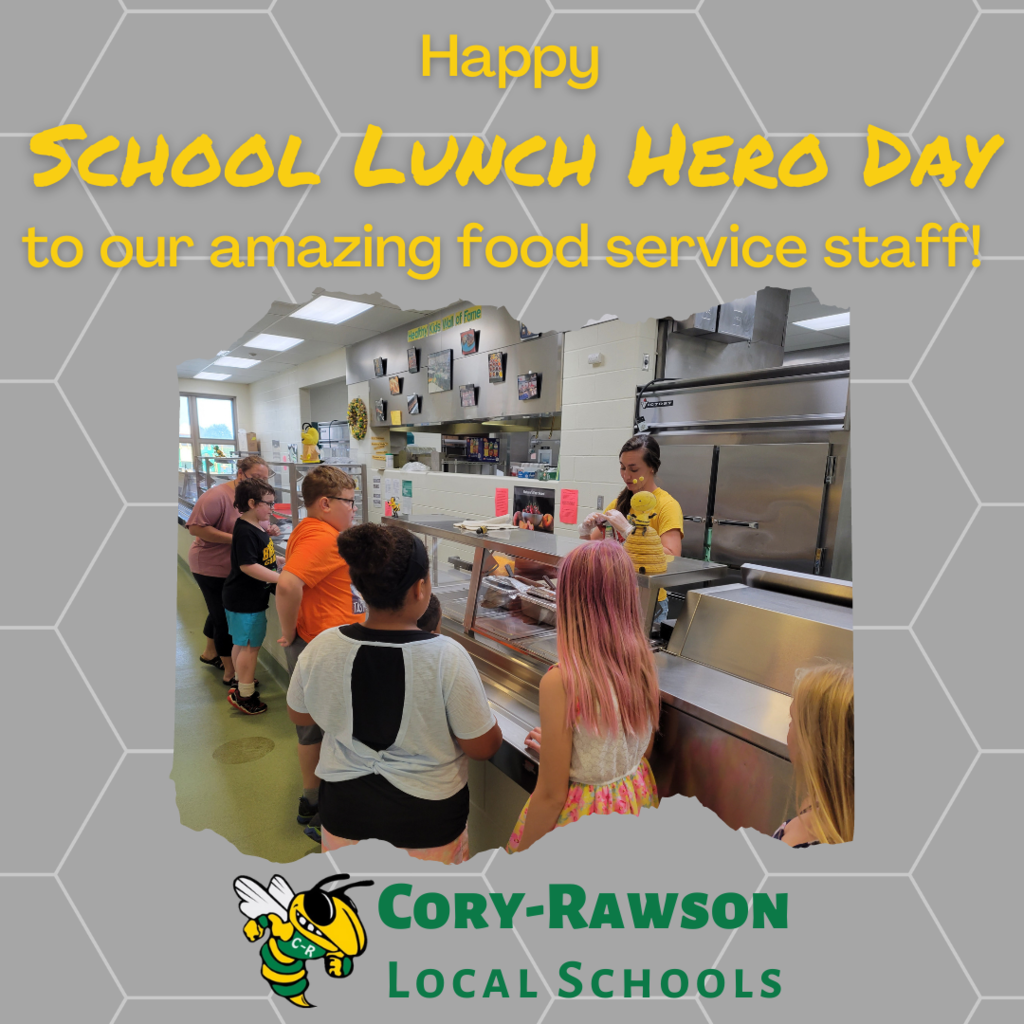 More great learning opportunities happening at Cory-Rawson High School! The Environmental Science classes had the pleasure of participating in a workshop put on by Jaron Beck from the ODNR at the school learning how to fillet fish. The students watched a short demonstration and then were able to fillet their own fish. A huge thank you to Jaron Beck from the ODNR and Mr. Smith for letting us use his shop.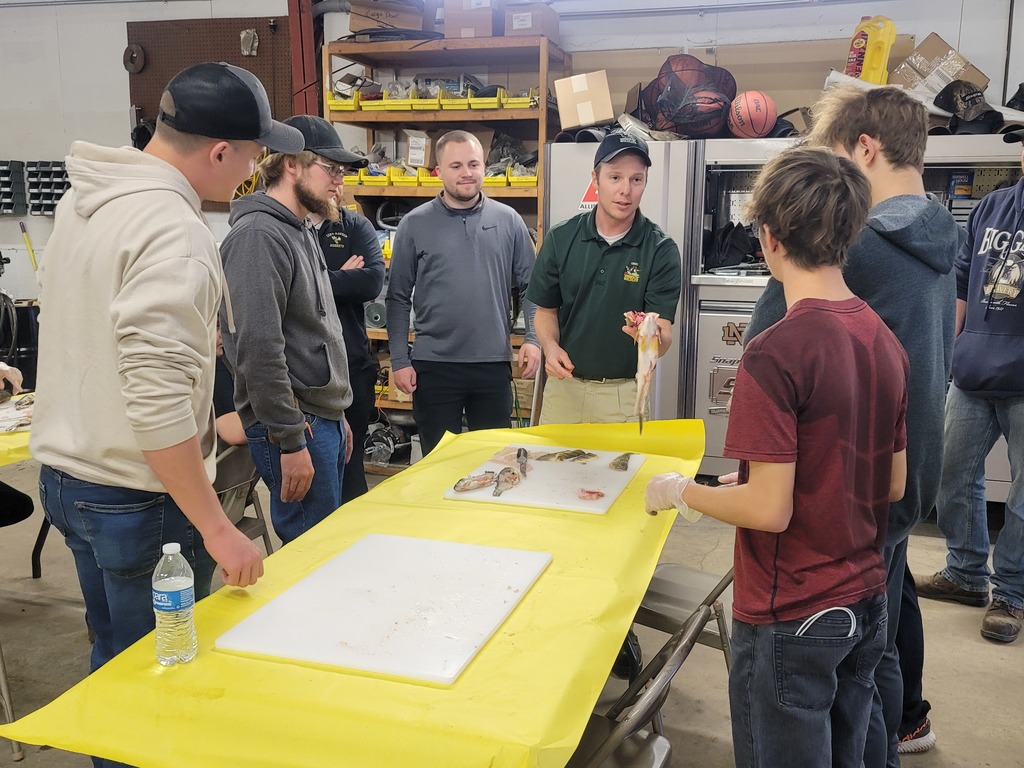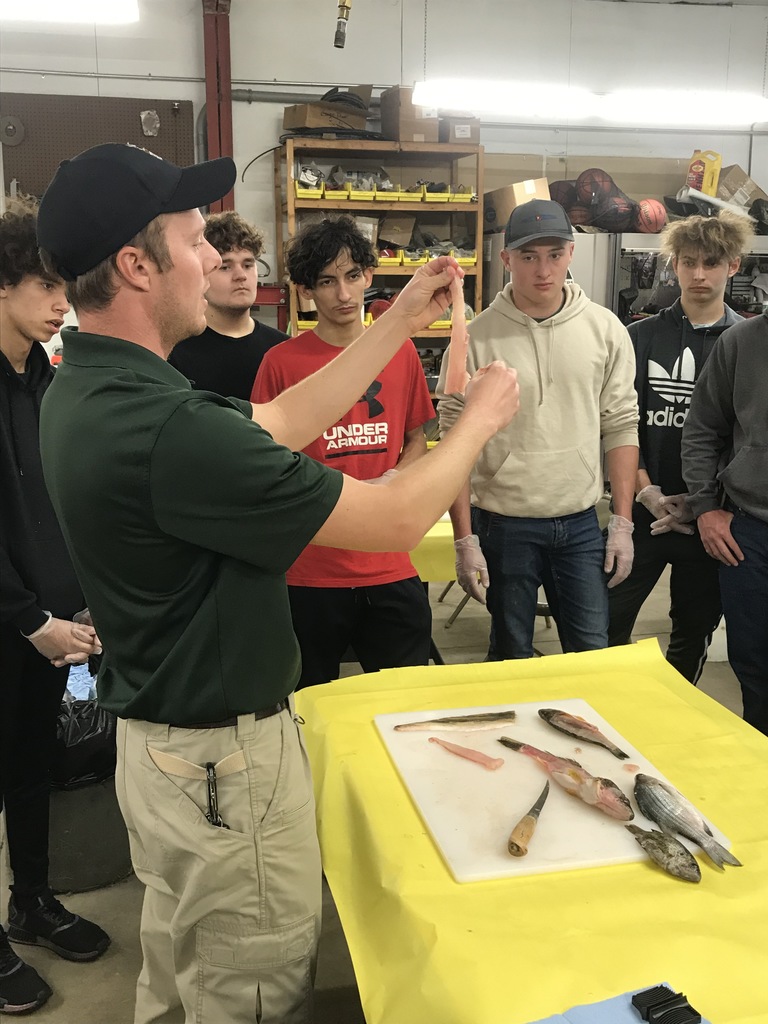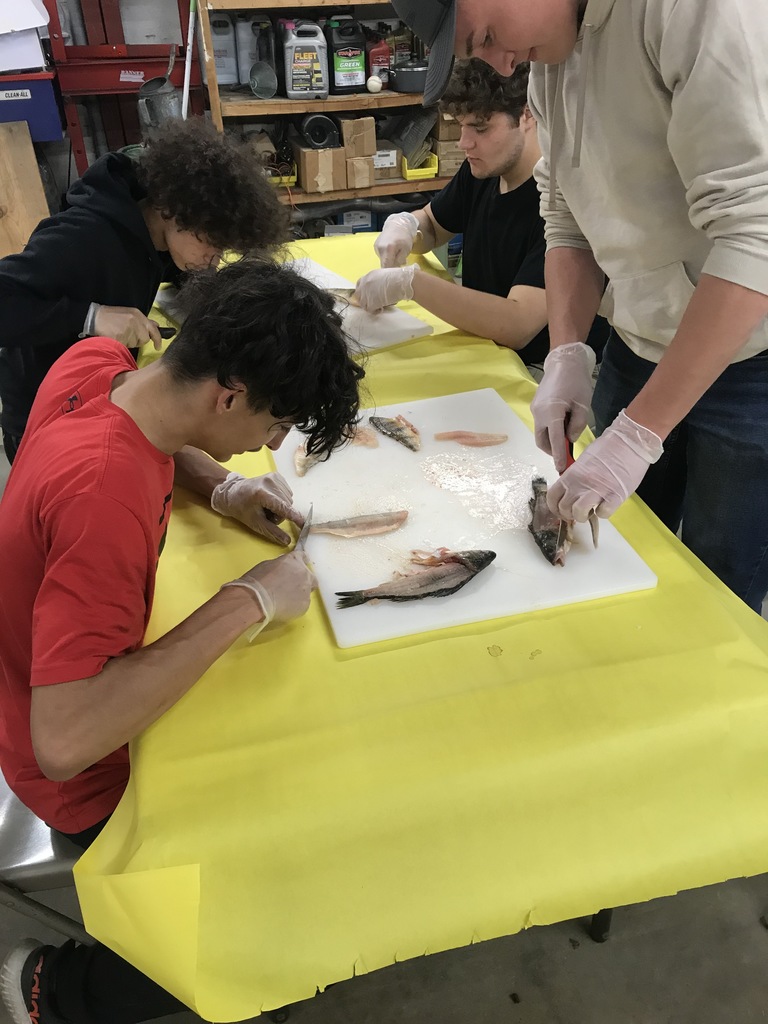 Congratulations to Cory-Rawson Athletic Director Caleb Scott on being named the Northwest Ohio Interscholastic Athletic Administrators Association's Horizon Award recipient. This award is presented to an active athletic administrator in the first 2-3 years of service that has demonstrated professionalism and involvement and has made a difference. #HornetStrong

The Hancock County Mathematics Competition was held on Monday, May 2, at the Hancock County Educational Service Center. Cory-Rawson sent the team consisting of: Matthew Bechtol, Jenna Hartman, Michael Bixler, Vincent Ludwig, Brynn Reese, and Grant Wilson. Congratulations to these top ten finishers: Jenna Hartman (ninth place), Matthew Bechtol (eighth place), and Grant Wilson (third place). Grant will receive a $25 check for his third place finish. This is the first time that a CR student has been in the top three finishers to receive a cash prize in the history of this test. Showing consistency, Cory-Rawson was the only school to place five of its team members in the top 16 scorers. Congratulations to Grant and the rest of the team for a job well done.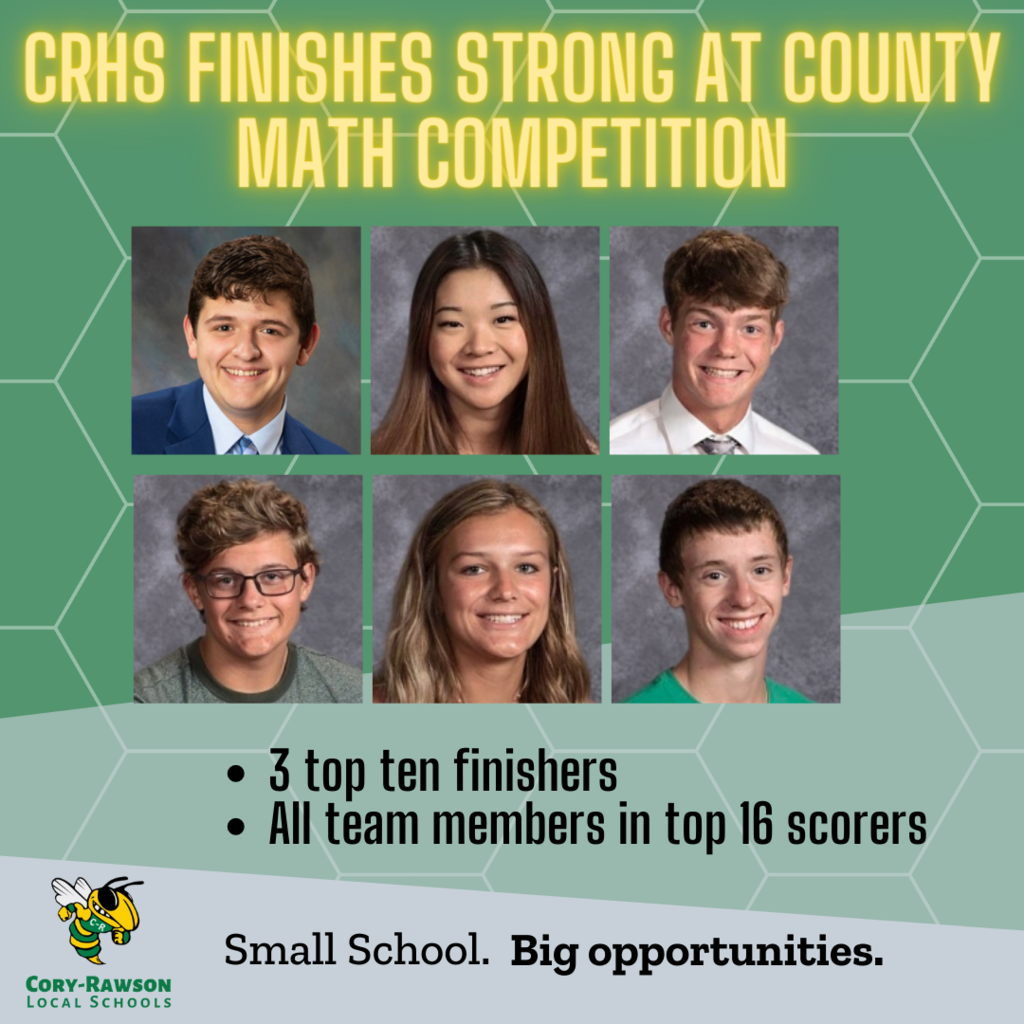 The Environmental Science class finally got to reap the rewards of their deer processing lab. Today they ate the deer hamburger and loin steaks they processed. A big thank you to Mr. Klausing and Mr. Smith for assisting Mr. Parkins to make this happen today!!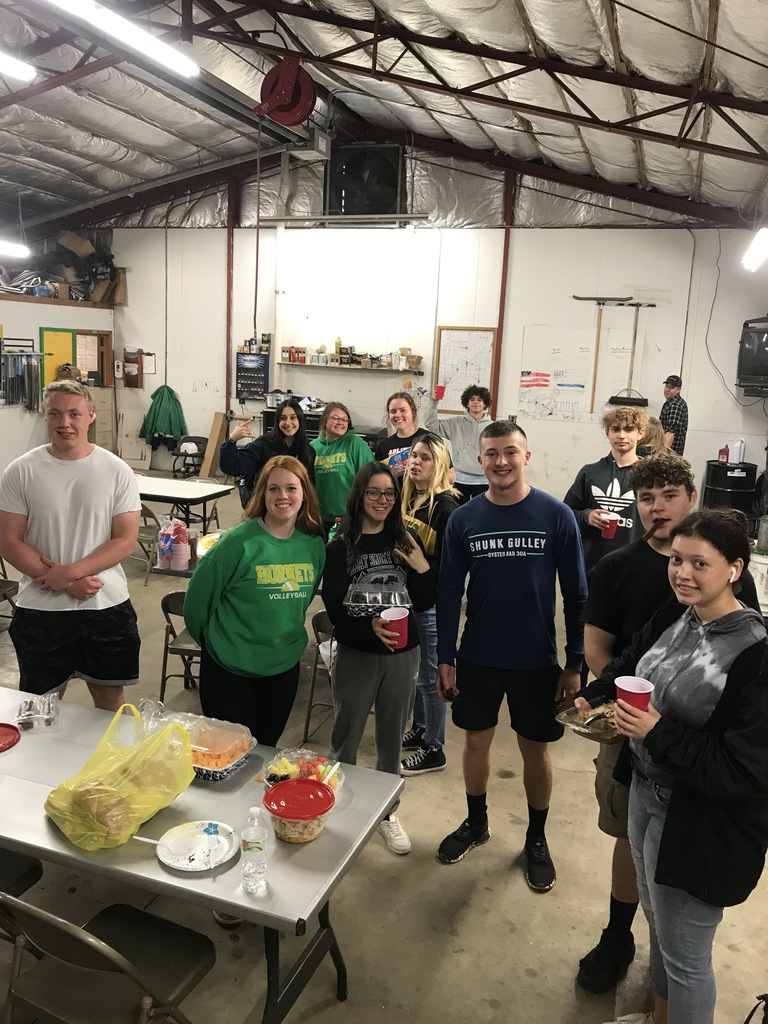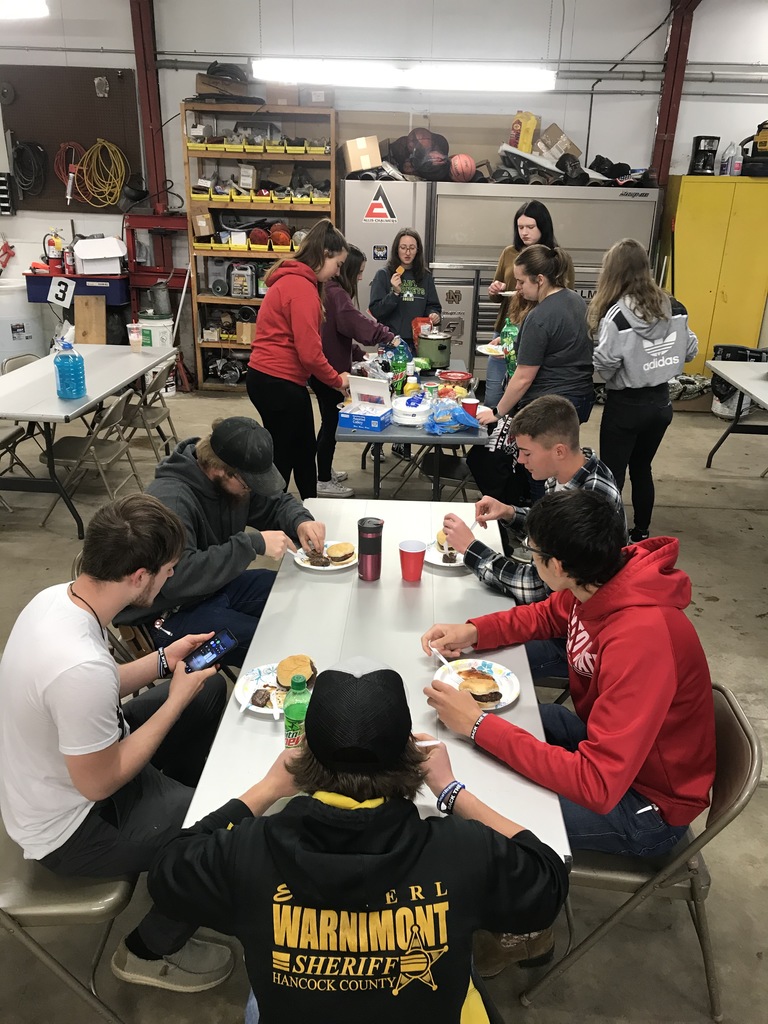 Thank you Mrs. Jamison for help us stay healthy!!! #HornetStrong