FYI: In case you see emergency vehicles at Cory-Rawson tonight... The Hancock County Sheriff's Office and other first responders will be using part of our school campus for training purposes.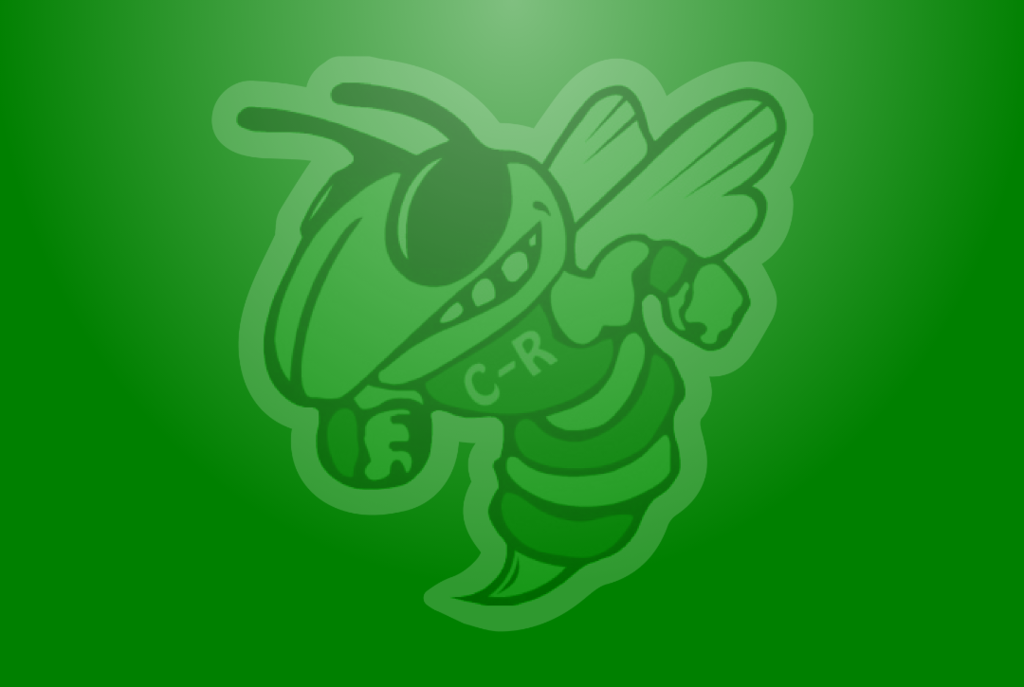 Mrs. Miller is joining the CRES staff as an Intervention Specialist with 13 years of experience. She loves seeing students engaged in learning that has real-world applications. When she's not teaching, she enjoys spending time with her family (husband Mike and three grown daughters), cooking, baking and reading. #HornetStrong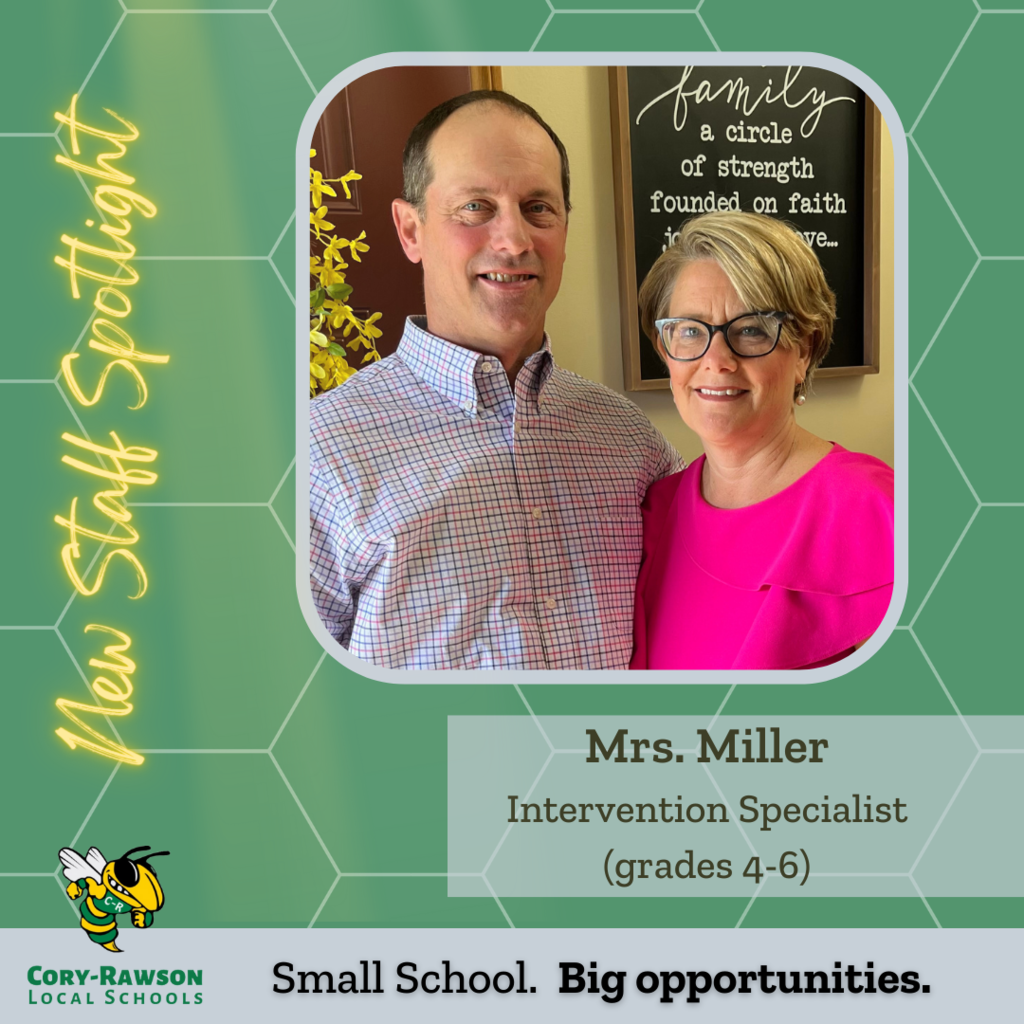 Cory-Rawson Local Schools anticipates filling the role of Spanish teacher. For more details, go to
https://5il.co/1dhma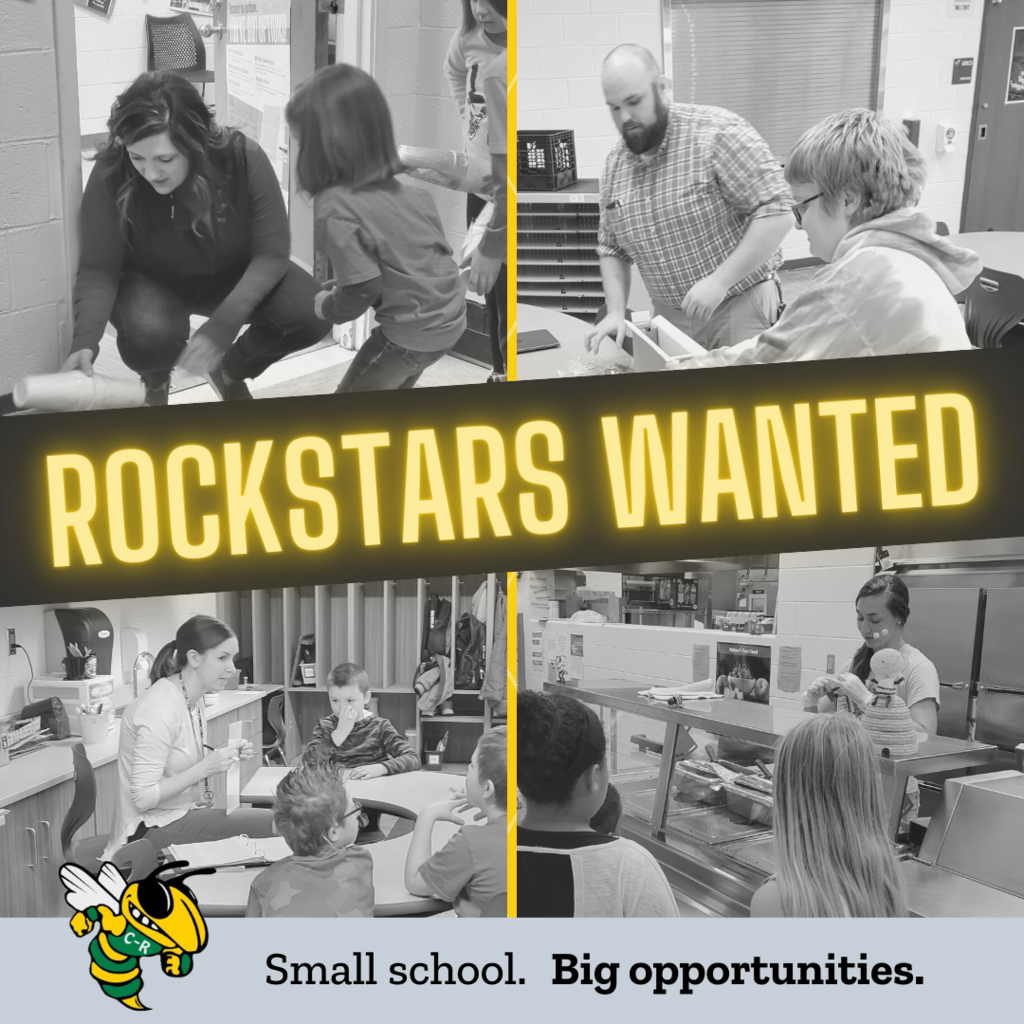 Happy Independence Day, Hornets! School offices are closed in observance of the holiday. #HornetStrong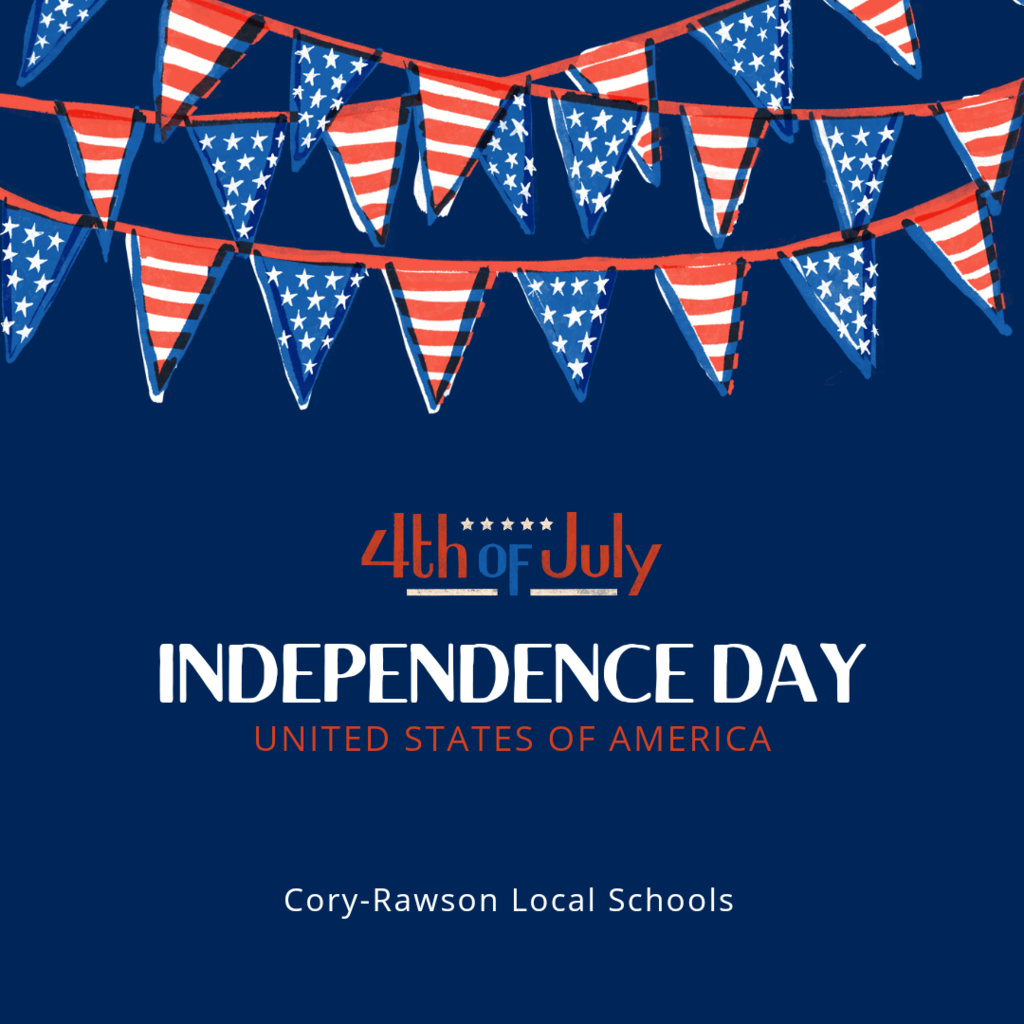 Cory-Rawson High School seeks a 7-8 grade science and HS robotics teacher. Check out details and application instructions here:
https://5il.co/1d1dp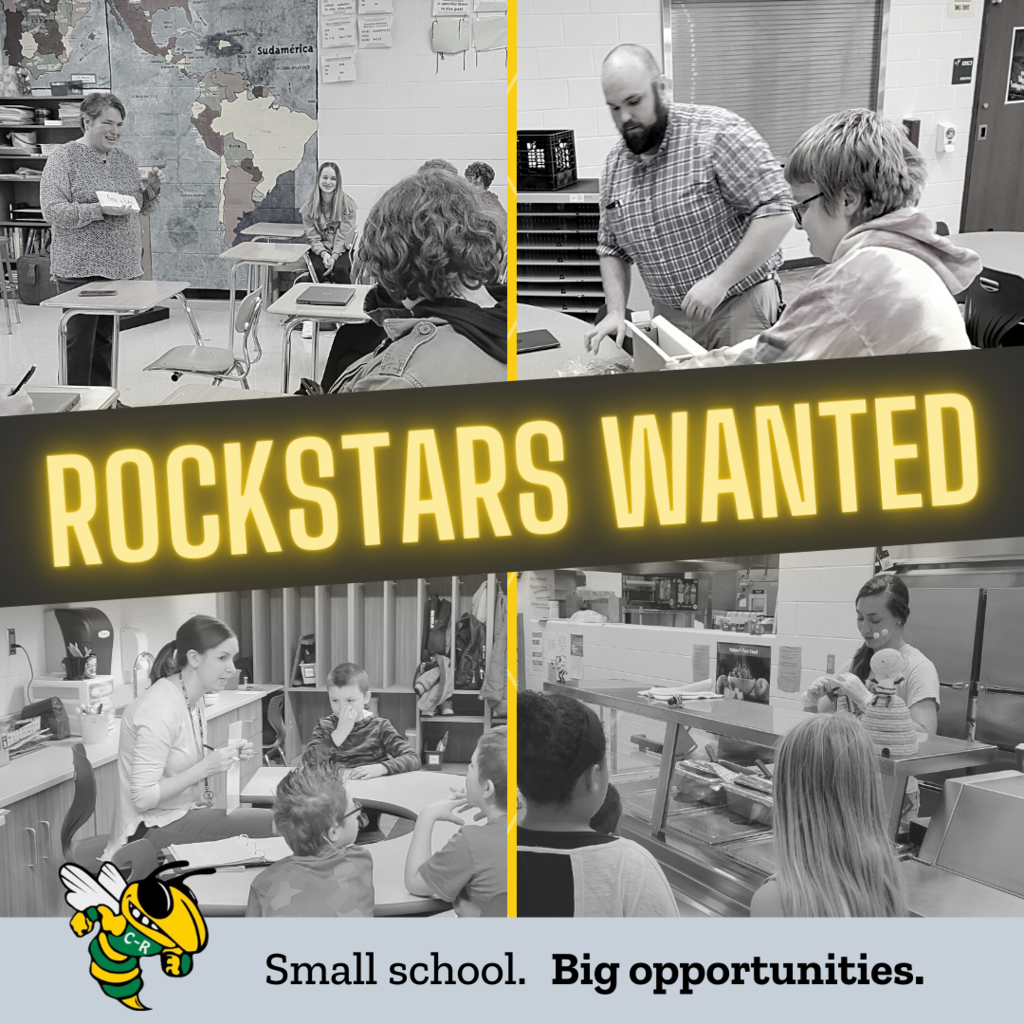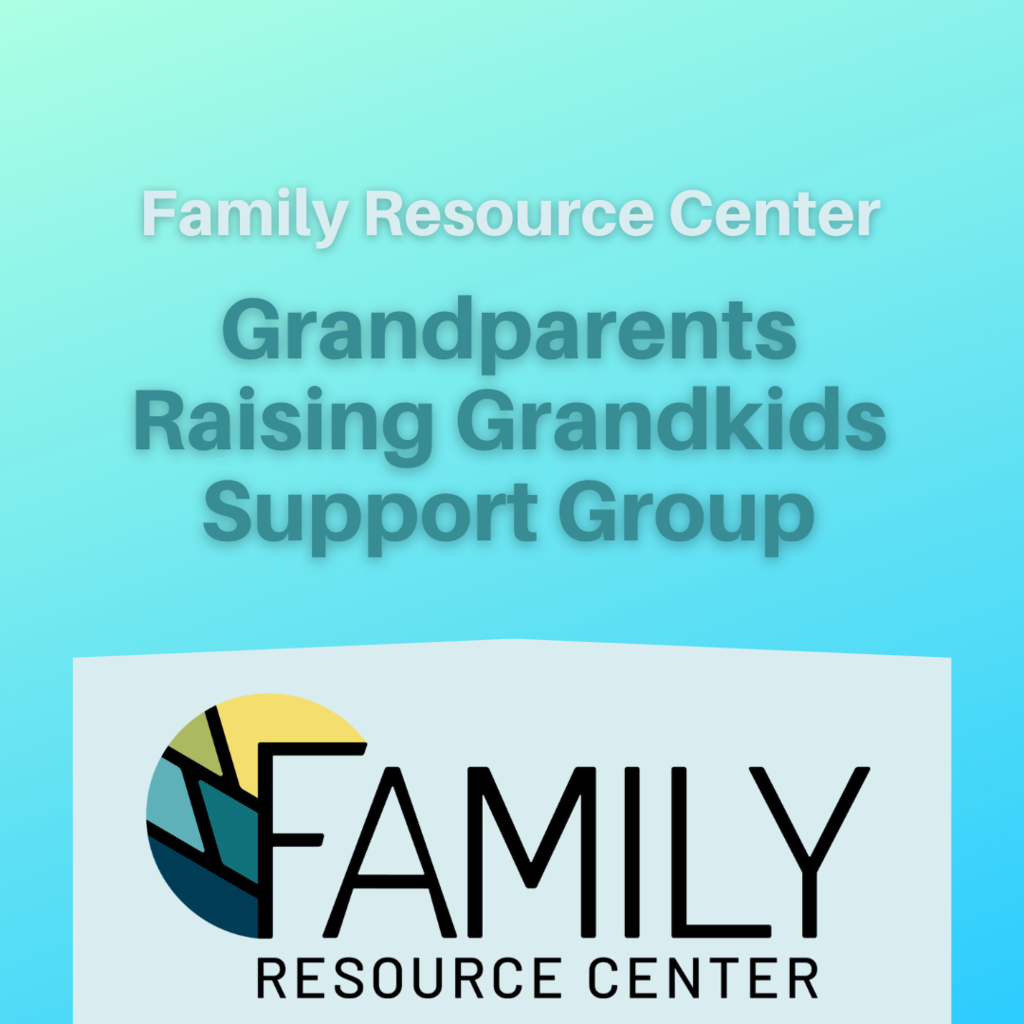 Eric Davis represented Cory-Rawson joining over 1,000 other Ohio high school students at the American Legion Buckeye Boys State held at Miami University. During the week-long hands-on government simulation, Eric served in the Department of Higher Education and worked to establish a college. Additionally, Eric was a member of the Buckeye Boys State Band. #HornetStrong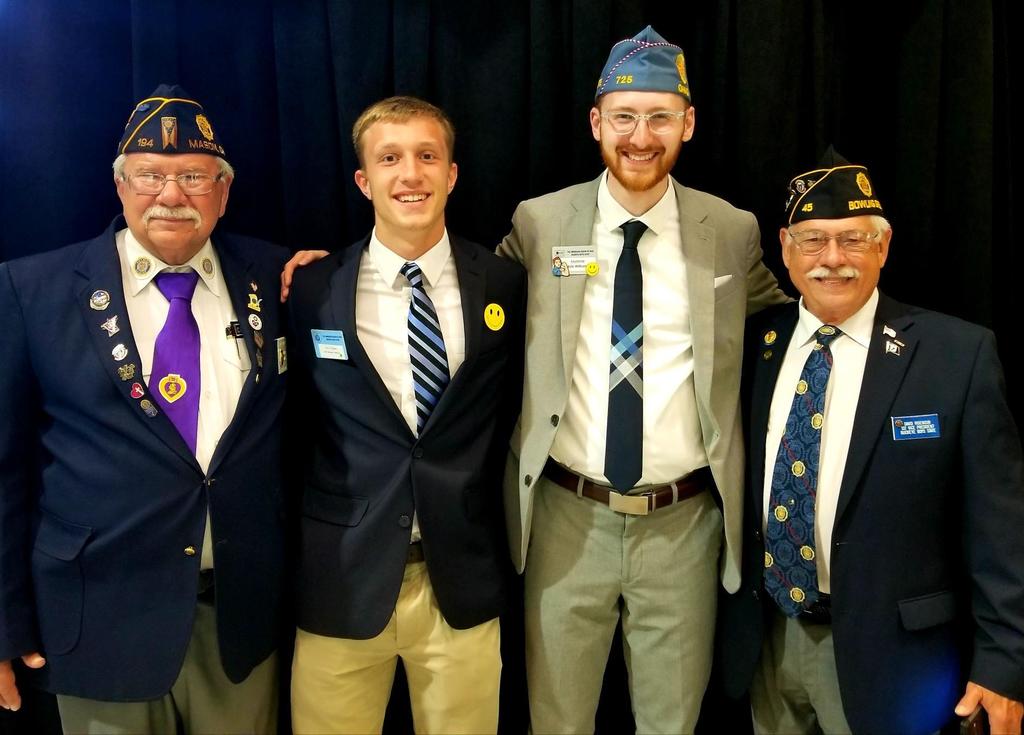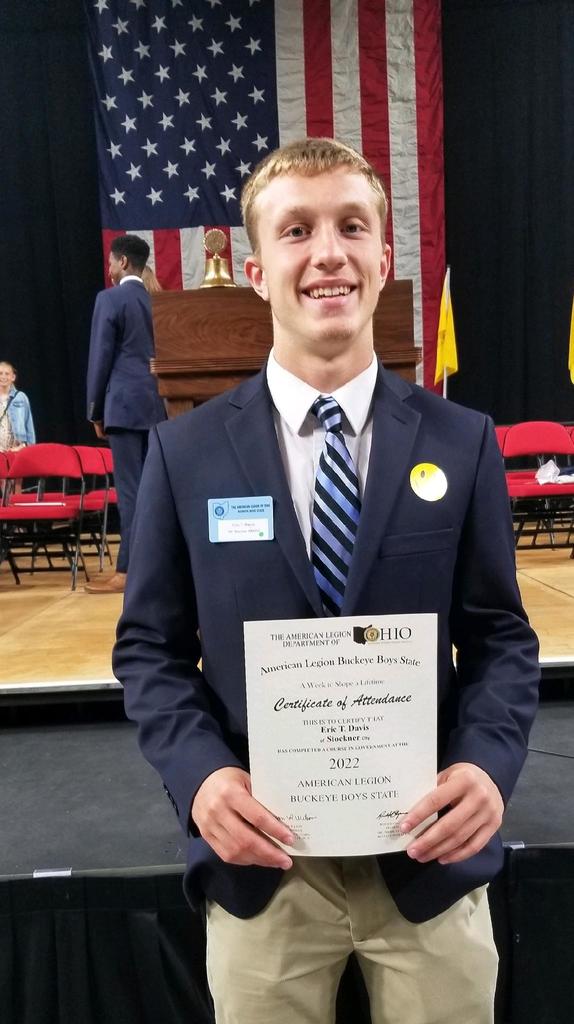 Visit our food service staff and mobile library Tuesdays and Thursdays this summer at New Hope Church in Rawson 12:00-12:30pm! #HornetStrong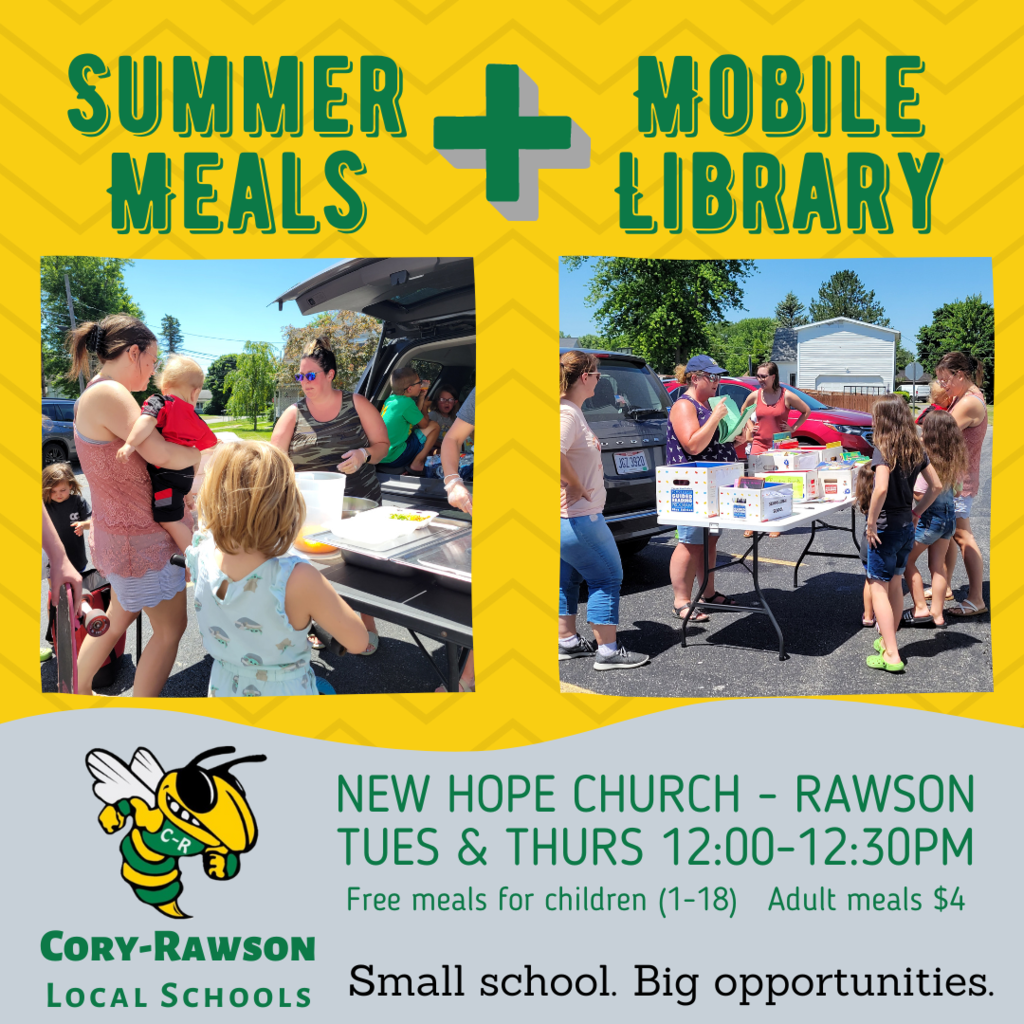 This week's New Staff Spotlight is on Mrs. Hosler, who is excited to take on the new challenge of her role as Curriculum/Instruction & Career Development Director and is looking forward to building connections with our students, staff, and community. She is originally from the Dayton area, attended Bowling Green State University, and has been teaching science and math at Van Buren Middle School for the years since. Molly, her husband Cory, and their one-year-old daughter Elena love to read and spend time outside together. #HornetStrong

On behalf of the Board of Education, Mr. Jason Oman presented Golden Apple Awards to students and student groups who earned achievements at the state and national levels this school year. Congratulations to recipients: Jenison Davidson, Mattie Huber, Jacob Miles, Brandon Stuckey, Nolan Weber, Grant Wilson (State FFA Degree); Becca Ludwig (4th place, State FFA Creed Speaking CDE); Mattie Huber and Becca Ludwig (State FFA Band); CRHS Concert Band and Mrs. Wendi Davis (Superior Rating at State Contest): and, Varsity Girls' Soccer Team and Coaches Mark Schwemer and Kirstwn Gast (2021 Team Ethics & Sportsmanship Award and 2020-21 High School Team Academic Award). #HornetStrong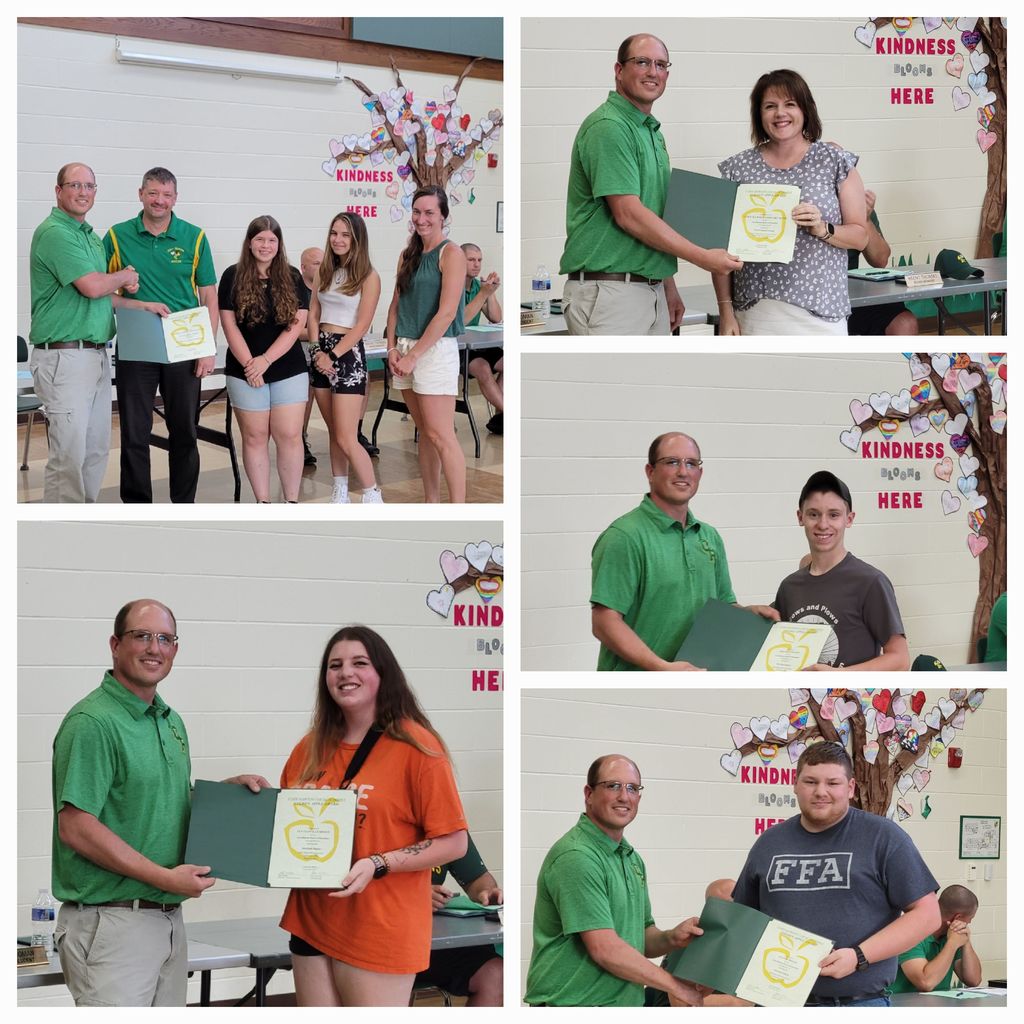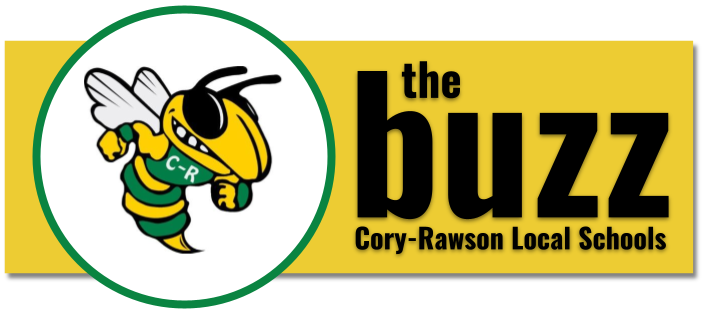 The school calendar for 2022-2023 is posted online - check out this quick reference graphic for handy access to important dates for the school year.
https://5il.co/13k7b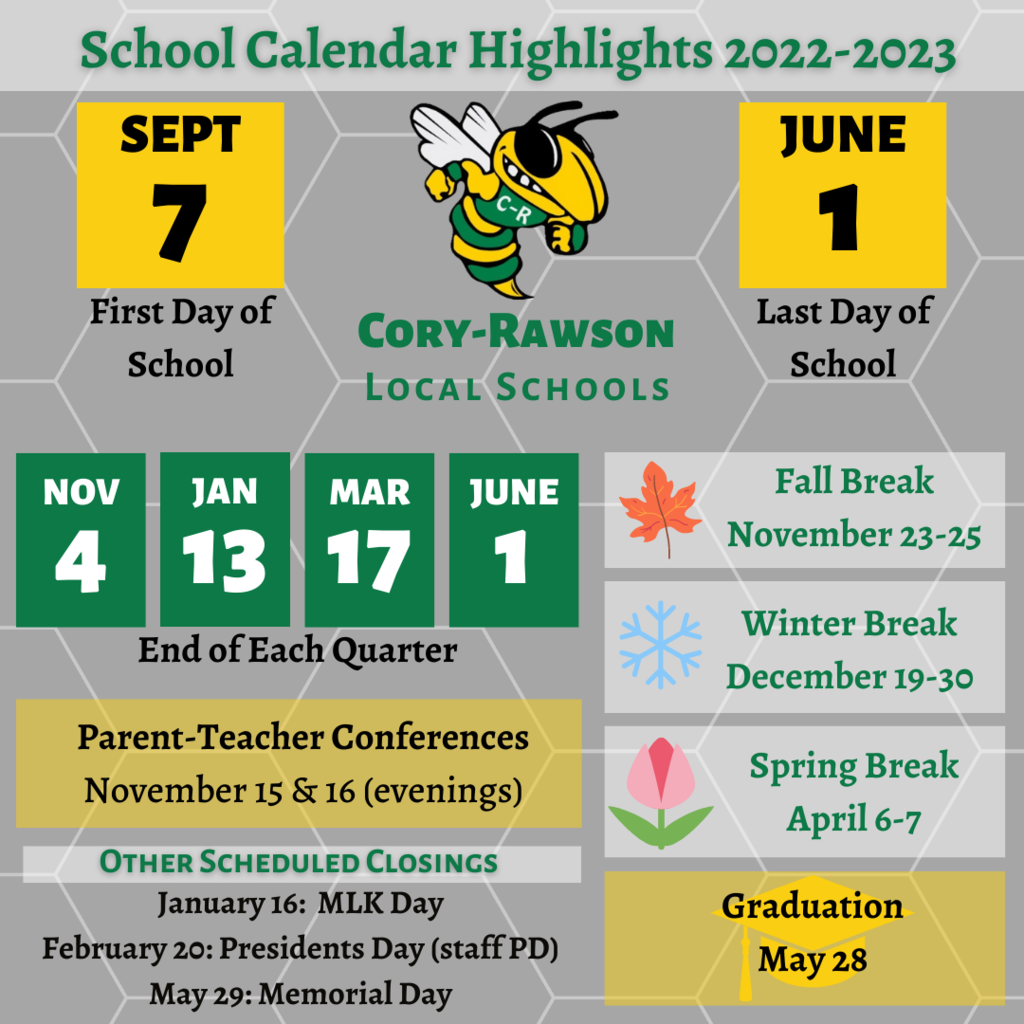 FYI: Due to the power outage, school offices are closed this morning.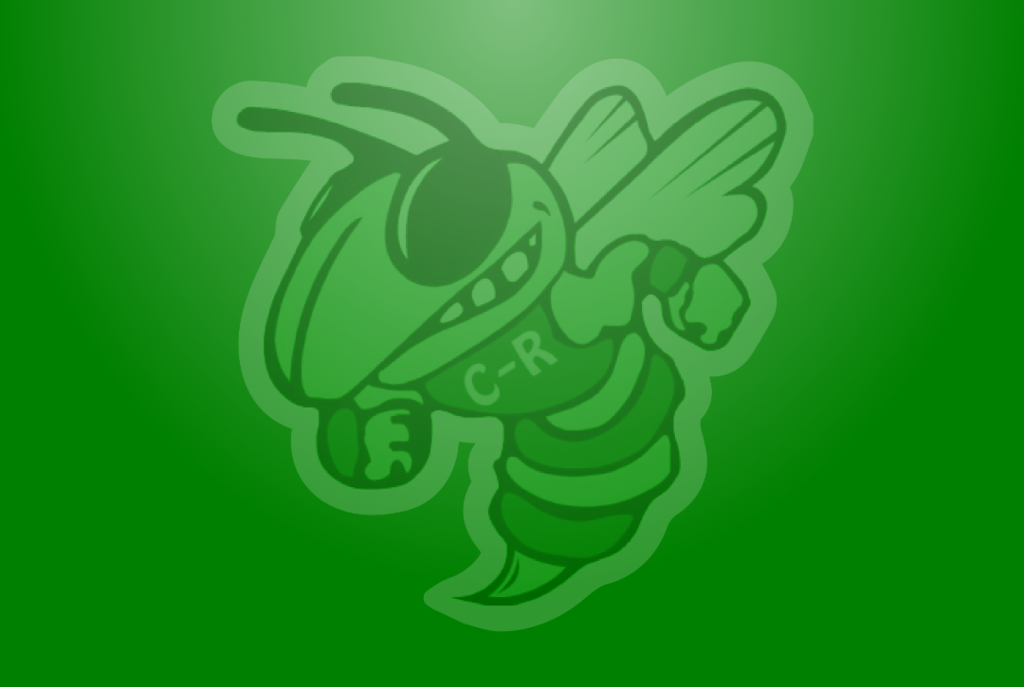 Our new staff spotlight is on Mrs. Glenn, our vocal music teacher who shared, "I am happy to be back home at the Hive with my husband and 4 kids." Mrs. Glenn is a Cory-Rawson and BGSU alum. After 5 years teaching at Ada, her family spent 6 years in Minnesota and Wisconsin, where she taught for 3 more years. #HornetStrong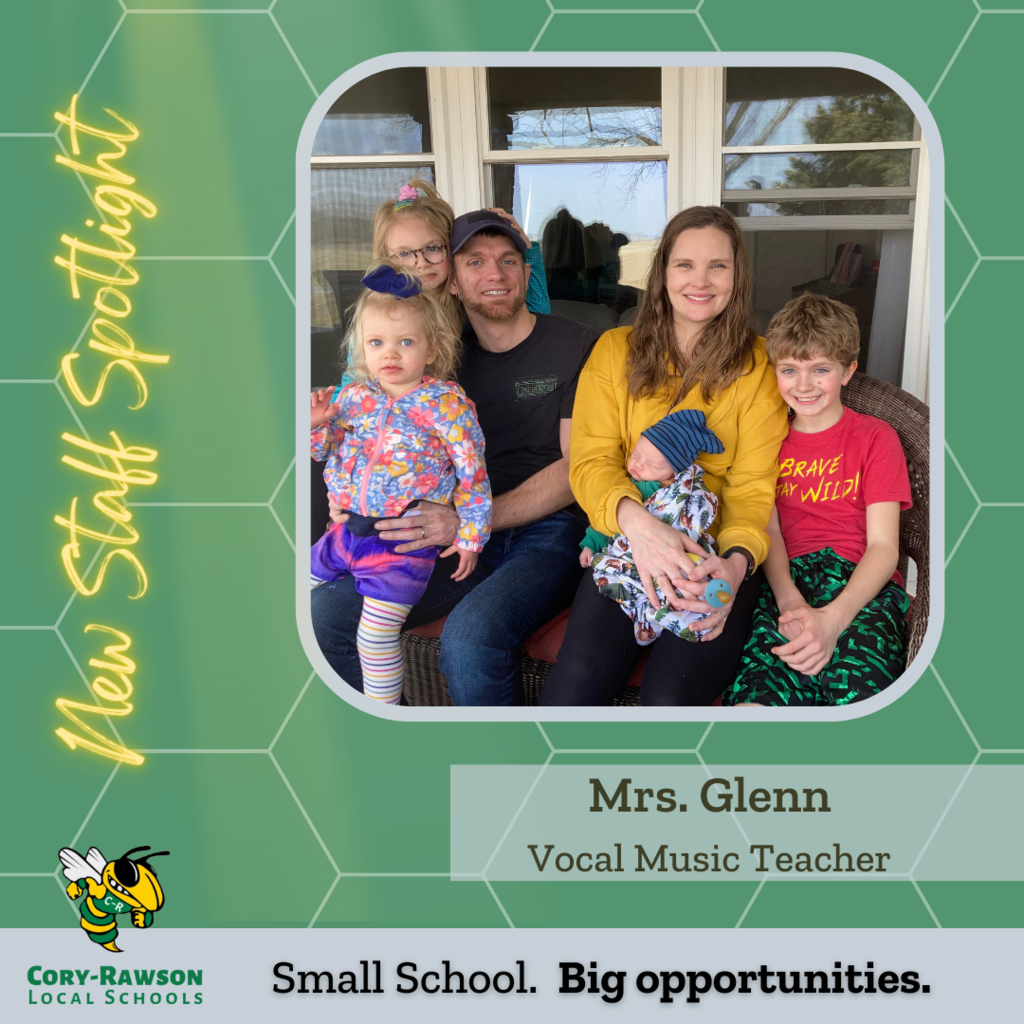 CRES is offering summer programming Tuesdays, Wednesdays, and Thursdays August 2-18 for students who will be in grades 1-6 in 2022-23. Offerings will include creative writing, STEAM, art, fun with foreign language, and more! More details here:
https://5il.co/1c258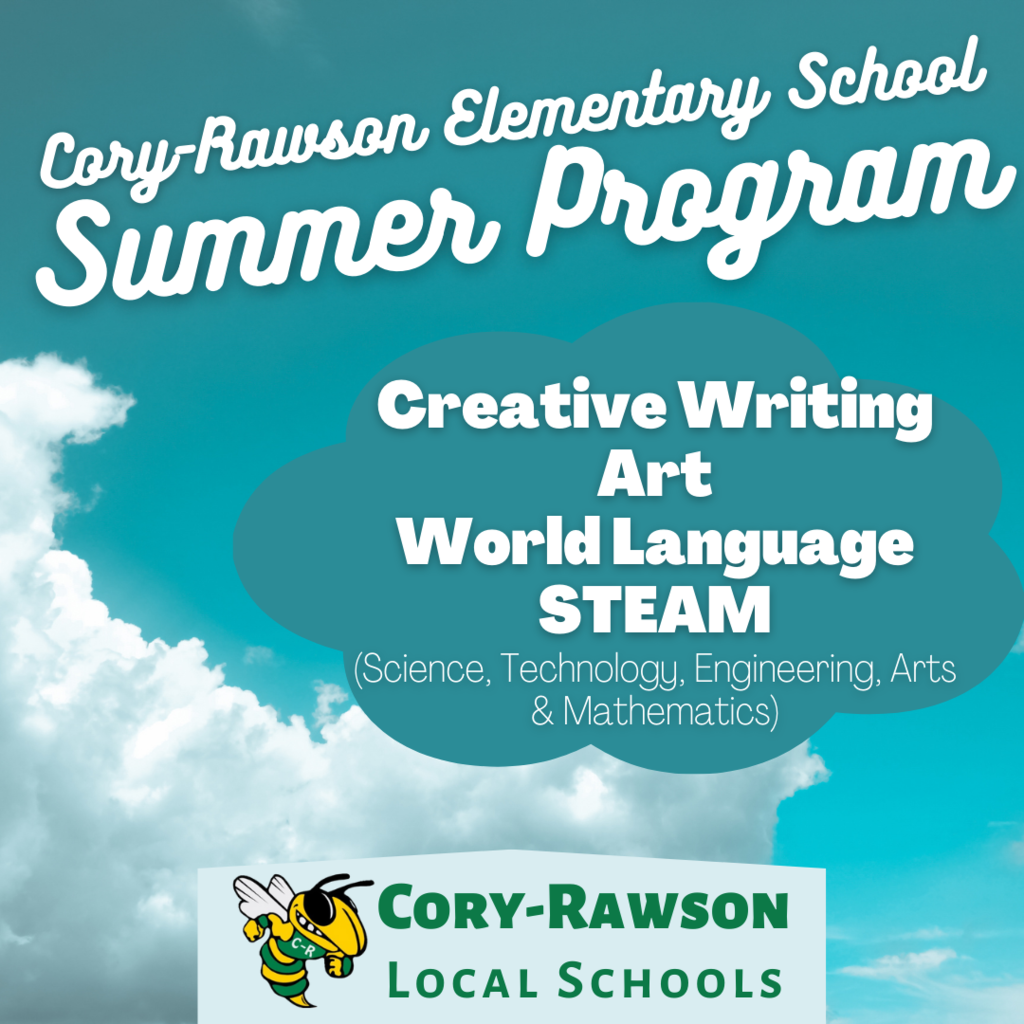 The Findlay-Hancock County Public Library bookmobile will host parties at stops throughout our school district next week! Stop by the bookmobile in Mr. Cory on Wednesday 6/15/22 2:30-4:30pm and on Thursday 6/16/22 in Jenera 2:30-4:30pm or Rawson 5:00-7:00pm.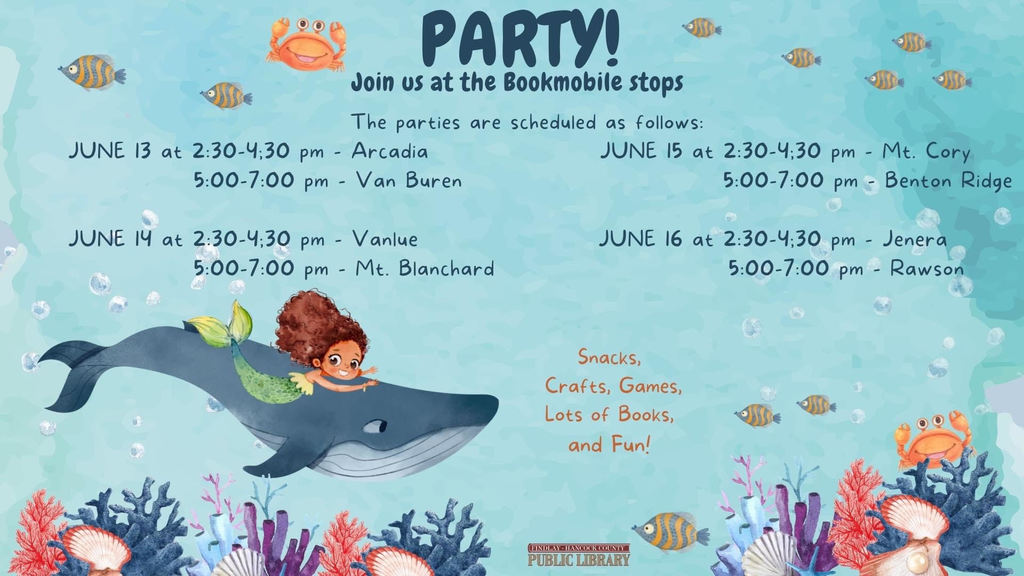 These ladies worked it Monday!! Don't forget... Strong Women Lift is back at it tomorrow and we hope to see you all here at 7:45 am!!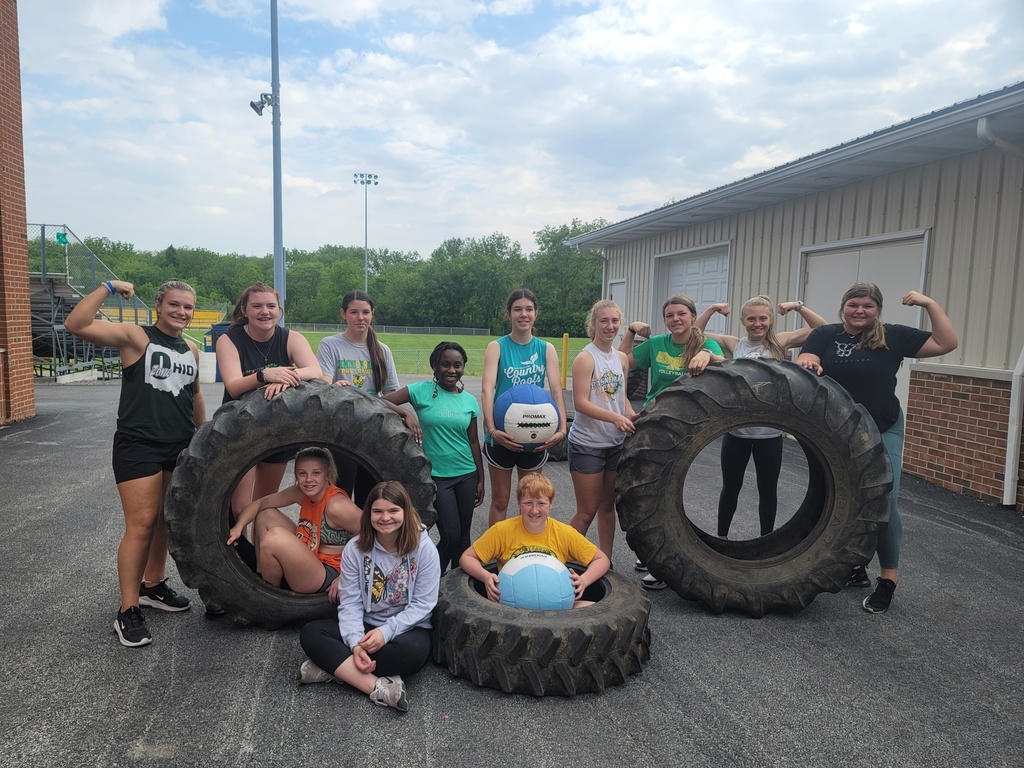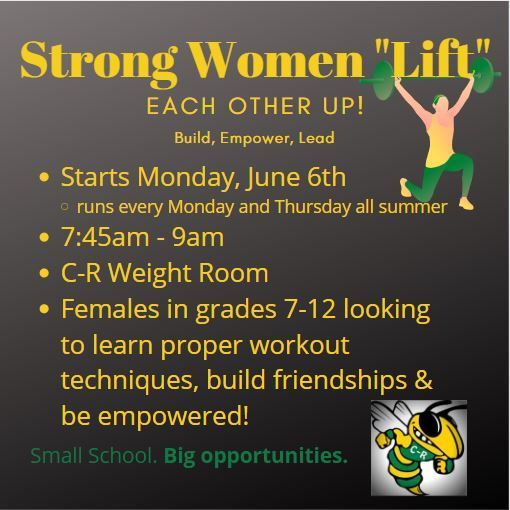 Throughout the summer, we will introduce staff members new to the Cory-Rawson team... we're starting with Miss Wente, who will be teaching HS math. She is originally from New Bremen, Ohio and just graduated from Bowling Green State University in April. She chose education because she loves helping students grow in their math abilities and seeing that light go off when they understand a concept! Outside of school, she enjoys taking walks, reading, and hanging out with my friends and family. She shares, "I am eager and excited to start my career at Cory-Rawson and get to meet all my students in the fall!" #HornetStrong

Update on Mrs. Wagner's Reading Tree... Thank you again to everyone that has supported this special memorial. A Celebration Maple was planted last fall and has beautiful green leaves now. Two benches were picked up last week. Cement work will be completed this month and flowers will be planted. Signs are ordered and bricks are being painted. Our goal is to have all the pieces in place by early September and then have a simple dedication to honor Mrs. Wagner... stay tuned! #HornetStrong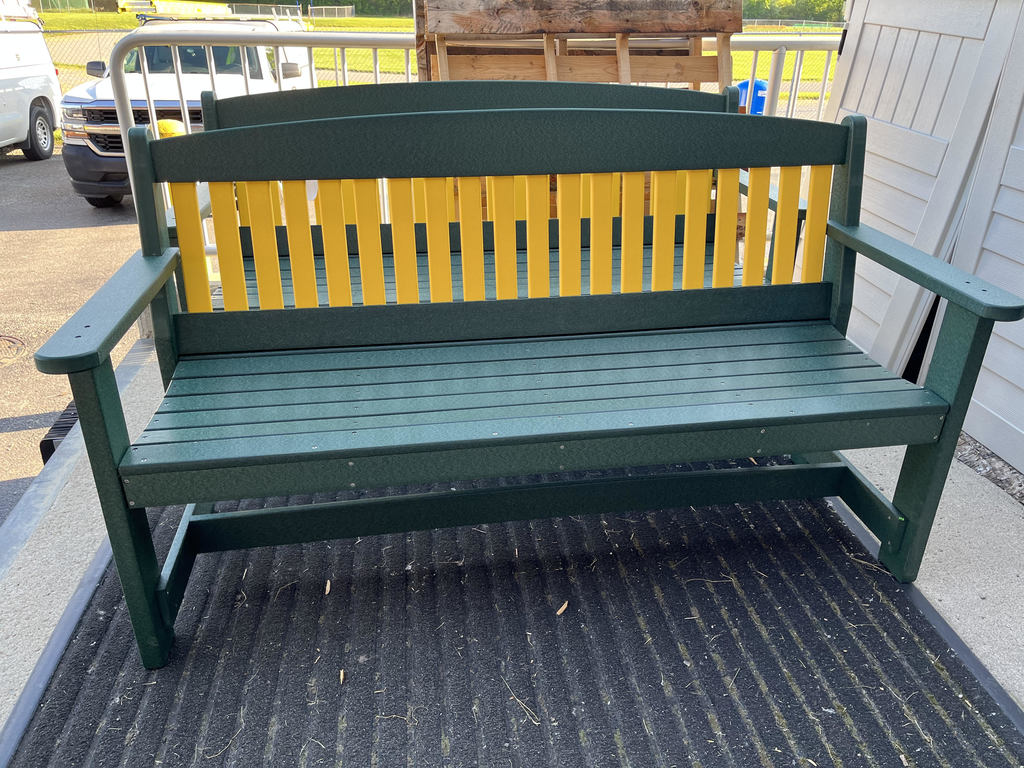 Females in grades 7-12...want to learn proper work out techniques, be confident walking into the weight room and work out in an environment that is fun and motivating.....check this out!